Austin Peay Lady Govs (3-12, 0-2 OVC) at Eastern Kentucky (6-6, 2-0 OVC)
Monday, January 2nd, 2012 | Tipoff: 6:00pm (CT)
Richmond, KY | Arena: McBrayer Arena (6,500)

Clarksville, TN – Austin Peay wraps its Ohio Valley Conference-opening three-game road trip – and ushers in 2012 – with a 6:00pm (CT), Monday contest against Eastern Kentucky at McBrayer Arena. The two teams enter the week on opposite ends of the OVC standings.
Austin Peay fell to 0-2 in OVC play after a 74-67 loss at Morehead State, Saturday, and will be playing its third game in five days. Eastern Kentucky improved to 2-0 in conference action with its 79-59 win against Tennessee State, Saturday. The two teams split last season's series with the home team winning each contest.
«Read the rest of this article»

Clarksville, TN – New Beginnings Hair Salon owner, Shalonda Walker, invested her time and skills into three LEAP youth interns to help with a new beginning by providing a free hairstyle makeover.
"When Whitney told me about the struggles that the girls in the program had to overcome, my heart immediately went out to them. I am grateful to have had the opportunity to encourage them to keep making positive strides" said Shalonda Walker.
«Read the rest of this article»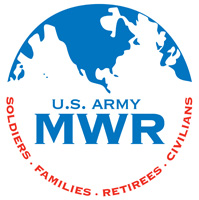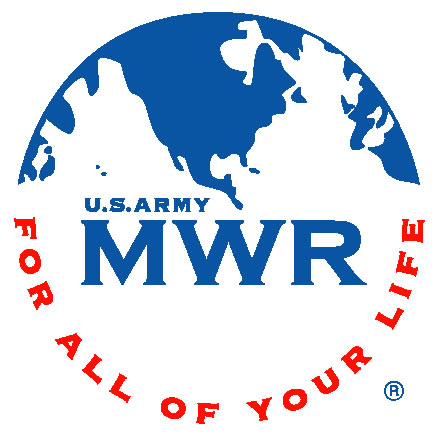 Fort Campbell, KY – What if you could say or do just the right thing guaranteed to make that special someone feel loved?  The secret is learning the right love language.  Everyone has a love language and we all identify primarily with one of them.
On January 5th, Army Community Service (ACS) Family Advocacy Program will be holding a free "5 Love Languages for Couples" seminar at the Family Resource Center from 4:00pm until 6:30pm.  «Read the rest of this article»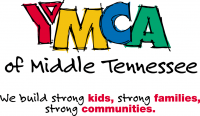 Clarksville, TN – Journey to Healthy Living is an 8-week group that gets to the emotional heart of living a healthy, balanced lifestyle.
Participants receive guided group discussion time focused on the emotional healing surrounding negative body image, guidance in nutrition, exercise, and resources for a healthy life. «Read the rest of this article»
By Elaine Sanchez, American Forces Press Service

Washington, D.C. – It's that time of year when top 10 lists seem to proliferate across nearly every web and news page in the nation, proclaiming everything from the best movies and TV shows to the most memorable photos and celebrities of the year.
Since I find it tough to encapsulate a year's worth of information into a tidy list, I typically steer away from the concept. However, this was such a momentous year for military families that I decided it was time to hop on the list-making bandwagon.
So, here's my top 10 most memorable military family moments of 2011. It's certainly not all-inclusive, but I'm hoping it at least hits the highlights. «Read the rest of this article»
Nashville, TN – Superstitious or not, most Southerners like to start off the new year with black-eyed peas to ensure good luck during the coming year. So there is no better time to serve your good luck charm than a day when superstition abounds – game day.
There are all kinds of options for serving black-eyed peas at a New Year's game day party, but one thing that is not optional is cornbread to serve with black-eyed peas. This year try Black-Eyed Pea Salsa with Cheddar Cornbread Dippers.
«Read the rest of this article»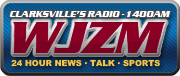 Clarksville, TN – A brand new sports-talk show, focusing on Clarksville area sports is set to debut Monday afternoon, exclusively on WJZM 1400 AM, and WJZM.COM.  "From the Sideline" with James Horne and Wade Neely will air weekdays, 3:00pm-6:00pm on Clarksville's only news-talk-sports radio station, part of the new Clarksville Sports Network.
"We saw a great opportunity to provide Clarksville with the most extensive coverage of area sports with the Clarksville Sports Network" said Hank Bonecutter, president of Cumberland Radio Partners, and owner of WJZM. "We will have a daily talk show, a new website, at www.clarksvillesportsnetwork.com, photos, videos and more in 2012. James and Wade, along with photo-journalist Cidnie Brewington will have non-stop coverage of the Clarksville/Fort Campbell sports scene" said Bonecutter."
«Read the rest of this article»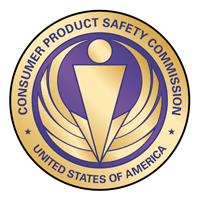 Washington, D.C. – The U.S. Consumer Product Safety Commission, in cooperation with the firm named below, today announced a voluntary recall of the following consumer product. Consumers should stop using recalled products immediately unless otherwise instructed. Childrens' Travel Cases recalled by Target due to lead paint violation.
It is illegal to resell or attempt to resell a recalled consumer product. «Read the rest of this article»
Written by DC Agle
Jet Propulsion Laboratory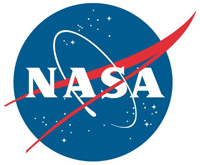 Pasadena, CA – The first of two NASA spacecraft to study the moon in unprecedented detail has entered lunar orbit.
NASA's Gravity Recovery And Interior Laboratory (GRAIL)-A spacecraft successfully completed its planned main engine burn at 2:00pm PST (5:00pm EST) today. As of 3:00pm PST (6:00pm EST), GRAIL-A is in an orbit of 56 miles by 5,197 miles (90 kilometers by 8,363 kilometers) around the moon that takes approximately 11.5 hours to complete.
«Read the rest of this article»