Clarksville, TN – The Clarksville Area Chamber of Commerce announces upcoming events during the month of January.
On Thursday, January 12th, at 7:30am at the Riverview Inn, 50 College Street, the Chamber will be presenting a Power Breakfast. Join us as County Mayor Carolyn Bowers and City Mayor Kim McMillan both serve as keynote speakers for this popular annual event. «Read the rest of this article»

Nashville, TN – With the start of the new year, the Tennessee Department of Commerce and Insurance's Consumer Affairs division is kicking off "Don't Get Scammed in 2012." Through the campaign, the department hopes to prevent consumers from falling prey to schemes. The 2012 "Don't Get Scammed" calendar (http://1.usa.gov/AhoK3P) and similarly themed brochure (http://1.usa.gov/u5UCUY) are filled with information on a variety of scams.
One of the scams consumers should be aware of this month are diet scams. During the New Year's holiday, you probably saw ads that claimed you could lose 30 pounds in 30 days, block the absorption of fat and carbs by taking a pill or melt away pounds by wearing a patch. If those ads sound too good to be true, they just might be. «Read the rest of this article»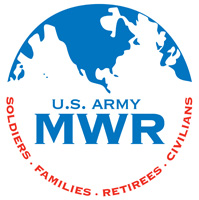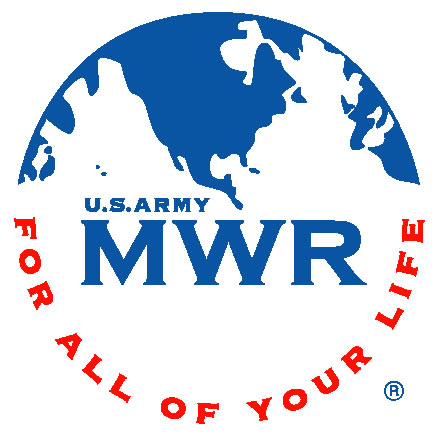 Fort Campbell, KY – Volunteer Management is the effective integration of volunteers into an organization to enhance performance and results.
To be a competent volunteer manager you need to understand why people volunteer and give their time to help others, how to recognize your volunteers and how to reward your volunteers.
Army Community Service (ACS) Army Volunteer Corps can help you with these questions and more. Introduction to Volunteer Management will be offered on January 24th, from 9:00am until 10:30am.
To reserve your spot or for more information about the Introduction to Volunteer Management, please call or email the Army Volunteer Corps Coordinator, Becki Mastrian at 270.956.2934 or .
Market Commentary by Scott J. Brown, Ph.D., Chief Economist
Good news on the home front was offset somewhat by concerns about developments overseas as the broad market finished a volatile year essentially unchanged from where it began.
Consumers were generally upbeat, with the Conference Board's monthly consumer confidence index for December rising to 64.5, up from a 55.2 reading in November and reaching levels last seen in the spring. That confidence, aided by deep discounting and extended hours from retailers, translated into better than expected holiday sales. A shopping center trade group said revenues rose about 3.8% in November and December from a year ago.
Other domestic indicators also were positive. The Labor Department's four-week average of unemployment claims fell to its lowest level since June 2008, manufacturing activity in the Midwest remained steady in December after rising sharply in November, and a national index of pending home sales index rose to its highest level in more than 18 months. «Read the rest of this article»

Clarksville, TN – The Clarksville Police Department conducted impaired driving saturation patrols December 30th and 31st, 2011 from 10:00pm-4:00am. The patrols were partially funded by the Governor's Highway Safety Office.
The intention of the saturation patrols was to detect and apprehend impaired drivers through increased traffic enforcement.
«Read the rest of this article»
New York, NY – The Indianapolis Colts own the No. 1 pick of the 2012 National Football League Draft, which will be held on April 26th-28th.
The order of the first round of the 2012 Draft was announced by the NFL.
The NFL Draft will kick off in primetime for the third consecutive year. The first round will be held on Thursday, April 26th at 8:00pm ET. The second and third rounds are set for Friday, April 27th at 7:00pm ET. Rounds four through seven will be held on Saturday, April 28th at noon ET.  «Read the rest of this article»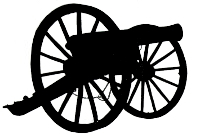 Clarksville, TN – The Friends of Fort Defiance would like to invite you to a Civil War Ball in support of the Fort Defiance Interpretive and Visitors Center, a beautiful facility located on the site of Fort Defiance's earth works in Clarksville. It recently was opened in April of 2011. If you have not had the opportunity to visit there as yet, we encourage you to do so. It is truly an impressive facility.
The Civil War Ball will be held on January 14th from 6:00pm to 10:00pm.
«Read the rest of this article»
Tuesday, January 3rd, 2012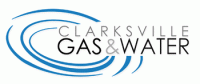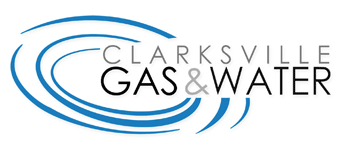 Clarksville, TN – Clarksville Gas and Water construction workers have closed West Avenue from Home Avenue to North Second Street to install a new two-inch natural gas main line. Traffic will be detoured to College Street and North Second Street.
The work is expected to be complete by 3:00pm when the road will be reopened.

Clarksville, TN – On January 2nd, 2012, around 10:17pm, Clarksville Police officers responded to a single vehicle crash near 1897 Madison Street with five people inside.
According to the occupants of the 2009 Pontiac G-3 Hatchback, the vehicle driven by a 19 year old, made a left turn out of KFC's parking lot, headed east on Madison Street, the vehicle hit a curb, left the roadway, and struck a utility pole.
«Read the rest of this article»

Clarksville, TN – Eve Ensler's touching, often hilarious series of monologues about women and performed by women has played to packed houses around the country, and the Roxy Regional Theatre's production of "The Vagina Monologues", opening January 6th at 8:00pm, is no exception.
 
Heather Anderson, Ashley Laverty and Adriane Wiley-Hatfield are joined by Jill Eichhorn, professor of women's studies at Austin Peay State University; Paige King, proprietor of home boutique Hodgepodge; and Melissa Schaffner, marketing director of Fort Campbell's MWR program; in readings of these monologues. «Read the rest of this article»