Grand prize includes airfare, hotels, dinner and admission to 35th anniversary of Elvis Week in Memphis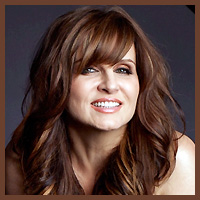 Nashville, TN – On Sunday, January 8th, award-winning songwriter, performer, producer and author Deborah Allen is giving fans a chance to win a special trip to Elvis Week 2012 with The Amazing Graceland Contest.
The Amazing Graceland Contest kicks off on Elvis' birthday, January 8th, and remains open through April 7th, 2012.  The contest is free to enter at www.AmazingGracelandContest.com. One grand prize winner and a guest will receive roundtrip airfare and three night's hotel accommodations, admission to select Elvis Week 35th anniversary events and attractions in Memphis (August 15th-17th only), an autographed copy of Allen's latest album, Hear Me Now, and a special meet-and-greet and dinner with the Grammy-nominated performer.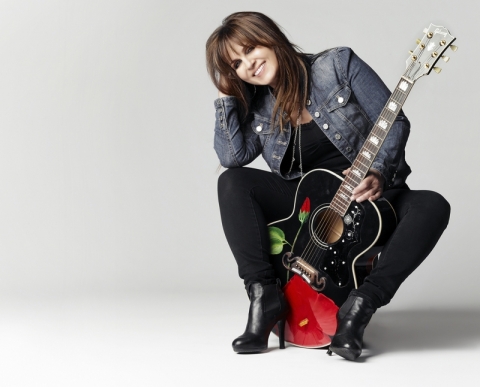 "Having grown up in Memphis with Elvis in our midst, I am so proud and honored to offer this incredible trip to such a wonderful event – the 35th anniversary celebration of my hometown hero… the King of Rock N Roll… Elvis Presley!" says Allen. "Elvis' spirit still lives in Graceland, and it touched my soul! I hope YOU win the chance for it to touch yours!"
A Memphis native, Allen felt compelled to write "Amazing Graceland" after visiting Elvis' famed Graceland mansion in 2009. The powerful tribute is the opening track on Allen's 2011 Delta Rock Records release, Hear Me Now, and has become one of the multi-talented singer's favorite songs to perform live.
Allen appeared and performed at several events during Elvis Week 2011, including George Klein's Memphis Mafia Reunion and the Candlelight Vigil at the gates of Graceland. Klein also debuted "Amazing Graceland" internationally on Sirius XM's Elvis Hour radio show during the Candlelight Vigil.
Elvis Week 2012 is held August 10th-18th, 2012. The Amazing Graceland Contest grand prize winner will be selected and notified via email within a week of the contest's end on April 7th, 2012.
For complete contest rules and the full 2012 Elvis Week schedule, visit www.AmazingGracelandContest.com.  For more information about Deborah Allen, visit www.DeborahAllen.com.
About Deborah Allen
Award-winning singer, songwriter, producer and Grammy-nominated recording artist Deborah Allen is known as one of the music industry's most diverse and dynamic talents. With more than 1,600 published songs, including her own hits like "Baby I Lied," "Rock Me" and "I've Been Wrong Before," Deborah Allen has written songs recorded by an impressive list of artists, including LeAnn Rimes, Tanya Tucker, Patty Loveless, Brooks & Dunn, Janie Fricke, Conway Twitty, Loretta Lynn, Sheena Easton, Diana Ross, Issac Hayes and Fleetwood Mac, among others.
Allen's newest album, Hear Me Now, was released August 16th, 2011. She also released her first ever children's book, "The Loneliest Christmas Tree," in 2011.  For more information, visit www.DeborahAllen.com.