Washington, D.C. – The income tax filing season has begun and important tax documents should be arriving in your mailbox. Even though your return is not due until April, you can make tax time easier on yourself with an early start.
Here are the Internal Revenue Service's top 10 tips to ensure a smooth tax-filing process.
1. Gather your records Round up any documents you'll need when filing your taxes: receipts, canceled checks and other documents that support income or deductions you're claiming on your return. «Read the rest of this article»
APSU Sports: Austin Peay Women's Track and Field

Nashville, TN – Austin Peay State University women's track and field team returned from Christmas break and put forth a solid performance at the 13th Annual Ed Temple Classic hosted by Tennessee State at the Gentry Center.
Coming into the event the 1600-meter relay was the race to watch for the Lady Govs. The relay team of Sharese Braziel, Chantelle Grey, Candace Johnson, and Taelor Slaughter did not disappoint, taking home fourth place with a time of 4:04.63. As impressive as their finish was it was just one of many strong performances by the Lady Govs during the day. «Read the rest of this article»
Clarksville, TN – On January 8th, 2012, members of First Missionary Baptist Church served a buffet style meal to the homeless and other members of the Clarksville community in need at the Emmanuel Family Life Center.
"Church is more than meeting once a week in a building. Our goal is to use outreach programs to show the love of Christ as we minister to people's natural needs while at the same time planting seeds to minister to their spiritual needs" commented FMBC member Kimberly Wiggins.
«Read the rest of this article»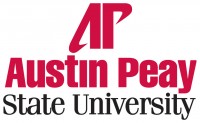 Clarksville, TN – In recent years, Nashville artist Adrienne Outlaw has experienced a growing sense of unease with the rapid advances being made in medical technology. Her apprehension is reflected in works such as her "Fecund Series," which requires viewers to gaze into breast-like funnels to see eerily quiet videos, such as a sonogram of a fetus' beating heart.
"For the first time in history, there is knowledge available to mothers which forces them to make life or death decisions whether to carry a disfigured, malformed or unintentional fetus to term, whether to use pharmaceuticals with their associated risks and whether to risk passing on genetic diseases," Outlaw said. "In these situations, we are no longer able to rely on long-established religious, societal or medical expertise for guidance, and too often, we only grapple with such problems at the time of crisis." «Read the rest of this article»

Clarksville, TN – On January 6th, 2012, around 10:32pm, Clarksville Police officers responded to a call that a man had been shot. Officers arrived and entered the house to find a man and woman inside deceased from gunshot wounds. Police released the second homicide victim's name today. His name is Derrick D. Sherden, 23, living at 1114 Main Street, Clarksville TN. There is no additional information available at this time.
For more information on the story, see: Clarksville Police determine Friday Night shooting deaths to be Double Homicide and Two people shot and killed Friday night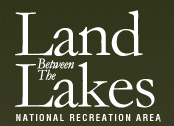 Golden Pond, KY – Saturday through Monday, January 14th-16th, Land Between The Lakes (LBL) National Recreation Area will be waiving fees at participating day-use facilities in honor of Martin Luther King, Jr. Day.  General admission to the Elk & Bison Prairie will be free and Wranglers Campground will also be waiving day-use riding fees.
"We encourage visitors to come out and enjoy numerous free outdoor recreation opportunities year round," said LBL Customer Service Manager Brian Beisel."Bring your family and friends and experience hiking, biking, wildlife viewing, picnicking, and scenic driving in the great outdoors." «Read the rest of this article»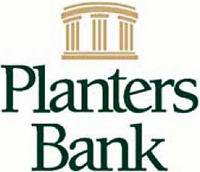 Clarksville, TN – During the Month of December Planters Bank accepted donations for the Phoenix Program which was launched in Clarksville last fall.
The Program is a permanent supportive housing program for homeless and disabled women who have no safe place to go. It features 24-hour on-site staff, a monitored drug-and-alcohol free living environment, access to mainstream medical and mental health resources, counseling, as well as job and life skills classes. The Phoenix Program is managed by Clarksville, TN's Life Center Foundation.
«Read the rest of this article»
Market Commentary by Scott J. Brown, Ph.D., Chief Economist
The economic data were generally better. The ISM manufacturing and non-manufacturing indices each picked up in December, although levels remained consistent with only moderate economic growth. The December Employment report was moderately strong. Nonfarm payrolls rose by 200,000 (vs. a median forecast of +150,000), but was likely boosted by the seasonal adjustment (unadjusted payrolls fell by 219,000). The two previous months were revised a net 12,000 lower. Private-sector payrolls rose by 212,000. State and local government continued to shed jobs (-14,000), but the pace of decline has been moderating as tax revenues improve.
The unemployment rate fell to 8.5%, from a revised 8.7% in November and 9.4% a year ago. The broader unemployment rate (U-6), which includes discouraged workers and part-time workers who would rather half full-time employment, fell to 15.2%, vs. 15.6% in November and 16.6% a year ago. The employment-population ratio held steady at 58.5%, vs. 58.3% a year ago. «Read the rest of this article»
Martha White® Announces Call for Entries for the 16th Annual National Cornbread Cook-Off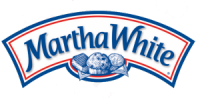 Nashville, TN – For many, the holidays are a time to gather with loved ones and enjoy delicious food. Cherished recipes are handed down through generations and memories are made around the table. Holiday recipes and family favorites made with cornbread now have another way to shine. In time for the holidays, Martha White® and Lodge® Cast Iron look to America's kitchens for original main dish cornbread recipes to be entered in the 16th Annual National Cornbread Cook-off.
"Your annual holiday baking may be the perfect source of inspiration for an original cook-off entry," said the Martha White baking expert, Linda Carman. "Everyone is impressed by traditional recipes with a twist, but ideas for your own original recipe can come from anywhere. Look around you for delicious inspiration."
«Read the rest of this article»


Clarksville, TN – The weekly Clarksville Parks and Recreation Department Recreation Report provides Clarksvillians with a glimpse at the activities and events that are available from the Parks and Recreation Department for them to enjoy together as a family.
This weeks highlights include:
Celebrate Martin Luther King Jr.
Nominate a Coach Today!
Clarksville Sports Festival
Scuba
Spring Adult Softball/Kickball Meeting Scheduled
«Read the rest of this article»