January is Cervical Cancer Awareness Month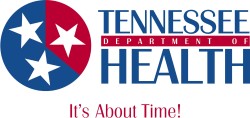 Nashville, TN – January is National Cervical Cancer Awareness Month, and the Tennessee Department of Health is urging all women to get screened for cervical cancer in 2012. Cervical cancer is a silent killer that strikes without symptoms or pain until the disease is in the most advanced stage.
"The survival rate is almost 100 percent for women whose cervical cancer is found at an early stage. Deaths from cervical cancer could be decreased dramatically through the combination of vaccination and regular Pap testing," Health Commissioner John Dreyzehner, MD, MPH, said. "We urge all women to get screened for cervical cancer and talk to their health care providers about ways to prevent and reduce the risk of developing cervical cancer." «Read the rest of this article»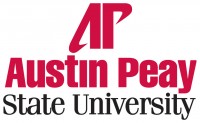 Clarksville, TN – To help provide scholarships to more students at Austin Peay State University, the APSU Foundation is sponsoring a raffle drawing for a chance to win $20,000 cash.
The raffle drawing will be held during the men's basketball game between APSU and Southeast Missouri on Saturday, February 25th, 2012, in the Dunn Center. It is not necessary to be present to win. «Read the rest of this article»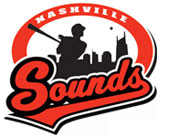 Nashville, TN – The Nashville Sounds will hold tryouts for national anthem singers on Saturday, March 24th from 9:00am to 2:00pm at Greer Stadium.
All individuals and groups who are interested in singing "The Star Spangled Banner" prior to a 2012 home game must audition on this date, including all parties who have sung prior to a game in previous years.
All tryout participants must appear in person at Greer Stadium by 1:00pm to be registered. «Read the rest of this article»

Clarksville, TN – On December 14th, 2011, around 7:30pm, officers were called to the 526 Yvonne Drive about a stabbing which allegedly occurred during a robbery. After an investigation into the matter, Clarksville Police determined that a robbery did not occur. It was discovered that during an argument, Jacquelyn Broege stabbed her boyfriend in the stomach. Police put out a warrant for her arrest.
On Tuesday, January 10th, Jacquelyn Broege turned herself in to Montgomery County Booking around 11:30am.
«Read the rest of this article»
Lowest Number of Traffic Deaths on Record during New Year's Period

Nashville, TN – Preliminary reports indicate two people were killed during the New Year's holiday weekend, compared with six fatalities during last year's holiday period.  Statistics for the 2011-2012 New Year's holiday reflect the time period from 6:00pm, Friday, December 30th, 2011, to midnight Monday, January 2nd, 2012.
There were two fatal crashes during the 2011-2012 New Year's holiday period. Both were single vehicle crashes, and both victims were not wearing safety restraints. Alcohol was a factor in one of the crashes. «Read the rest of this article»
Police are looking for Robert Joseph Bridges
Video from the Burglary also Released

Clarksville, TN – The Clarksville Police Department is asking for the public's assistance to locate a man on Probation for Especially Aggravated Burglary and Coercion of a Witness who now has a Burglary warrant on file.
On January 5th, 2012, around 4:33am, officers responded to an alarm activation at the Smoke 4 Less convenience store, 1728 Memorial Drive. They found the business had been forcibly entered by breaking the glass out of the door.
«Read the rest of this article»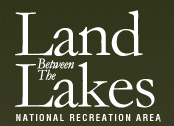 Golden Pond, KY – Got the winter blues?  Embrace the season by joining us for one of the many wildlife-viewing van tours offered at Land Between The Lakes (LBL) National Recreation Area. During January, February, and March, there are multiple guided tours offering outdoor enthusiasts a chance to witness some of nature's greatest moments. Registration is required for all tours, and space is limited. Please call 270.924.2020, weekdays from 8:00am-4:30pm, to learn more about each tour and make your reservation.
Our ongoing Nature Watch tour series highlights many birds that call this area home during the winter.  During these tours, you may see everything from pelicans to pintails! «Read the rest of this article»
Former Math Teacher Has All Of The Right Answers For Her New Real Estate Clients

Clarksville, TN – After 15 years spent helping her math students find all of the right answers, Clarksville Realtor Alison M. Cox is ready to help her buyers and sellers find the right solutions to all of their real estate needs.
Alison recently obtained her real estate license and joined Crye-Leike, REALTORS in its Clarksville, Sango branch office. She was previously a high school math teacher at Rossview High School for the last four years.
"My previous experience as a math teacher will benefit me in numerous ways as an affiliate broker," said Alison. "There is no one more difficult to sell than a math student. If I can help sell math students on listening in class, completing homework and successfully passing Algebra, I think real estate will be a great fit for me." «Read the rest of this article»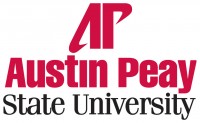 Clarksville, TN – Now that Terence Calloway has been sworn in as the new police chief at Austin Peay State University, he is ready to make campus police and public safety among the best.
"I want to do a comprehensive audit of our department and identify priorities from there. I want to help make us one of the best police departments in the nation," Calloway said.
«Read the rest of this article»

Clarksville, TN – Children in the audience will run the show when the Roxy Regional Theatre presents "Happily Ever After" at 2:00pm Saturday matinees beginning January 14th.
 

The children will have a say in choosing the order of the classic Brothers Grimm stories of "Snow White," "The Bremen Town Musicians," "The Hare and The Hedgehog," "The Elves and The Shoemaker" and "Hansel and Gretel," adapted for the stage by John McDonald and performed by Heather Anderson, Josh Bernaski, Travis Kendrick, Ashley Laverty and Brandon Meeks.
 
"Happily Ever After" plays Saturdays at 2:00pm, January 14th through February 11th. Tickets are $15.00 (adults) and $10.00 (ages 13 and under) and may be purchased online at www.roxyregionaltheatre.org, by phone at 931.645.7699, or at the theatre during regular box office hours (9:00am to 2:00pm, Monday through Friday).