APSU Sports: Austin Peay Track and Field

Clarksville, TN – Austin Peay State University women's track and field team continues its indoor season, Thursday, with the UAB Blazer Invite, in Birmingham, AL, at the newly constructed Birmingham CrossPlex.
Hosted by UAB, the Blazer Invite will have athletes from more than 20 schools across the Southeast, including Ohio Valley Conference member Jacksonville State, Memphis, Western Kentucky, Georgia Southern, Mississippi State, Louisiana Tech and Bethune Cookman.
«Read the rest of this article»
Dallas, TX – Your risk of heart attack may increase during the days and weeks after the death of a close loved one, according to research reported in Circulation: Journal of the American Heart Association.
"Caretakers, healthcare providers, and the bereaved themselves need to recognize they are in a period of heightened risk in the days and weeks after hearing of someone close dying," said Murray Mittleman, M.D., Dr.P.H., a preventive cardiologist and epidemiologist at Harvard Medical School's Beth Israel Deaconess Medical Center and School of Public Health's epidemiology department in Boston, MA. «Read the rest of this article»
Projects Benefit Both the Environment and Bottom Line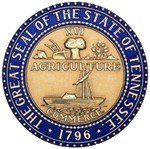 Nashville, TN – Tennessee Deputy Governor Claude Ramsey, Department of Environment and Conservation Commissioner Bob Martineau and General Services Commissioner Steven G. Cates today announced a series of energy efficiency projects in state government, as well as the new Clean Tennessee Energy Grant Program.
The state projects, as well projects for other public and private entities that will be funded through the grant program, are designed to both increase cost savings and decrease emissions.
"Increasing energy efficiency in state government will help us be even better stewards of both taxpayer dollars and our environment," Haslam said.  "These projects will benefit Tennesseans on both fronts, and I look forward to implementing additional projects as we move forward." «Read the rest of this article»
Austin Peay Governors vs. Eastern Kentucky
January 12th, 2012 | Tipoff: 7:00pm
Winfield Dunn Center/Dave Aaron Arena | Clarksville, TN

Clarksville, TN – In one respect, Austin Peay doesn't want to forget. In another vein, the Governors need to have a short memory.
Just two weeks ago, Austin Peay owned a 10-point lead with less than five minutes left in its Ohio Valley Conference opener at Eastern Kentucky, only to blow the lead, in particular, in the final 2:30 with a quartet of turnovers in a 67-65 defeat. That frustrating defeat certainly has been too fresh on the Govs mind.
«Read the rest of this article»
Bills highlight governor's focus on jobs, education, efficient government and lower taxes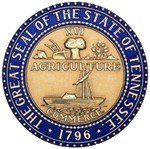 Nashville, TN – Tennessee Governor Bill Haslam today announced his priorities for the 2012 legislative session during a press conference where he was joined by legislators in the Old Supreme Court Chamber of the Capitol.
His legislative agenda is designed to move Tennessee forward by supporting his goal to make Tennessee the No. 1 location in the Southeast for high quality jobs through economic development efforts, meaningful education reform, a more efficient and effective state government and improved public safety. «Read the rest of this article»
APSU Sports Information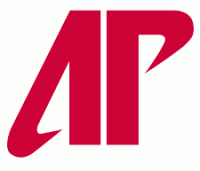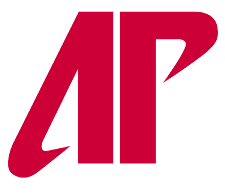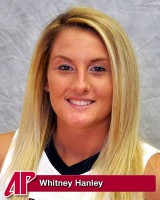 Clarksville, TN – Whitney Hanley, a senior on the Austin Peay State University women's basketball team, has been named the Copies in a Flash APSU Athlete of the Week.
The Mt. Washington, KY, native recorded her fourth consecutive 20-point outing to begin Ohio Valley Conference play with a 26-point performance against Murray State, Saturday. The last time a Lady Gov recorded at least four consecutive 20-plus scoring performances was Ashley Haynes in 2006. «Read the rest of this article»

Nashville, TN – Tennessee Department of Transportation (TDOT) Commissioner John Schroer names Tanisha Johnson Hall, AICP, as the new Long Range Planning Division Director.
In her new post, Hall will oversee the division which identifies transportation needs through analysis of travel and safety data, then engages communities to obtain public input on transportation investments.
«Read the rest of this article»
Washington, D.C. – Many people look for help from professionals when it's time to file their tax return. If you use a paid tax preparer to file your return this year, the IRS urges you to choose that preparer wisely. Even if a return is prepared by someone else, the taxpayer is legally responsible for what's on it. So, it's very important to choose your tax preparer carefully.
This year, the IRS wants to remind taxpayers to use a preparer who will sign the returns they prepare and enter their required Preparer Tax Identification Number (PTIN). «Read the rest of this article»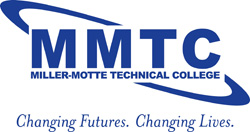 Clarksville, TN – If there is a student in your family or your friend is going to school and you have always wondered what is going on at their school, now is your chance to find out. Miller-Motte Technical College is holding a "Team U" open house Saturday, January 14th, 2012 from 10:00am until 2:00pm.
This open house is for family, friends, and all of the people who support students in various ways by helping them succeed in their college goals at Miller-Motte. «Read the rest of this article»


Clarksville, TN – The Kleeman Community Center invites the public to join in celebrating Dr. Martin Luther King Jr. on January 16th.
The Kleeman Center, 166 Cunningham Lane, will host a children's program celebrating the life of Martin Luther King Jr. from 12:00pm to 2:00pm and again that evening, from 6:00pm to 8:00pm. «Read the rest of this article»