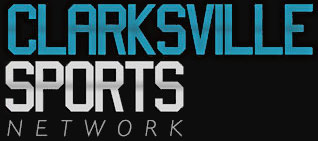 Clarksville, TN – After Thursday's 15-point victory over Eastern Kentucky, Govs head coach Dave Loos said Saturday's game against Jacksonville State would determine how the Govs performed the rest of this season.
If Saturday's game is any indication, it could be one entertaining finish.
Looking for their first OVC win streak of the season, the Govs came out sluggish but finished with clutch plays then hung on for a 60-57 victory over the Gamecocks.
«Read the rest of this article»
APSU Sports: Austin Peay Basketball

Clarksville, TN – Jacksonville State's Briana Morrow hit a three-pointer as time expired, handing Austin Peay State University women's basketball team a 74-73 Ohio Valley Conference loss, Saturday night, at the Dunn Center.
Austin Peay (5-13, 2-3 OVC), which led by 13 points at halftime, saw senior Whitney Hanley score back-to-back baskets to give APSU a two-point, 71-69, lead with 34 seconds remaining. Jacksonville State (4-15, 1-5) got three looks at the basket on their ensuing possession, Danielle Vaughn converting on the third try to tie the game with eight seconds left.
«Read the rest of this article»
Lowest Number of Traffic Fatalities since 1963

Nashville, TN – Tennessee Department of Safety and Homeland Security officials today announced preliminary figures indicating the state has recorded the fewest number of traffic fatalities in 48 years. In 2011, there were 947 traffic-related deaths on Tennessee roadways, representing the lowest figure since 1963 when 941 people were killed as a result of a crash. 
Last year's preliminary number of 947 traffic deaths marks just the third time in 48 years vehicular fatalities have dipped below 1,000. Since 2006, Tennessee traffic fatalities have declined by 26.2 percent, including a drop in fatalities involving large trucks (34.5%), pedalcyclists (28.6%), motorcyclists (19.1%) and pedestrians (4.5%). «Read the rest of this article»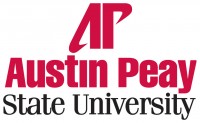 Clarksville, TN – Austin Peay State University's yearbook, The Monocle, was named a first-place winner in the American Scholastic Press Association's 2011 Scholastic Review and Contest.
The 2010 edition of the yearbook was given the top distinction along with similar yearbooks from Clemson University, Michigan State University, Howard University and others.
Judges award points based on design, photography, writing and other criteria. First-, second- and third-place awards are given based on the total points awarded. «Read the rest of this article»
Members of the community can be part of preserving Clarksville's History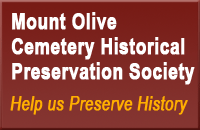 Clarksville, TN – The Mount Olive Cemetery Historical Preservation Society cordially invites those interested in joining the Society to a reception.
It will be held at 5:00pm on January 19th, 2012, in the Small Meeting Room of the Clarksville-Montgomery County Public Library.
Refreshments will be served, and board members will be on hand to answer questions. «Read the rest of this article»
Transition to a Centralized Phone May Cause Temporary Disruptions

Clarksville, TN – The Clarksville Police Department is transitioning to a centralized phone system next week, January 17th, 2012, 10:00am.
This may result in intermittent disruptions to telephone calls made to select numbers while the transition is taking place.
This will not affect the 911 system. «Read the rest of this article»


Clarksville, TN – Clarksville Parks and Recreation is kicking off Adult Spring Softball and Adult Co-Ed Kickball registration with an organizational meeting at 2:00pm on Saturday, January 28th at Burt-Cobb Community Center, 1011 Franklin Street. «Read the rest of this article»
Clarksville, TN – On Monday we will celebrate the life of Dr. Martin Luther King, Jr.  I believe the best way to honor his legacy is to continue to apply the wisdom he offered and meet the challenges he put before us.  
"If a man is called to be a street sweeper, he should sweep streets even as Michelangelo painted, or Beethoven composed music, or Shakespeare wrote poetry. He should sweep streets so well that all the hosts of heaven and earth will pause to say, here lived a great street sweeper who did his job well," Dr. King once said.  «Read the rest of this article»
APSU Sports: Austin Peay Basketball

Clarksville, TN – Austin Peay State University's ticket office will have a limited number of tickets available for the Governors, February 11th, basketball game at Murray State.
Tickets are $8.00 and all seats are general admission. Austin Peay's Student Affairs office is planning a bus trip for students with more information to be announced in the near future.
«Read the rest of this article»
The 94th Meeting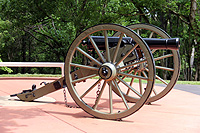 Clarksville, TN – The next meeting of the Clarksville (TN) Civil War Roundtable will be on Wednesday, January 18th, 2012 at the Bone & Joint Center, 980 Professional Park Drive, right across the street from Gateway Hospital. This is just off Dunlop Lane and Holiday Drive and only a few minutes east of Governor's Square mall. The meeting begins at 7:00pm and is always open to the public.
The meetings topic is "How Dover Tennessee Failed Public History and How Public History Failed Dover" «Read the rest of this article»