APSU Sports: Austin Peay Tennis

Clarksville, TN – Austin Peay State University women's tennis team opens the 2011-12 season with a 3:00pm, Monday, match at Southeastern Conference Vanderbilt.
The Lady Govs return All-Ohio Valley Conference selection Vanja Tomic, along with sophomore Andra Cornea from last season's team. The rest of Austin Peay's lineup consists of new arrivals, including freshman Weronika Kurka who played in two fall tournaments.
«Read the rest of this article»
Washington, D.C. – You are required to file a federal income tax return if your income is above a certain level, which varies depending on your filing status, age and the type of income you receive.
However, the Internal Revenue Service reminds taxpayers that some people should file even if they aren't required to because they may get a refund if they had taxes withheld or they may qualify for refundable credits.
http://www.youtube.com/watch?v=l2Nd68wIBKE
«Read the rest of this article»
Austin Peay Governors vs. Tennessee State
Monday, January 16th, 2012 | Tipoff: 7:30pm (CT)
Clarksville, TN | Arena: Winfield Dunn Center (7,257)

Clarksville, TN – Austin Peay will conclude its three-game weekend homestand when it plays host to Tennessee State, 7:30 pm, Monday, in Ohio Valley Conference at Dave Aaron Arena.
The Governors are coming off a tight victory Saturday. After owning a 10-point lead with 5:01 left, APSU needed a field goal and two free throws from Jerome Clyburn in the final 30 seconds to hold off Jacksonville State, 60-57.
«Read the rest of this article»
Redistricting plan passes following intense negotiations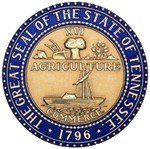 Nashville, TN – The Tennessee General Assembly kicked off the second year of the 107th General Assembly this week and passed a constitutionally required redistricting plan to adhere to new census numbers, said Rep. Joe Pitts.
 
"I voted against this legislation because the voting public deserved the opportunity to see the redistricting plan that will determine their House District in the Tennessee House of Representatives for the next ten years.  Taking a few extra days to publicize the new district lines would have greatly improved the process and plan, and would have enabled me to vote for the plan. The lack of public input on issues of importance that only come around every ten years should always be a great concern." said Rep. Joe Pitts (D-Clarksville). "My focus now will be on creating jobs here in Tennessee and improving the public education system for our students and teachers."
«Read the rest of this article»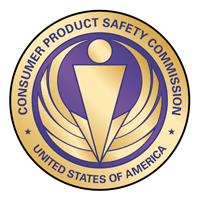 Washington, D.C. – The U.S. Consumer Product Safety Commission, in cooperation with the firm named below, today announced a voluntary recall of the following consumer product. Consumers should stop using recalled products immediately unless otherwise instructed. Floor Lamps recalled by Big Lots due to shock hazard.
It is illegal to resell or attempt to resell a recalled consumer product. «Read the rest of this article»
Austin Peay Lady Govs vs. Eastern Kentucky
Monday, January 16th, 2012 | Tipoff: 5:15pm (CT)
Clarksville, TN | Arena: Winfield Dunn Center (7,257)

Clarksville, TN – Austin Peay and Eastern Kentucky will meet for the second time this season in a 5:15pm, Monday contest. The rematch will come just two weeks following the Lady Govs 66-63 victory in Richmond, January 2nd.
Both teams return to action following Saturday losses. Austin Peay dropped a 74-73 decision to Jacksonville State on a buzzer-beating game-winning shot. Eastern Kentucky fell 68-58 at Morehead State for its second OVC loss.
«Read the rest of this article»
The men have been charged with Criminal Attempt to Commit Aggravated Burglary

Clarksville, TN – On January 14th, 2012, at 9:27pm, Clarksville Police Officers responded to a possible home invasion at 936 Kingsbury Drive.
When officers arrived, they found out that two men had came to the residence in an attempt to fight a 20 year old male that lived there. They tried to kick the back door in and were unsuccessful, so they went to the front door to try and make entry.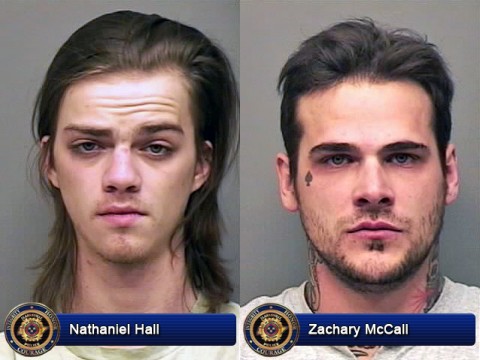 «Read the rest of this article»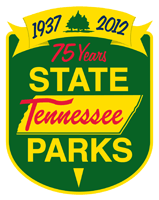 Tennessee – Come out and help Tennessee State Parks celebrate the 75th Anniversary of our great park system.  We've got several great events planned in the Middle Tennessee area – including an outstanding workshop, living history opportunities and a fun hike!
With a Tennessee State Park within an hour's drive of just about anywhere in the state, families and groups seeking unique recreation opportunities and high-quality accommodations can find the perfect getaway – all at an exceptional value and a bit closer to home. «Read the rest of this article»
Market Commentary by Scott J. Brown, Ph.D., Chief Economist
The economic calendar was thin. Retail sales disappointed in December, rising just 0.1%. However, sales rose 0.3% if one excludes the 1.6% decline in gasoline sales (which reflected lower gasoline prices). In addition, November sales were revised slightly higher. Auto dealership sales advanced 1.5% last month. Sales of building materials rose 1.6%. Core retail sales, which exclude autos, building materials, and gasoline, slipped 0.2%, but still advanced at a somewhat fast pace in 4Q11. Jobless claims rose sharply, but it's not unusually to see large week-to-week swings this time of year (due to the difficulties in seasonal adjustment).
Expectations for Europe varied, with some concern about the pace of reforms in Greece and rumors of possible downgrades of European sovereign debt. A three-day weekend may have limited the amount of risk-taking in the U.S., weakening share prices. «Read the rest of this article»
Nashville, TN – Over the past few years, bread puddings have emerged as the decadent darling of trendy chefs and cooks.
"These rich new versions of the classic bread pudding are a far cry from its humble beginnings," said Martha White® baking expert Linda Carman. "Bread pudding was the creation of frugal cooks looking for ways to use stale bread and make the most of their eggs, milk and sugar. Bread puddings have been made for hundreds of years all over the world, so a Southern version made with biscuits was bound to happen."
«Read the rest of this article»