Clarksville, TN – The weekly Clarksville Parks and Recreation Department Recreation Report provides Clarksvillians with a glimpse at the activities and events that are available from the Parks and Recreation Department for them to enjoy together as a family.
This weeks highlights include:
Nominate a Coach TODAY!
Clarksville Sports Festival
Story Tellers
Get in shape with Zumba!
Adult Volleyball League Seeks Players
Indoor Aquatic Center Promotions Extended
Nominate a Coach TODAY!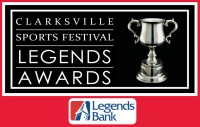 Nominations are now being accepted for the 2nd Annual Clarksville Sports Festival Legends Awards. The City of Clarksville and Montgomery County Parks & Recreation Departments and Legends Bank have partnered in an effort to honor both current and past coaches who are or have made a unique difference and solid contribution to sports and athletics in the Clarksville-Montgomery County area.
Nomination forms are available to pick up at the Parks & Recreation Main Office, downloaded or completed online at www.cityofclarksville.com/parks&rec/athletics.php. All nomination forms must be received by 4:30pm on January 30th.
Clarksville Sports Festival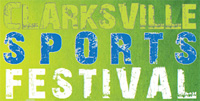 The Clarksville Parks & Recreation Department is currently seeking businesses and companies interested in being exhibitors at the 2012 Sports Festival. The festival, to be held from 9:00pm to 4:00pm on March 17th at various locations on Austin Peay's campus, will feature demonstrations, mini-clinics, give-a-ways and more, all celebrating sports and athletics in our local and surrounding communities.
Well over hundreds of attendees are expected, which will provide maximum exposure for exhibitors.
The exhibition application is available at the Parks & Recreation Department office or online at http://recpro.cityofclarksville.com. All forms must be turned in no later than February 24th. The Early Bird deadline is February 3rd.
Story Tellers

Children and parents can enjoy interactive story time as the storytellers from L.E.A.P. (Leadership Enlightenment Academic Achievement and Perseverance) bring to life stories from cultures across the Globe. This program is held at the Kleeman Community Center once a month with the next scheduled event taking place from 6:00pm to 7:00pm, January 24th.
It is free to attend, but a Community Center ID card is required.
Get in shape with Zumba!
This popular program combines music and dance in an effort to make exercise fun! Classes are underway and meet Tuesdays from 11:30am to 12:30pm and Wednesdays from 5:00pm to 6:00pm, at the Crow Community Center.
The cost for the entire 6-week program is $30.00, or $3.00 per class
Adult Volleyball League Seeks Players
Kleeman Community Center is offering this new league, open to anyone ages 18 and up and costs $20.00 per player. Individuals or teams can register at any of our three community centers or at the Parks & Recreation office, now through February 10th.
A captain's meeting has been scheduled for 6:00pm, February 16th at the Kleeman Community Center. Practices begin February 16th with games beginning March 1st. For more information, please call 931.647.3056.
Indoor Aquatic Center Promotions Extended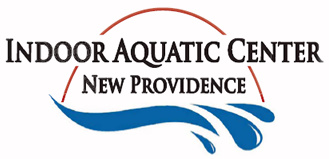 Every Tuesday, now through February 29th, will be $1.00 Admission Day. Patrons can enjoy all-day access to the facility, for only $1.00. Thursdays will be 2-for-1 Admission Day. Two swimmers can enjoy a day at the indoor pool for the low price of $3.00.
In addition to the savings days, the Indoor Aquatic Center will allow all-day access to "The Aqua Run Wibit," each and every day of the week! The inflatable, floating obstacle course typically reserved for Wednesdays, will now be available daily with the purchase of a $2.00 wristband.