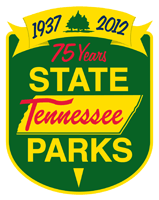 Tennessee – Come out and help Tennessee State Parks celebrate the 75th Anniversary of our great park system.  We've got several great events planned in the Middle Tennessee area – including an outstanding workshop, living history opportunities and a fun hike!
With a Tennessee State Park within an hour's drive of just about anywhere in the state, families and groups seeking unique recreation opportunities and high-quality accommodations can find the perfect getaway – all at an exceptional value and a bit closer to home.
Also, don't forget about Tennessee State Parks' special winter rates for 360 villas and cabins, along with six state park inns through March 31st, 2012.
 For more information about the special promotion, please call the Tennessee State Parks information line at .615.532.0001 or toll free at 1.888.867.2757.  For additional information or to make online reservations, please visit the Tennessee State Parks website at www.tnstateparks.com/promotions/winter_promotion.shtml.
Montgomery Bell State Park
Montgomery Bell State Park will host a Train History Festival on Saturday, January 21st, from 9:30am to 4:00pm.  The festival will highlight the connections between the railroads of the past and their impact on modern day parks and recreation.  This event will have various displays, presentations and running model train layouts. For more information call 615.797.9052 or email .
Montgomery Bell State Park is located in Burns, Tenn., just seven miles east of Dickson.  The rolling hills of Dickson County contained an abundance of iron ore, which was considered more precious than gold to the builders of young America, luring hundreds to this area of Middle Tennessee.  The iron industry in Dickson County has been long silent, but the 3,782 acres that make up Montgomery Bell State Park still show signs of its presence. As a place of quiet, natural beauty, Montgomery Bell is home to fox, squirrel, raccoon, opossum, deer and a wide variety of birds and wildflowers.  For additional information about the park, please call toll free at 800.250.8613 or visit the Web site at www.tnstateparks.com/MontgomeryBell.
Taylor Hollow State Natural Area
TDEC's Resource Management Division will host a guided winter hike at Taylor Hollow State Natural Area in Sumner County on Saturday, January 21st.  Participants should meet at 10:00am at 671 Phillips Hollow Road in Westmoreland, Tenn.  Roger McCoy with TDEC's Natural Heritage Inventory Program will take hikers along an established trail.  With a duration of approximately 2.5 hours, the hike is considered to be moderate to difficult for novice hikers.  In addition to wearing appropriate footwear and clothing, participants should bring water and snacks. Reservations are required for the guided hike and can be made by calling 615.532.0437 or e-mailing by January 18th, 2012.  The hike will be canceled in the event of inclement weather or icy roads; those with reservations will be contacted.
Fall Creek Falls State Park
Fall Creek Falls State Park is offering its annual basket-making workshop February 3rd-4th, for participants interested in learning a new craft or refining existing skills. Participants will learn the basics of basket weaving, with the opportunity to weave a small, woven-bottom Williamsburg basket on Friday evening and a larger wooden-bottom Williamsburg basket on Saturday morning.  With more than 25 years of experience, Jim and Nancy Phillips will serve as class instructors.  There is a limit of 22 people per class for this workshop.
Classes will begin on Friday at 6:00pm (CST) and on Saturday at 9:00am (CST) in the inn's Piney Conference Room.  The fee for the workshop is $40.00 per person and prior registration is required.  While most of the materials will be provided as part of the workshop fee, there are a few items participants will be responsible for, including a yardstick, sharp scissors, 12-15 clothespins, a hand towel, and a small, two-gallon bucket for soaking materials.
Fall Creek Falls Inn will offer special room packages for the craft workshop weekend. The package for participants is based on double occupancy for two nights, and includes breakfast on Saturday and Sunday, for $128.52 (tax and gratuity excluded).  Workshop registration for daily commuters not purchasing the room package will begin Monday, January 16th.
Fall Creek Falls State Park has been voted by visitors as one of the top family destinations in the Southeast.  Protected within its boundaries are beautiful waterfalls, tremendous canyons and dense forest.  The park has a 250-site campground, a hotel and conference center and 30 cabins.  It is located 40 miles south of Cookeville, and 65 miles north of Chattanooga, atop the western edge of the beautiful Cumberland Plateau.  Additional information about the park and its activities can be found at www.tnstateparks.com/FallCreekFalls or www.fallcreekfalls.org.
For more information about the craft workshop weekend or to register for a workshop, please call the Betty Dunn Nature Center at 423.881.5708.  For reservations at the park's inn, call the Tennessee State Parks reservation line toll free at 1.800.250.8610.
About Tennessee State Parks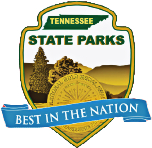 Tennessee's 53 state parks and 82 natural areas offer diverse natural, recreational and cultural experiences for individuals, families, or business and professional groups.  State park features range from pristine natural areas to 18-hole championship golf courses.  For a free brochure about Tennessee State Parks, call toll free 1.888.867.2757. For additional information, visit our Web site at www.tnstateparks.com.
As always, thank you for your continued interest in Tennessee State Parks! Stay tuned for more 75th Anniversary events!