APSU Sports: Austin Peay Basketball

Edwardsville, IL – Shooting 61.3 percent in the second half, Austin Peay State University pulled away from Southern Illinois Edwardsville to capture an 80-67 Ohio Valley Conference victory, Thursday night, at the Vadalabene Center.
The victory was the Govs' fourth straight and improved them to 4-3 in OVC play, 7-13 overall. It was the Govs' first OVC road win.
SIUE, meanwhile, slips to 3-4 in the OVC and 5-11 overall. This was the first meeting between the OVC newcomer Cougars and the Governors.
«Read the rest of this article»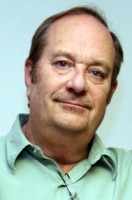 Clarksville, TN – Questions about the City of Clarksville paying it's share of the construction costs related to the Outlaw Field Terminal project is expected to be cleared up at a meeting scheduled for tomorrow.
There's been some concern from those close to the project about the City not paying it's share of the construction costs.  At an Airport Authority meeting last night, city councilman Nick Steward was rebuffed by Authority Chairman Ron Whitford when pressed about the City paying it's bills.  Whitford said the issue would be cleared up at a meeting scheduled Friday. «Read the rest of this article»
APSU Sports: Austin Peay Tennis

Louisville, KY – Austin Peay State University men's tennis team was shutout in its season opener, 7-0, Thursday, at Louisville.
While the Govs came up empty against the Cards, head coach Malik Tabet was able to evaluate his young team against strong competition and he liked what he saw.
«Read the rest of this article»

Clarksville, TN – On January 17th, 2012, around 4:30pm, a 28 year old man had parked his vehicle in the parking lot of the YMCA, 260 Hillcrest Drive, went inside to play basketball, and set his keys down by the basketball court.
When he was getting ready to leave around 6:00pm, he found that his keys and 99 Jeep Cherokee were missing. Police were notified, an investigation was opened, and a stolen vehicle notification was distributed to area law enforcement.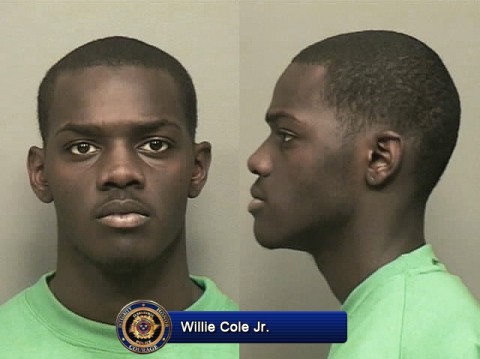 «Read the rest of this article»

Clarksville, TN – "Things You Need to Know to Make a Food Product For Resale." will be on Friday, January 20th, at the Smith Trahern Mansion (1st and McClure Street Clarksville, TN) from 10:00am until 1:00pm. Small Business Woman, Jenny Chandler will be the lead speaker for this event.
Jenny runs her business out of Ashland City, and works through the Health Department with that endeavor. She's also done work here at the domestic kitchen at the Montgomery County UT Extension office permitted through the Department of Agriculture. UT Extension helped her and her family in developing ideas and securing training for their businesses, serving as a guide to meet food manufacturing standards. «Read the rest of this article»
Thursday, January 19th, 2012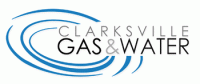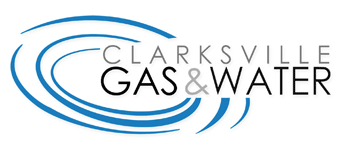 Clarksville, TN – The scheduled Gas and Water road closure and water outage on Jefferson Street today has been extended to 4:30pm this afternoon.
Jefferson Street will remain closed from North Second Street to Spring Street while construction crews continue to work at the intersections of Jefferson Street and North Second Street and Jefferson and North First Street to replace water valves and a fire hydrant. «Read the rest of this article»
APSU Sports: Austin Peay Softball

Brentwood, TN – Austin Peay State University's softball team has been picked to finish 10th in the 2012 Ohio Valley Conference softball race.
The Lady Govs received 37 points in a vote of league coaches and sports information directors.
Jacksonville State, which won the OVC tourney title a year ago, was the overwhelming selection to win the league title with 14 first-place votes and 190 points.
«Read the rest of this article»
Entertainment Industry Should Adapt Business Model NOT Ask the Government to pass SOPA and PIPA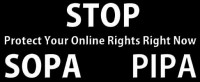 Clarksville, TN – We are  told we live in a free market economy driven by the simple laws of supply and demand. However, there are exceptions, bank bail outs being the most obvious. In March 2010, I wrote an article about how theater owners do not follow the laws of supply and demand. The recent discussion about the SOPA law has me thinking about this issue again.
The entertainment industry is tired of having their product stolen via a black market. But instead of asking the government to police access to these black markets, the industry should ask itself why the black market has come to exist.
«Read the rest of this article»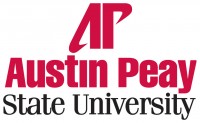 Clarksville, TN – Last October, a group of Austin Peay State University mathematics and computer science students headed south to Jackson, TN, to attend the 121st annual meeting of the Tennessee Academy of Science. The event, hosted by Union University, brought together some 200 researchers and college students from across the state for two intense days of academic presentations.
Everyone seemed to have a good time, but earlier this month, several of those students learned that the conference was more fruitful than they realized. That's because the awards for presentations were recently announced, with first-, second- and third-place prizes all going to APSU students. «Read the rest of this article»

Clarksville, TN– It was a more excited crowd than usual waiting in the lobby of the Roxy Regional Theatre when I arrived to attend the opening show for their production of Happily Ever After, a play which is based off of the tales of the Brothers Grimm and directed by John McDonald. Young girls and boys along with their parents were on hand to enjoy what was to be a fun and unique show.
One of the things that makes this show unique is in most plays the program follows a fixed set of scenes always in the same exact order; but in Happily Ever After the children set the course of the show.
«Read the rest of this article»