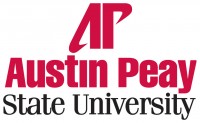 Clarksville, TN – An Austin Peay State University faculty member who conducted the University's first Young Women's Leadership Symposium in 2011 will recap the event with information, findings and recommendations at the next Provost Lecture Series session.
Dr. Marsha Lyle-Gonga, assistant professor of political science, will discuss her work about the symposium from 3:00pm-4:30pm, Thursday, January 26th in the Morgan University Center, Room 303. All presentations in the Provost Lecture Series are free and open to the public.
Lyle-Gonga used a stipend awarded from the University's Summer Research Faculty Program to fund the symposium, held in May 2011 on the main campus. The two-day seminar was designed to increase the political efficacy of young women ages 18-24 through leadership development and civic engagement activities. Participants were taught a series of courses on basic leadership styles and development and assigned a service-learning project.
The second day of the seminar, the women worked on their assigned community service project at local nonprofit agencies. They presented their work at the end of the session.
In addition, women in leadership and nonprofit service organizations were invited as guest speakers to reflect on their own leadership development and provide service-learning opportunities.
Lyle-Gonga has been teaching political science courses, both on site and online, at APSU since 1998. Prior to joining the full-time faculty ranks in 2010, she was the director of APSU's High School Upward Bound (HSUB) federally funded program for eight years. Before serving as HSUB's administrator, she was an academic counselor in Student Support Services on campus.
Her research interests range from areas of political behavior in women and youth to public policy issues, specifically those in education and immigration. She earned a doctorate in public policy and administration from Walden University in Minneapolis, MN, master's in urban administration from Trinity University in San Antonio, Texas, and bachelor's in political science from Our Lady of the Lake University in San Antonio.
Other sessions in the Provost Lecture Series also are planned for the academic year. All sessions are from 3:00pm-4:30pm in the MUC, Room 303 (unless noted otherwise) and include the following:
February 2nd: Dr. Rebecca Johansen, assistant professor of biology
February 9th: Dr. Sergei Markov, associate professor of biology
February 16th: Cynthia Marsh, professor of art
February 23rd: Dr. Christine Mathenge, associate professor of geology
March 1st: Dr. Robert Shelton, associate professor of chemistry
March 15th, MUC 307: Dr. Allyn Smith, associate professor of physics
March 22nd: Dr. Sharon Mabry, professor of music
March 29th: Dr. Cameron Sutt, assistant professor of history
April 5th: Mark DeYoung, assistant professor of art
April 12th: Dr. Tim Winters, professor of English
April 19th, MUC 103: Dr. Jeffrey Wood, professor of music
The Provost Lecture Series seeks to foster a spirit of intellectual and scholarly inquiry among faculty, staff and students. The program will be used as a platform for APSU faculty members who are recent recipients of provost summer grants, who have been awarded faculty development leaves and who have engaged in recent scholarly inquiry during sabbatical leaves.
APSU faculty members with recent research of acclaim also will be given a platform within this series. In addition, other faculty members of local or widespread renown will be invited to lecture within this series.
For more information about the Provost Lecture Series, call Dr. Brian Johnson, assistant vice president of academic affairs at APSU, at 931.221.7992 or email him at .