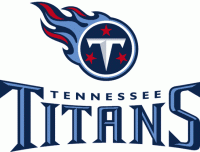 Nashville, TN – The Tennessee Titans named Keith Millard Defensive Assistant/Pass Rush Specialist and Steve Brown Assistant Secondary Coach.
Millard brings eight years of NFL coaching experience and spent last year in Tampa Bay as co-defensive line coach. Brown joins the Titans after spending the last nine years at the University of Kentucky, including four seasons as defensive coordinator. Both Millard and Brown had productive NFL careers as players – Millard played eight NFL seasons, mostly with the Minnesota Vikings, and Brown spent eight seasons with the Houston Oilers. «Read the rest of this article»
Clarksville, TN – Rick Ingram, the former superindentent of the Clarksville Department of Electricity, is facing a 36 count indictment that alleges he conspired to defraud CDE of thousands of dollars, but using his influence to steer contracts to two companies, without the knowledge of the CDE Power Board.
In the indictment handed down by the United States District Court, it's alleged that during Ingrams time at CDE, between November 2008 until the time he was fired in July of 2009, he conspired with Tommy Walton Sr to defraud the utility and it's ratepayers. «Read the rest of this article»
Clarksville, TN – Clarksville Mayor Kim McMillan held a press conference Friday January 24th, 2012 at 11:00am to discuss her plan for addressing the needed revisions to Clarksville Charter.
Some of the topics covered included the need to update and revise the City Charter and the issue of people on boards and commissions who also having dealings with the City as well as appointing a Charter Revision Commission.
Mayor McMillan is sending the Charter Revision back to the Clarksville City Council for another vote.
«Read the rest of this article»

Clarksville, TN – On January 24th, 2012, around 3:50am, Police responded to a burglary of a business in progress at Hardees, 1590 Fort Campbell Boulevard. Entry had been made through the drive-thru window.
When officers arrived, they spotted a backpack leaning against a dumpster on the outside of the business. As the officers approached the building, they saw a male, later identified as Ruslan Woodbridge, standing inside of the business near the drive-thru's cash register.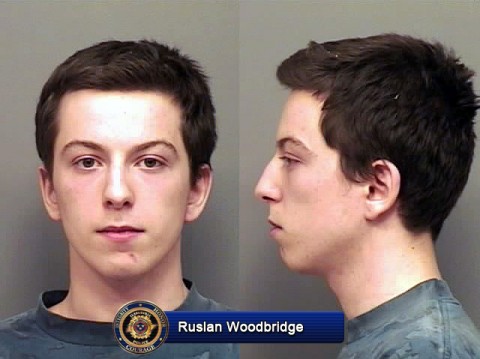 «Read the rest of this article»
Wednesday, January 25th, 2012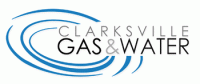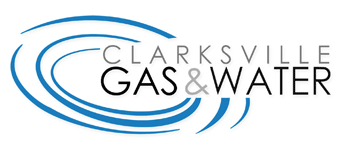 Clarksville, TN – Clarksville Gas and Water will close the inside lanes, including the turning lane, of College Street tomorrow morning at 8:30am from North Fifth Street to North Third Street for sewer line in inspection work. The lanes will be closed until approximately 11:00am.
The outer northbound and southbound lanes of College Street will be open to through traffic.
About Clarksville Gas and Water
Clarksville Gas and Water is proud to safely and efficiently deliver natural gas, water and sewer services to the citizens of Clarksville-Montgomery County by a courteous and professional team of knowledgeable employees.
Natural gas service is also provided to Robertson and Cheatham counties in Tennessee, Christian and Todd counties in Kentucky and to the Fort Campbell, Kentucky military installation.
CGW is also home to the City Engineering Office that provides expert design and support for water and sewer system capital improvement projects.
Clarksville Gas and Water Department's main office is located at 2215 Madison Street, Clarksville, Tennessee. The phone is 931.645.7400. Hours are 8:00am-4:30pm Monday-Friday.
For an emergency after hours, call 931.645.0116, 4:30pm-8:00am Weekends and Holidays.
For more information about Clarksville Gas and Water, visit their website at www.clarksvillegw.com
Clarksville, TN – Cumberland Bank & Trust has welcomed Melinda Schwallie to its banking team as a Vice-President/Commercial Lender. Ron Sleigh, president of Cumberland Bank & Trust noted, "We are very pleased to have Melinda Schwallie join our banking team. Melinda's years of experience in the local banking community make her a valuable asset to Cumberland Bank & Trust."
«Read the rest of this article»

Clarksville, TN – The Fronkensteen Experimental Theatre Group (FETG) will open its second season with Shifting Gears: Three Plays by Jeri Weiss on the Friday and Saturday of January twenty-seventh and twenty-eighth directed by Ricky Young. The play will be performed at The Coup starting at 8:00pm.
This production marks the first play in Fronkensteen's partnership with The Playwright's Lab at Hollins University in Roanoke Virginia. The partnership came about when Artistic Director Ricky Steven Young Jr., also a member of the Playwright's Lab, discovered a gap in their regular programs and services. «Read the rest of this article»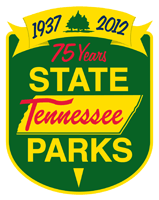 Tennessee – In spite of the chilly temperatures, wintertime is a great opportunity to explore Tennessee State Parks! There are some outstanding seasonal programs and events in the Middle Tennessee area or you can just take the kids out for a nice, brisk hike!  Below is a snapshot of what Tennessee State Parks has in store for you!
With a Tennessee State Park within an hour's drive of just about anywhere in the state, families and groups seeking unique recreation opportunities and high-quality accommodations can find the perfect getaway – all at an exceptional value and a bit closer to home. «Read the rest of this article»
I listen to teachers when they speak and when they write to me. The stress I am hearing from everyone is getting worse as TCAP assessments near. Students are quite savvy about emotions exuding from their teacher. Let's see how this plays out in the classroom.
Stress for teachers has been increased a hundredfold this year because of the new teacher evaluation system. Every tenured teacher is receiving four evaluations—a 15-minute environmental one, a 15-minute practice type visit, a 45-minute announced evaluation with pre-planning and post conference, and a "surprise" unannounced evaluation plus a post-conference.
«Read the rest of this article»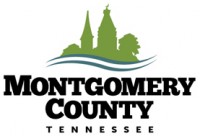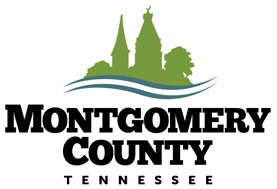 Montgomery County, TN – In a meeting of County and City accounting personnel, and the airport manager John Patterson, terminal construction expenses and anticipated grants were reviewed to determine where the construction budgets stands to date.
After hours of reconciliation, it was determined that an additional $202,000 will be needed to complete the project. The Authority will have to go back to the County Commission and the City Council at their February meetings to request the remaining funds. «Read the rest of this article»