Clarksville, TN – A Clarksville Police Department investigation which has been ongoing since July 2011, has resulted in two men being charged with 23 Counts of Burglary for thefts of catalytic converters.
Detective Raymond Colon has been investigating the thefts of catalytic converters from several areas around the city.  Through the course of his investigation, he received information which lead him to Anthony Wilkins and Shaun Kuykendall as suspects in the catalytic converters thefts.
All the catalytic converters were cut off of the vehicles while parked in public access parking lots. The value of the stolen converters is well over $17,000. Also, the converters were sold/disposed of out of the boundaries of the City of Clarksville and Montgomery County.
The lead investigator is Detective Ray Colon.
Anyone with information can call, 931.645.8477.
Anthony Wilkins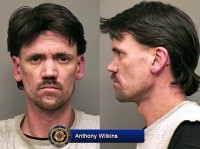 Name: Anthony Duane Wilkins (W/M)
DOB: 9-22-74
Given Address: 310 Mobley Road, Clarksville, TN
Arresting Officer: Joshua Godwin
Charged With: 23 Counts of Burglary along with some other charges.
Booked Into: Montgomery County Jail
Bond: $130,000
Shaun Kuykendall
Name: Shaun Nicholas Kuykendall (W/M)
DOB: 5-12-92
Given Address: 6374 Ivy Street, Nashville, TN
Arresting Officer: Donovan Newlove
Charged With: 23 Counts of Burglary along with some other charges.
Booked Into: Montgomery County Jail
Bond: $131,000