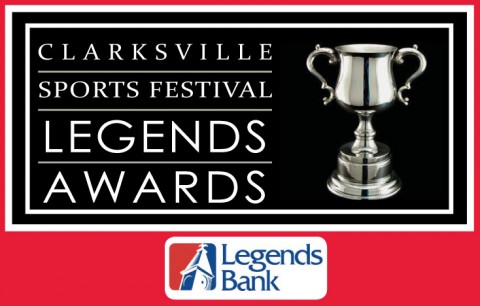 Clarksville, TN – The nomination deadline is quickly approaching for the second annual Clarksville Sports Festival Legends Awards. The City of Clarksville Parks and Recreation Department along with Legends Bank have partnered in an effort to honor both current and past coaches who are or have made a unique difference and solid contribution to sports and athletics in the Clarksville-Montgomery County area.
Winning coaches will be honored at the 2011 Legends Award Banquet which will be held March 15th, 2012, beginning at 6:30pm at Montgomery County Civic Hall. Coaches that are currently coaching or coached in 2011 are invited to attend this free event. «Read the rest of this article»
Austin Peay Men's Basketball vs. UT Martin Skyhawks
Saturday, January 28th, 2012 | Tipoff: 7:30pm (CT)
Clarksville, TN | Arena: Dunn Center (7,257)

Clarksville, TN – After a disappointing finish against Southeast Missouri, Austin Peay looks to regain momentum when it plays host UT Martin, 7:30pm, Saturday, in Dave Aaron Arena.
The Governors, who trailed by as much as 17 first-half points, rallied all the way back to lead in the contest, 60-59, but SEMO ended the game on a 6-0 run to defeat the Governors, 65-60, Thursday night in Ohio Valley Conference action at the Show Me Center.
«Read the rest of this article»

Clarksville, TN – Clarksville Mayor Kim McMillan gave her State of the City address at the Customs House Museum today. The Mayor started out speaking about the challenges she has faced since taking office in January 2011, the economic growth of the city, and new programs that are being planned to improve the quality of life for all Clarksville residents.
New programs include:  a new parking facility located in downtown Clarksville, along with refurbishments to the existing parking garages; public transit services from Clarksville to Nashville for commuters, bringing a riverboat back to Clarksville; a Summer Night Lights Program keeping Clarksville Parks open after dark to provide safe places for Clarksville Teens; along with a public-private partnership to bring a new convention center to Clarksville. For full details continue reading as a transcript of her speech is included below.
«Read the rest of this article»
Austin Peay Women's Basketball vs. Tennessee State
Saturday, January 28th, 2012 | Tipoff: 5:15pm (CT)
Clarksville, TN | Arena: Dunn Center (7,257)

Clarksville, TN – Austin Peay will start the second half of its Ohio Valley Conference schedule against Tennessee State in a 5:15pm, Saturday contest at the Dunn Center. Both teams have struggled since opening the OVC schedule against each other – Austin Peay sits in ninth place one game behind eighth-place Tennessee State.
The Lady Govs have lost their last four outings, including both ends of last week's road trip through Illinois. The Lady Tigers went 1-1 in their two contests last week, including an overtime home win against Morehead State. Tennessee State won the OVC opener between the two teams, 95-81 on December 29th, in a game that saw Austin Peay whistled for 32 fouls which led to 48 TSU free throws.
«Read the rest of this article»
Clarksville, TN – Clarksville Mayor Kim McMillan met with Airport Authority board member Dr. Ron Whitford today to settle financial questions related to the new airport terminal project.  Claims and counter claims have been made in recent weeks concerning the project, with some board members accusing the City of Clarksville of "malfeasance."
Issues arose when the city did not make payments allocated for the new terminal, that were tied to federal grants provided for the project.  Accusations were running rampant that there was "over charges" tied to change orders that were not a part of the project, something that board members vehemently denied. "Our books are open for anyone to see." said Jerry Clark, the project manager. "Any change orders related to this project were well within the acceptable limits of any project of this nature, and the implication that there has been mismanagement is absurd." Clark said.
«Read the rest of this article»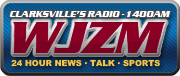 Clarksville, TN – Tune in to 1400am, WJZM for Clarksville in Review Saturday morning as members of the Clarksville-Montgomery County Regional Airport Authority will be on at 8:00am.
From 9:00am-10:00am, Clarksville Mayor Kim McMillan will be talking with Hank Bonecutter. They will be discussing her recent State of the City Address as well as the latest topics concerning Clarksville citizens.
If you miss the show, you can listen to the podcast on www.wjzm.com
Reserve space now and take advantage of room specials at the Fall Creek Falls Inn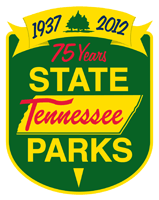 Pikeville, TN – Fall Creek Falls State Park is offering its annual basket-making workshop February 3th-4th, 2012, for participants interested in learning a new craft or refining existing skills.
Participants will learn the basics of basket weaving, with the opportunity to weave a small, woven-bottom Williamsburg basket on Friday evening and a larger wooden-bottom Williamsburg basket on Saturday morning. With more than 25 years of experience, Jim and Nancy Phillips will serve as class instructors. There is a limit of 22 people per class for this workshop. «Read the rest of this article»
Written by Sgt. Kimberly Menzies
4th Brigade Combat Team, 101st Airborne Division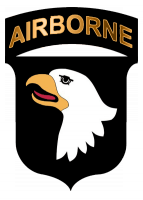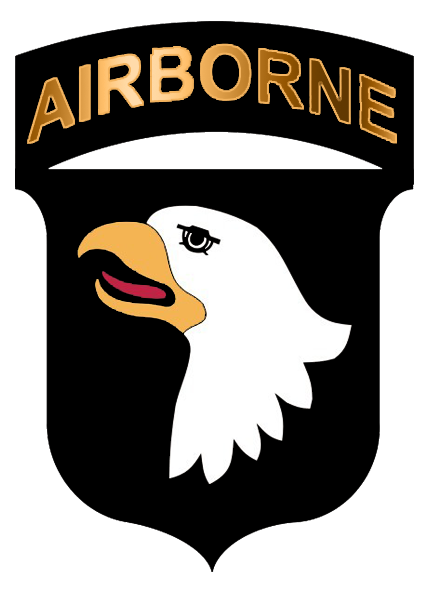 Fort Campbell, KY – Three Currahees from 1st Squadron, 61st Cavalry Regiment, 4th Brigade Combat Team, 101st Airborne Division, were awarded Army Commendation Medals for Valor, during a ceremony January 23rd, 2012, at Fort Campbell, KY.
"The great thing about today is we're recognizing three soldiers who are mentally and physically tough, they're masters of their craft, and they have proven themselves under fire," said U.S. Army Col. Valery C. Keaveny Jr., the commander of the 4th BCT, 101st Airborne Division.
«Read the rest of this article»
Clarksville, TN – Boston Bruins goalie Tim Thomas is certainly a proud American and as one is well within his right to follow his heart and his Constitutional right to voice his opinion as we are guaranteed by the First Amendment: Congress shall make no law respecting an establishment of religion, or prohibiting the free exercise thereof; or abridging the freedom of speech, or of the press; or the right of the people peaceably to assemble, and to petition the Government for a redress of grievances. «Read the rest of this article»
Clarksville, TN – It's cold outside, but Hands on Clarksville is ready for winter! The local volunteer program recently received a Community Impact grant from the Home Depot Foundation; and the funds will be used to help five local veteran families weatherize their homes.
According to the U.S. Department of Energy, drafts in homes are not only annoying but can also be responsible for soaring energy costs in both winter and summer. And, reducing drafts in our homes can lower energy costs from 5 to 30 percent. «Read the rest of this article»