Written by Sgt. Tracy Weeden
101st Combat Aviation Brigade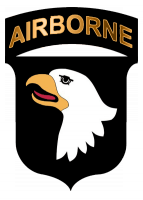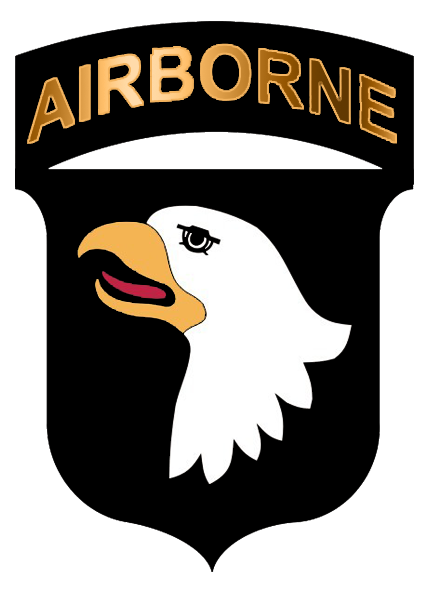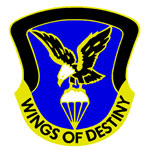 Fort Polk, LA – The 101st Combat Aviation Brigade's Task Force Shadow from Fort Campbell, KY, is training for their upcoming deployment to Afghanistan this month at the Joint Readiness Training Center here with the 1st Brigade Combat Team, 82nd Airborne Division ground forces.
Different elements from all units of the 101st CAB came together to train as a task force, combining attack, scout, medevac and other aviation assets to support 82nd Airborne infantry soldiers.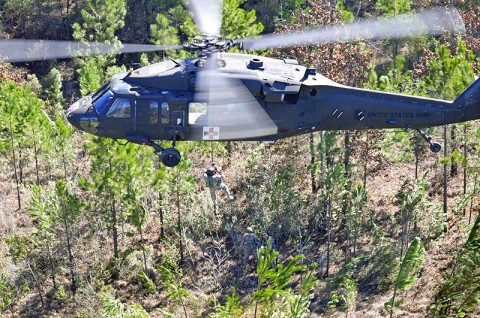 "The 82nd Airborne Division has the misfortune of being off-cycle with their only aviation asset," said Joel Aoki, 6th Battalion, 101st CAB commander. "We have the distinct Privilege of making sure the ground force commander's aviation related training objectives are met prior to assuming his deployment mission."
Down range, in Afghanistan, the 101st CAB's mission is to sustain ground forces with security, reconnaissance, emergency medical evacuation, aerial resupply and aviation support.
"While 82nd Combat Aviation Brigade is down range, we are supporting their aviation training," said Capt. Jeff Godfrey, 6th Bn., 101st CAB assistant operations officer. "They have been great to work with."
But the two brigades are assisting each other equally, because one could not operate sufficiently without the other.
As much as these exercises train the 101st CAB by giving them the opportunity to validate the systems they have in place, their mission is to support the ground forces, said Godfrey.
The training being conducted at JRTC will grant these soldiers and task forces the training, certification and confidence they need prior to their upcoming deployment.
"This training gives us the opportunity to demonstrate we have the discipline and fitness necessary to operate in a deployed environment," said Aoki. "It allows us to trust the capabilities of ourselves and our fellow soldiers."
Collectively, the 101st CAB and 82nd Airborne prepare for their future mission in Afghanistan during their month long rotation at JRTC in Fort Polk, LA, throughout January.