APSU Sports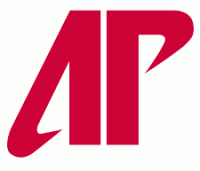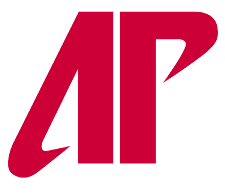 Clarksville, TN – Two athletics greats and longtime athletics coach and administrator were inducted into the Austin Peay State University Athletics Hall of Fame, Saturday morning.
Jay Bailey, an All-American running back who owns the school single-season rushing record; Ashley Haynes, the versatile forward who scored 1,000 points and grabbed 1,000 rebounds in her illustrious career, and Cheryl Holt, who led Austin Peay volleyball to 19 straight Ohio Valley Conference tournament appearances, including the 1991 tourney title, were enshrined as the 98th, 99th and 100th University Athletics Hall of Fame members.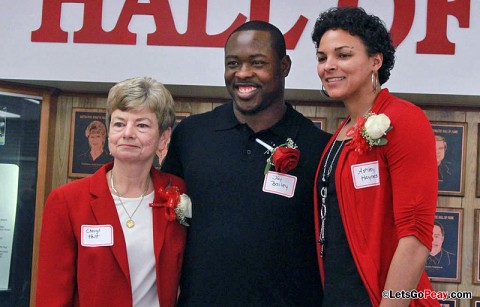 Their Hall of Fame plaques were unveiled in the Dunn Center's front lobby. In addition video tributes, produced by APSU's mass communications department, were played highlighting their respective careers. The trio also will be recognized tonight at halftime of the Governors' Ohio Valley Conference basketball game with UT Martin.
Following in the footsteps of his older brother, Trenton Hassell, Bailey actually began his college athletic career on the hardwood, as a basketball player at Volunteer State Community College. Although he averaged nearly a double-double, Bailey discovered there was not much need for a 6-0 power forward at the Division I level.
He transferred to his home-based Division I school to play the other sport-football-in which he excelled at Clarksville High School. As a result, he found his real niche on the gridiron, where he combined power and great speed to emerge as the Govs best player during the non-scholarship era.
He battled injury issues both as a sophomore and junior, but finished 2000 with 736 yards rushing and 569 in 2001, combining for 13 TDs over the two seasons. One touchdown, in particular, was memorable during his sophomore campaign. At Valparaiso, with the Govs backed up at their own one-yard line, he took a handoff and raced up the middle. By the 15-yard line, it was apparent no one was even going to come close to catching him on the school-record 99-yard run, becoming the eighth player in history at the I-AA/FCS level to achieve the game's longest potential run.
Bailey's senior season proved to be spectacular.  He opened the year by carrying the ball 41 times against Cumberland for 135 yards in a victory. The next week he had 190 yards and two TDs in the Govs road win at Campbellsville.
With the Govs wavering at season's midpoint with a 3-3 record, Bailey took charge down the stretch. In fact, over the next five games he averaged 203 yards per game.  He had 207 yards in a road win at Butler and then followed up the next week with 205 yards on a school-record 47 rushing attempts in another road win, this one at Kentucky Wesleyan.
In a home loss to Morehead State, Bailey finished with 213 rushing yards before carrying the ball 34 times for 191 yards at St. Joseph's in an impressive road victory. He had 201 yards the following week in a home loss to Davidson. But then he spurred APSU to another road win with 118 yards against Valparaiso to allow APSU to attain its first winning season (7-5) since 1984.
In 2002, he ranked No. 1 in I-AA in rushing for total rushing yards (1,687) and average (140.6 ypg) and fourth overall in I-A/AA rushing. He was chosen the Pioneer Football League South Offensive "Player of the Year" in a vote of coaches. He was APSU's only player to earn either Offensive or Defensive Player of the Year during their five-year membership in that league.
And those 1,687 rushing yards set APSU's single-season mark. In addition, he set the APSU record for single-season rushing TDs (18), with his 108 points that season also setting a school mark.
It was impressive enough for Bailey to be named to the 2002 Sports Network and the Football Gazette's Mid-Major All-American teams.  He also earned Associated Press All-American, a rare accomplishment for a non-scholarship player to gain such distinction. In addition, Bailey was selected to the American Football Coaches Association All-American team. He also was chosen first-team Mid-Major All-America and first-team All-America by the Football Gazette.
But the local product was more than a tremendous football player. As a senior he was named second-team Verizon Academic All-America.
He joins Hassell as the only brothers to be inducted into the APSU Athletics Hall of Fame.
Roy Gregory, APSU's Executive Director of Advancement, introduced Bailey after a video highlighted his career.
Haynes was part of the most successful era in Lady Govs basketball history.  She was a member of the 2002-03 and 2003-04 Lady Govs squads who won both OVC regular-season and tournament championships, advancing to the NCAA tournament.
Like Bailey, Haynes was a local product (Northwest High School) and even though she was joining a talented, veteran team as a freshman, she immediately moved into the starting lineup.
How talented was this 5-10 Clarksville Northwest High School product? She immediately moved into the starting lineup with the trio of Brooke Armistead, Paige Smith and Gerlonda Hardin and proceeded to start all 116 games in which she played-she missed only one career game due to injury-over the next four seasons.  Haynes now joins Armistead, Hardin and Smith as Athletics Hall of Fame members. She is generally considered the best all-around player in the program's history. The numbers themselves bear that.
She left Austin Peay ranked in the Top 10 in 23 separate career statistical categories, ranging from second all-time in rebounds (1,080) to fourth in scoring (1,497) to fourth in assists (387) to third in blocked shots (119) and sixth in steals (207).
Basically, whatever Austin Peay's coaching staff needed from her, she was able to provide.
As a freshman, in only her second game, she recorded her first career double-double with 14 points and 10 rebounds against Evansville to go with six assists. She would finish her first season with four double-doubles. After Christmas that year, she started a streak of 11 straight double-figure scoring games.
In the closing two regular-season games that season, she scored 58 points, including a 31-point, 7-assist, 4-steal performance in the finale against Morehead State. She was named to the OVC All-Freshman team to cap off the initial campaign.
In the near upset of North Carolina in the NCAA tourney, Haynes scored 11 points, grabbed eight rebounds and had three steals against the Tar Heels.
With Smith and Armistead gone in 2003-04, she literally became Gerlonda Hardin's wingman in earning her initial first-team All-OVC honor. She averaged 11.9 points per game, but with so much attention being paid to Hardin, Haynes helped the Lady Govs become dominant on the boards, averaging 9.2 rebounds per game while posting nine double-doubles.  She ranked second in the OVC in rebounding and 50th nationally, including an 18-rebound effort at Murray State. Overall she also was ranked in seven other OVC statistical categories.
A dismal 2004-05 season saw the Lady Govs fail to qualify for the OVC tournament, but it did not diminish Haynes' effort. As the focal point, she averaged 11.7 points and 8.5 rebounds per outing to earn second-team All-OVC.  Again, she tallied seven double doubles, including an 11-point, 18-rebound effort against Murray State before scoring 29 points-reaching 1,000-career points in the process-and grabbing 12 rebounds at Tennessee Tech. She also had a career-best nine assists in a game against Eastern Illinois.
If Haynes was disappointed by the team's performance in 2004-05, she was not about to end her college career without another OVC tourney appearance.
Seemingly a one-person gang at times, in 2005-06 Haynes absolutely was remarkable.  She scored in double figures in all but one contest that season, including 12 games with 20 or more points. She posted 22 double-doubles, including streaks of nine and eight straight games. On February 18th, 2006, Haynes became the first Lady Gov in history to record a 20-20 (20 points and 20 rebounds), when she had 21 points and 20 rebounds in playing all 40 minutes against Tennessee Tech.
Then she did it again 10 days later, but unfortunately in a loss. In the final game of her Lady Govs career, Haynes scored 23 points and snagged 22 rebounds in a first-round OVC tourney loss to Morehead State.
Haynes completed her senior season ranked third nationally, averaging 13.4 rebounds per game. Her 16.9 scoring average was one of nine OVC individual statistical categories in which she ranked in the Top 5.
Haynes was equally proficient off the court, earning ESPN The Magazine Academic All-District selection as a senior as well as the OVC Academic Medal of Honor for owning the highest GPA in a conference-sponsored sport.
Haynes was introduced by former Lady Govs teammate Kellea Reeves.
When Holt was hired as a coach at Austin Peay, much emphasis was being placed on improving Austin Peay's tennis program by then-President Robert O. Riggs.
Athletics Director Johnny Miller had other ideas-he wanted to elevate his volleyball program. Holt, who had attained her master's at Austin Peay a few years earlier after graduating from Ohio State, had enjoyed successful stints as head volleyball coach at both Ole Miss and Miami. The fact Holt was a member of the Ohio State tennis team was good enough qualifications for Miller to hire her for the dual position-back in those days it was common for women's coaches to coach multiple sports.
That began Holt's illustrious 23-year APSU coaching career that saw her serve as volleyball coach (1982-2004), head tennis coach (1983-85) and softball coach (1986-87) as well as assistant women's basketball coach for one season.
Utilizing multi-sport athletes in the early going, Holt watched the volleyball program struggle during the early years.  Still, she was able to achieve a degree of success, earning OVC South Coach of the Year in 1986 and 1987 during the league's old North-South format.
But as a new decade opened, so did the emphasis on volleyball. The Columbus, Ohio, native received back-to-back OVC Coach of the Year honors in 1991 and 1992. She earned the 1991 honor after leading her squad to the OVC tourney championship, becoming the first non-Kentucky team to earn the league title.
The Lady Govs, who tied for third during the regular season, stunned the tourney field, losing just two sets during in three matches. They dominated Morehead State in the championship match, winning the final game by an overwhelming 15-5 score to finish the year at 22-11-unfortunately no automatic NCAA bid was extended in those days. Still that season represented the first of five 20-win campaigns under Holt.
The next year, she led the Lady Govs to their first regular-season title with an impressive 28-7 record, those 28 victories still a program best.
In fact, Holt amassed 364 victories as APSU head volleyball coach-most of her victories (241) came in her final 13 years as coach when more emphasis was placed on women's sports, but in particular, volleyball-and 511 overall Division I victories in 28 years-until a recent clerical error was discovered, it was believed she retired with 499 wins.
Her teams qualified for the OVC tournament a record 19 straight times.  She mentored 21 first- or second-team All-OVC selections, including a pair of OVC Players of the Year (Connie Caldwell, North 1987 and Isabel Canedo, 1992). She had nine players named to the All-Newcomer team and 10 to the OVC all-tourney team.
At retirement, she was ranked as one of the Top 30 active coaches in wins at the Division I level.
But as successful as her program proved to be on the court, it was more so off the court.  Her volleyball teams always were involved in multiple community projects and Holt also gave more than lip service to academics. The Lady Govs volleyball team annually challenged for the department's highest grade-point average-a 3.0 grade-point average was the norm, not the exception.
Twice her teams were honored by the American Volleyball Coaches Association for academic excellence. Canedo was a first-team CoSIDA Academic All-America selection and Holt boasted an OVC Scholar-Athlete (Canedo) and six OVC Medal of Honor recipients for owning the highest GPA in conference-sponsored sports.
As much of an impact she had on volleyball, she was a pioneer for the Lady Govs in another sport. When then-Athletics Director Bob Brooks asked her to give up her tennis coaching duties after 1985 it basically was a trade of sorts. Holt was requested to initiate the Lady Govs first softball program in 1986.
She coached the club for its first two seasons of existence, playing the games at Edith Pettus Park.
Last spring, Austin Peay renamed former Lady Govs Field to Cheryl Holt Field to honor not only her part in initiating the softball program but in elevating Lady Govs sports during her tenure.
Holt joins two of her former student-athletes – Andrea Miller and Canedo – in the APSU Athletics Hall of Fame.
To this day, Holt continues to serve APSU athletics. When Dave Loos was named athletics director in Summer 1997, he asked Holt to assume administrative duties, being named senior woman administrator.  When she retired from coaching in 2003, she assumed the role as assistant athletics director.
APSU Athletics Director Dave Loos introduced Holt.