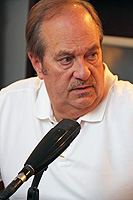 Clarksville, TN – Owensboro Kentucky officials are in the final stages for breaking ground on a new 169,000 square-foot, $48.4 million convention center, scheduled to open in 2013.
The Owensboro Downtown Convention Center Steering Committee and the Owensboro-Davies County Industrial Development Authority will meet Tuesday to consider final revisions to the design that's scheduled to break ground April 1st.  The design of the convention center has been approved, and will be a glass-front, staggered, three-box, two-level convention center, overlooking the Ohio River.
Clarksville defeated a referendum on a convention center years ago, after heated debate among city and county officials on the profitability of such an investment.  Neighboring Oak Grove Kentucky, and Hopkinsville Kentucky both have convention centers.
Global Spectrum, the company that Owensboro hired to operate and manage the convention center, will steer the project through the final design process.  Once that's done, then construction will begin.
Owensboro City and County officials approved the project last year after support for the center was affirmed through a community questionnaire distributed during a series of public forums, a telephone poll of 700 people whom all indicated support for the center at the proposed size and cost.
Clarksville has discussed the idea of building a convention center, and several proposed locations have been suggested, but the political temperature has never favored moving forward on the idea.  Economic development, and real estate developers have encouraged the building of a convention center to attract more events, and tourism, which in-turn would result in more tax revenue for Montgomery County.