APSU Sports: Austin Peay Women's Basketball

Cape Girardeau, MO – Austin Peay State University women's basketball team suffered its sixth consecutive loss, falling 69-60 to Southeast Missouri in Ohio Valley Conference action, Monday's night, at the Show Me Center.
The storylines in Monday's loss echoed many of the same themes as its previous losses – surrendering a first-half lead and losing the rebounding battle. Yet a new twist emerged as Austin Peay struggled defensively against a Southeast Missouri team that entered the game ranked last among OVC schools in offensive production.
«Read the rest of this article»
Tuesday, January 31st, 2012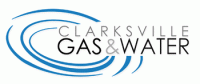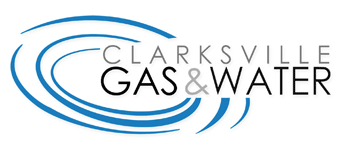 Clarksville, TN – Clarksville Gas and Water will close the inside lanes, including the turning lane, of College Street Tuesday morning at 8:30am from North Fifth Street to North Third Street for sewer line in inspection work. The lanes will be closed until approximately 11:00am.
The outer northbound and southbound lanes of College Street will be open to through traffic.
About Clarksville Gas and Water
Clarksville Gas and Water is proud to safely and efficiently deliver natural gas, water and sewer services to the citizens of Clarksville-Montgomery County by a courteous and professional team of knowledgeable employees.
Natural gas service is also provided to Robertson and Cheatham counties in Tennessee, Christian and Todd counties in Kentucky and to the Fort Campbell, Kentucky military installation.
CGW is also home to the City Engineering Office that provides expert design and support for water and sewer system capital improvement projects.
Clarksville Gas and Water Department's main office is located at 2215 Madison Street, Clarksville, Tennessee. The phone is 931.645.7400. Hours are 8:00am-4:30pm Monday-Friday.
For an emergency after hours, call 931.645.0116, 4:30pm-8:00am Weekends and Holidays.
For more information about Clarksville Gas and Water, visit their website at www.clarksvillegw.com
APSU Sports: Austin Peay Men's Basketball

Nashville, TN – Despite getting 21 points from John Fraley, Austin Peay men's basketball team lost 77-57 in Ohio Valley Conference action at Tennessee State, Monday night.
Fraley and Melvin Baker – 14 points –  combined to make 13 of 20 shots, while the rest of the Govs combined to make only 6 of 29 from the floor. Tennessee State, meanwhile, shot 68 percent (19 of 48) in the second half for a total 53-percent shooting performance.
«Read the rest of this article»
Governor delivers State of the State Address and Unveils Balanced Budget Proposal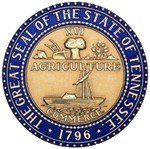 Nashville, TN – Tennessee Governor Bill Haslam tonight delivered his 2012 State of the State address before a joint session of the General Assembly in which he shared his vision for the state and called upon those watching and listening to "Believe in Better."
"We can believe in better for how state government serves Tennesseans," Haslam said. "We can believe in better when it comes to the education of our children, and we can believe in better when we talk about a stronger, healthier economy for our state."
«Read the rest of this article»
Clarksville, TN – Clarksville Ward 1 city councilman Nick Steward will hold an official press conference on February 1st to announce his plans to run for the State Legislature, District 74.   The newly redrawn district includes over 66,000 voters, with over 40,000 in Clarksville/Montgomery County.
Steward, a Republican, tells Clarksville Online, "Last year a group of business owners and community leaders approached me to let me know they were happy with my votes and leadership on the Clarksville City Council.  They asked me if I would consider running for state office.  I told them I would give it some thought, but I was focused on the task at hand.  During the redistricting process, a few more people in our community and around Tennessee approached me as well.  After a great deal of thought and prayer, I felt that I do have a lot to offer our community and Tennessee by serving in the State House." «Read the rest of this article»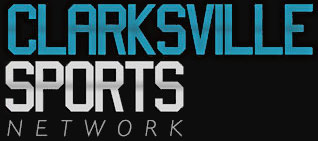 Clarksville, TN– You wouldn't blame Rossview High School"s Kyle Weldon if he felt overshadowed by Northeast High School"s Alex Poythress, but he doesn't.
Weldon, who will play for the Military Academy at West Point next year, understands why Poythress, a Kentucky signee, is getting the recognition he's getting.
"It's not really surprising, because he's going to Kentucky and I'm going to Army," Weldon said. "But I really don't feel like I'm being overshadowed. It's not too big of  deal if my name gets out there. It may not be as much as his, but I don't feel I'm overshadowed."
«Read the rest of this article»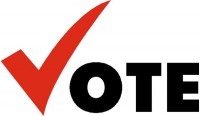 Clarksville, TN – Concluding a heartfelt sermon by Pastor Robert Harris, Pastor Tommy Vallejos and Senator Tim Barnes were given an opportunity to make an appeal to the members of First Missionary Baptist Church. The appeal centered on educating members on the new voter registration ID law and encouraging all those who had not registered to do so.
In an effort to streamline the voter registration process Pastor Tommy and Senator Barnes volunteered to personally assist members with registering to vote after service in the church foyer. Nick Steward and James Lewis also team up with this collaborative initiative of reaching out local churches to for voter education & registration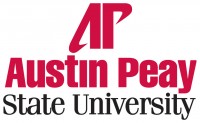 Clarksville, TN – February is now upon us, and the Austin Peay State University Wilbur N. Daniel African American Cultural Center has a busy month of events planned in recognition of the Black History Month.
Some of the events are National Black HIV/AIDS Awareness Day, Second Annual 5K Breast Cancer Awareness Fun/Walk, "Who Will Lead the Next Social Movement" lecture and several others. Make sure to mark your calendars and come out to these wonderful events. «Read the rest of this article»
Monday, January 30th, 2012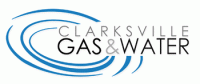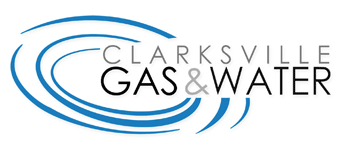 Clarksville, TN – Clarksville Gas and Water has closed the outer northbound lane of Riverside Drive from McClure Street to North Spring Street for fire hydrant replacement work. A construction crew is working near the Riverside Drive and McClure Street intersection.
The job is expected to be complete and the lane reopened by 2:00pm this afternoon.
Clarksville, TN – Welcome to the third installment of our series about downtown businesses!
We have already heard about Ingredients and The Roxy Regional Theatre.  Now we are happy to share a great member of our downtown team – Planters Bank.
I am excited to share all these with you, and hope you enjoy getting to know your downtown merchants, restaurant owners better. «Read the rest of this article»