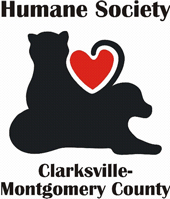 Clarksville, TN – The Humane Society of Clarksville-Montgomery County is very proud to be partnering with the wonderful students and teachers of Rossview Elementary School who will be making Valentines cards for chained dogs in our community.
Our goal is to mail 200 cards. This campaign is modeled after the Dogs Deserve Better initiative, which has been successful nationwide in reaching out to families of chained dogs and making a difference in the lives of so many of those animals.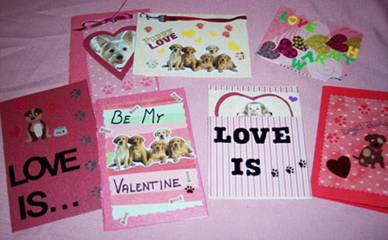 In addition to the Valentines cards, we will be providing these families with literature on current chaining laws in Montgomery County, coupons for FREE dog treats, and the opportunity to spay or neuter that pet at little to no expense!
They also hope to provide treat bags for each of the little artists who design a card.
They need just a few things to make this a success
Addresses of families in Clarksville-Montgomery County & surrounding areas (i.e. Dover TN, Erin TN, etc.) who chain their animals all day, every day… or who chain for long periods of time each day with questionable standards. Each week they receive dozens of phone calls from concerned citizens with broken hearts over dogs they pass by every day on their way to work or in their neighborhood. Slow down as you drive by these homes – jot down the house number and street name and email them to the Humane Society no later than this coming Friday, February 3rd.
Make a donation to help offset expenses for postage and treat bags for our school-aged volunteers.
Forward this email to family or friends that may be able to send us addresses. Be assured that all address submissions will remain anonymous!
Thank you for supporting the Humane Society's commitment to better the lives of chained dogs in our community.
The Humane Society has less than 30 calendars still available for sale. They would love to sell out! If the one you have now just isn't putting a big enough smile on your face each morning, then the 2012 Humane Society of Clarksville-Montgomery County full-color calendar is exactly what you need!
100% of the proceeds from these calendars go back into the Humane Society's operating budget for 2012. Thank you!
Ccontact the Humane Society office at 931.648.8042 or email humanesociety@clarksville.com.