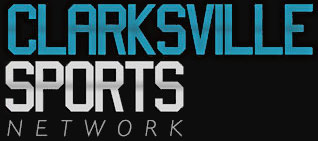 Clarksville, TN – West Creek High School made a strong comeback attempt in the fourth quarter but Kenwood High School had an answer and with the help of clutch free-throw shooting by senior DeAndre Lisenbee beat the Coyotes 60-53 in a District 10-AAA game at West Creek's gym Tuesday night.
"We've been struggling from the free-throw line and we've been struggling to close out games, but they did a real good job of finishing it out tonight," Kenwood coach John Stigall said. "We handled the pressure from a really good team. They're really athletic and play extremely hard. But I'm proud of how my guys hung in there."
The victory sets Kenwood (17-6, 9-4 10-AAA) up for a critical game on Friday at home against Dickson County, one that if the Knights win could propel them to the No. 2 seed when the 10-AAA District Tournament begins on February 15th at Northeast High.
Maleek Hall led the Knights with 18 points, including four 3-pointers, and Lisenbee was right behind with 17 points. Daniel Norl added 10 points.
Jimario Rivers had the hot hand for the Coyotes (9-15, 7-7 10-AAA) and almost single-handedly kept West Creek in the game with his 18 points, including his four 3-pointers. Phillip Smith and DeAnthony Smith each chipped in 11 points.
It looked like the Knights were going to blow West Creek out of the water in the second quarter when they opened up a 37-24 lead on Linsenbee's jumper with 4:54 to play. But West Creek slowed chipped the advantage away and thanks to a Rivers' 3 cut it to 39-32 with 2:31 left in the third. He hit two free throws with 17.3 seconds left that sent the Coyotes into the fourth quarter behind 41-34.
West Creek get the tempo up at the start of the final frame and eventually got the Knights lead down to 46-42 on DeAnthony Smith's lay up with 5:39 to go. He was fouled on the play and missed the potential three-point play free throw and then missed the front end of a one-on-one with 5:17 left that kept the score 46-42.
Kenwood responded with a 3 by Norl with 4:48 left that put the Knights back up 49-42. But Coyotes charged up their engines again and whittled Kenwood's edge back down to 50-48 with 3:04 remaining on DeAnthony Smith's roll in.
That's when Lisenbbee's free-throw show started and he hit 1-of-2 making it 51-48 Kenwood with 2:51 left.
DeAnthony Smith then went the line with 2:42 to go for two freebies and made the first to cut it to 51-49 and then went 0-for-2 from the stripe with 2:08 to play.
"We got it down to two and just couldn't get it over the hump," West Creek coach Doug Worsley said. "They just came out and hit the big shots and we didn't. We missed some big free throws. We missed the front-end of a one-and-one and that's really two misses not one and to beat a really good team, you've got to make those and unfortunately we didn't."
West Creek fouled the next time down and with 1:50 left Lisenbee hit two free throws and hit two more with 1:30 to play that extended Kenwood's advantage to 55-49.
The closest West Creek got after that was on Rivers' lay up that sliced the lead to 55-51 with 1:02 left in the game.
Lisenbee went onto hit a free throw with 43.8 seconds left and two more with 26 seconds left and Norl and Guy Stanford each sank one with 15.6 seconds and 7.3 seconds left, respectively,  that put Kenwood up 60-51.
DeAnthony Smith scored on a lay up with two-tenths of a second left to make it the final.
Kenwood 60, West Creek 53
| Box Score | 1 | 2 | 3 | 4 | FINAL |
| --- | --- | --- | --- | --- | --- |
| Kenwood |   11 |     21 |     9 |   19 |   —  60 |
| West Creek |     9 |     15 |   10 |   19 |   —  53 |
Kenwood 60
| Player | Points | FGs | 3pts | FTs |
| --- | --- | --- | --- | --- |
| 22 Maleek Hall |   18 | 0 | 3 | 0 |
| 15 DeAndre Lisenbee |   19 | 0 | 1 | 0 |
| 21 Trent McLaurin |     5 | 0 | 0 | 0 |
| 13 Daniel Norl |   10 | 0 | 1 | 0 |
| 20 Will Simmons |     4 | 0 | 0 | 0 |
| 4 Guy Stanford |     4 | 0 | 0 | 0 |
West Creek 53
| Player | Points | FGs | 3pts | FTs |
| --- | --- | --- | --- | --- |
| Jashin Almon |     2 | 0 | 0 | 0 |
| 40 Travis Elliot |     2 | 0 | 0 | 0 |
| Terry Lee |     4 | 0 | 0 | 0 |
| Jimario Rivers |   18 | 0 | 4 | 0 |
| 3 DeAnthony Smith |   11 | 0 | 0 | 0 |
| 24 Phillip Smith |   11 | 0 | 1 | 0 |
| Sean Wharton |     2 | 0 | 0 | 0 |
| 22 Akeem Williams |     3 | 0 | 1 | 0 |