Clarksville, TN – Yesterday morning  Publix held the grand opening and ribbon cutting for their newest location, the store is the first of three Publix locations planned for our area.  Shoppers started lining up outside the store with the first arriving around 3:00am, and the bulk starting to arrive around 5:00am for the 6:45am ribbon cutting.
The Clarksville-Area Chamber of Commerce conducted the ribbon cutting with Store Manager Norman Rubio Jr.  doing the honors, with Montgomery County Mayor Carolyn Bowers and Clarksville Mayor Kim McMillan holding the ribbon.
«Read the rest of this article»
APSU Sports: Austin Peay Men's Basketball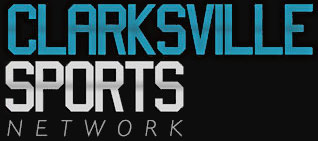 Clarksville, TN – After Monday night's blowout loss at Tennessee State, Austin Peay Governors head coach Dave Loos said his team needed to make a commitment to playing defense before they could expect to win another game this season.
Unfortunately for the Govs, they added 19 turnovers to a shaky defensive performance, matching a season-high for most points allowed this season in a 94-88 loss to Tennessee Tech Thursday night.
«Read the rest of this article»
The Men are also being sought for Shots Being Fired at an Oak Grove Officer and for Warrants on File

Clarksville, TN – Clarksville Police are looking for three men in conjunction with a Robbery in Hopkinsville on January 30th, 2011 which resulted in a vehicle pursuit and an exchange of gunfire between an Oak Grove Officer and the Robbery suspects.
All three men have warrants pending in both Tennessee and Kentucky. Clarksville Police are looking for Christopher Walker, Justin Horstead, and Henry Brown.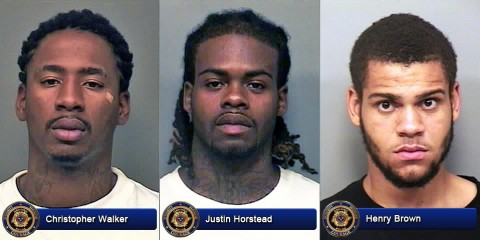 «Read the rest of this article»
APSU Sports: Austin Peay Men's Golf

Clarksville, TN – Austin Peay State University men's golf team was picked to finish third at the Ohio Valley Conference Championships a preseason vote of the league's head coaches, the conference office announced, Thursday.
The Govs were awarded 52 points and one of nine available first-place votes. Jacksonville State (63 points/seven first-place) were picked to win the league, followed by Eastern Kentucky (56/1 first-place) and Austin Peay. UT Martin (38), Tennessee Tech (32), Morehead State (29), Eastern Illinois (22), Murray State (20) and Tennessee State (11) make up the rest of the predicted field.
«Read the rest of this article»
Scott Puckett and Joseph Demille
Clarksville, TN – Two Fort Campbell soldiers, Scott Puckett and Joseph Demille, received Mayor's Certificates for taking action and assisting law enforcement in capturing burglars in December 2011.
On December 27th, 2011, a little after midnight Joseph Demille caught three teenagers breaking into vehicles in his neighborhood. He took decisive action and detained the men until Clarksville Police arrived.
«Read the rest of this article»
APSU Sports: Austin Peay Women's Golf

Nashville, TN – Austin Peay State University women's golf team has been picked to finish tied for fifth in the Ohio Valley Conference preseason poll.
The Lady Govs received 32 points, the same as Tennessee Tech. Murray State, with four first-place votes and 44 points, was picked to win the conference tournament, slated for . Morehead State received three first-place votes and was picked a close second with 43 points while Jacksonville State was third (38) and Eastern Kentucky, which received the remaining first-place, was fourth with 34 points.
«Read the rest of this article»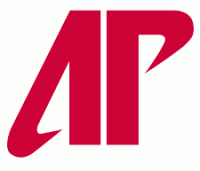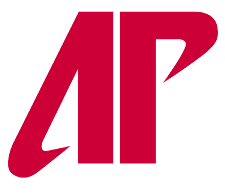 Clarksville, TN  – The Office of Public Relations and Marketing at Austin Peay State University will be recognized in Atlanta in February by the Council for Advancement and Support of Education (CASE) — Southeast District III for its "outstanding" alumni magazine and a new commercial it produced.
The University will receive an Award of Excellence distinction in the alumni magazine category for three issues – Fall 2010, Spring 2011 and Fall 2011 – of Austin Peay: The Magazine for Alumni and Friends of Austin Peay State University. Previous Award of Excellence winners in this category include Auburn University, Clemson University and the University of Virginia Alumni Association.
«Read the rest of this article»
Clarksville, TN – Super Bowl Sunday is almost here, and I understand the game is in Indianapolis and is the football home of Colts' quarterback Peyton Manning, but enough of his saga about whether he'll be with the team next year already. At least for this week.
Don't get me wrong, whether Peyton is going to be an Indianapolis Colt next year or not is big news and is already the hot, prime-time topic and will be overly discussed until that looming March 8th deadline and even beyond. «Read the rest of this article»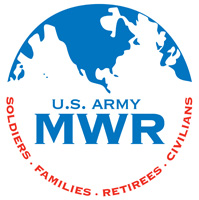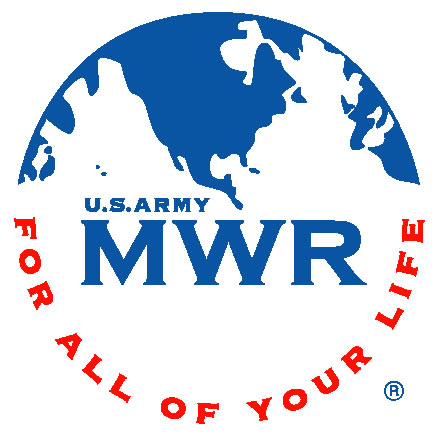 Fort Campbell, KY – Ride alongside your sweetheart for two hours and enjoy the beautiful outdoors. After your trail ride, get swept away on a hay ride that will take you and your Valentine to scenic Lake Taal, there you'll be greeted with a warm fire, fresh hot cocoa, and sweets for your sweet.
Register you and your honey for this romantic trail ride being offered on Saturday, February 11th and Sunday, February 12th. Ride leaves out at 1:00pm and returns at 4:30pm. «Read the rest of this article»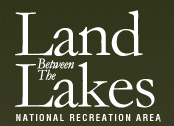 Golden Pond, KY – Land Between The Lakes (LBL) National Recreation Area is presenting Cross Creeks National Wildlife Refuge Tour on Saturday, February 11th, 2012, from 9:00am-12:00pm.
Cross Creeks National Wildlife Refuge, which is managed by the U.S. Fish & Wildlife Service in Stewart County, TN, provides one of the area's best wildlife viewing hotspots. «Read the rest of this article»