Clarksville, TN – Like many of you, I took Super Bowl Sunday as my chance to camp out in front of a TV with friends to watch the biggest sporting event of the year in America.
And while I nearly ate myself into a food coma (wings, dips, and tenderloin dominated our watch party menu), I still present to you my quick thoughts from Super Bowl XLVI. «Read the rest of this article»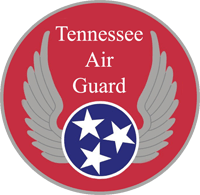 Nashville, TN – Maj. Gen. Max Haston, Tennessee's Adjutant General today announced that National Guard Bureau has released limited information on the future missions and force structure of Tennessee's Air National Guard.
All three flying wings in Tennessee will be affected by the changes that support the August 2011 Budget Control Act requiring the Department of Defense to find more than $487 billion in savings over the next 10 years. «Read the rest of this article»
Austin Peay Men's Basketball vs. Belmont
Monday, February 6th, 2012 | Tipoff: 7:00pm (CT)
Nashville, TN | Arena: Curb Event Center

Nashville, TN – The Austin Peay Governors travel to Nashville Tennessee to take on the Belmont Bruins at the Curb Event Center Monday night starting at 7:00pm.
The Govs will have to deal with the two-headed inside monster of 6-9 Mick Hedgepth and 6-10 Scott Saunders for Belmont. The latter scored 23 against the Governors in their first meeting, a 77-67 Bruins victory in Clarksville back in December.
«Read the rest of this article»
Clarksville, TN – The LEAP Organization is sponsoring the 7 Points Quest Scholarship Essay Contest which is for high school seniors designed to encourage and promote the 7 principles of Leadership, Enlightenment, Academic Achievement, Perseverance, Outreach, Responsibility, and Growth.
The LEAP Organization recognizes the importance of encouraging youth to be productive and responsible citizens, and is honored to provide resources to assist youth their quest to pursue higher learning opportunities. «Read the rest of this article»
Austin Peay Women's Basketball vs. Tennessee Tech
Monday, February 6th, 2012 | Tipoff: 7:00pm (CT)
Clarksville, TN | Arena: Dunn Center (7,257)

Clarksville, TN – Austin Peay hosts Tennessee Tech in this season's only meeting between the two rivals at 7:00pm, Monday at the Dunn Center. The contest will be the Lady Govs only game in a 12-day span, they return to the court after an 88-83 loss to UT Martin, Wednesday, and will not play again until a Monday, February 13th contest at Murray State.
Tennessee Tech will be playing the second game of a three-game road trip, winning a 62-50 decision at Jacksonville State, Saturday. It will be the 88th meeting between the two teams in a series that dates back to the 1970-71 season. The Golden Eagles have dominated the series 70-17 but the Lady Govs have been their equal since the 2000-01 season – the two teams splitting the 22 meetings in the new millennium.
«Read the rest of this article»
Clarksville, TN – We all know only two quarterbacks in Super Bowl history have won four of them and New England Patriot's Tom Brady would join Pittsburgh Steelers' Terry Bradshaw and San Francisco 49ers' Joe Montana in that exclusive club if they win Super Bowl XLVI over the New York Giants. (It can't be forgotten that defensive end Charles Haley is the only man to win five Super Bowls.)
But if the Patriots lose, Brady falls to 3-2 in Super Bowl games and join another not so wanting group of quarterbacks to lose at least two Super Bowls — Roger Staubach, John Elway and Fran Tarkenton, who both lost three, and the only man to lose four Super Bowls, Jim Kelly. «Read the rest of this article»
Event Founders Set Sights on Next 10 Years of Contributions

Manchester, TN – The organizers of Bonnaroo announced today that after careful analysis of the first 10 years of the festival, they have been able to donate more than $5 million to local, regional and national charities and organizations.
Festival partner Rick Farman further explained that as they prepare for the 2012 festival, Bonnaroo organizers have challenged themselves to significantly surpass that amount over the next 10 years with innovative new programs and upgrades to existing charitable outreach and philanthropic support through the Bonnaroo Works Fund (BWF), the festival's official charitable arm. «Read the rest of this article»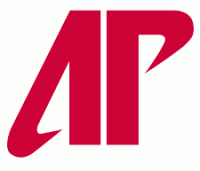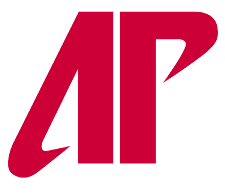 Clarksville, TN – Austin Peay State University's 28th Annual Candlelight Ball is just around the corner, and to help announce the event, two individuals were honored and recognized during a luncheon held Feb. 2.
The Wendell H. Gilbert Award and the Spirit Award were presented to two individuals for their outstanding achievement, contribution or recognition they have brought to Austin Peay. «Read the rest of this article»
Market Commentary by Scott J. Brown, Ph.D., Chief Economist
The economic data were mixed, but remained consistent with moderate growth in the near term. Consumer confidence fell in January. Motor vehicle sales picked up. Home prices were still falling in November. Construction spending improved in December (likely reflecting mild weather). The January Employment Report was stronger than expected, helped by mild weather. Nonfarm payrolls rose by 243,000 and the two previous months were revised a net 60,000 higher (note that payrolls fell by 2.689 million in January before seasonal adjustment).
The unemployment rate fell to 8.3%, from 8.5% in December and 9.1% a year ago, due largely to a drop in labor force participation. The employment/population ratio held steady at 58.5%, little changed over the last two years. The Household Survey results noted that 206,000 people were not able to work during the January survey period due to adverse weather, vs. a 425,000 average over the last five Januarys (this figure is not directly comparable to the payroll numbers, but it gives you an idea of the magnitude of the weather impact). «Read the rest of this article»
Nashville, TN – Homemade Valentine's Day treats are the sweetest way to say "I love you" to everyone special in your life. February 14th is a wonderful time to share some warmth with a sweetheart, child or friend.
"There are so many ways to show love and appreciation, but baking something special always seems to be the perfect choice," said Martha White® baking expert Linda Carman. "When we think of indulgent treats, chocolate is usually at the top of the list. Even those who are not obsessed with it usually find room to indulge in chocolate."
«Read the rest of this article»