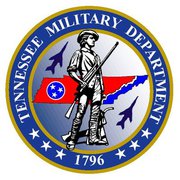 Nashville, TN – Maj. Gen. Max Haston, Tennessee's Adjutant General, states that a Middle Tennessee Employment Assistance Workshop will be held February 14th-16th for National Guard members, Reservists, and all veterans. It is also for spouses and it is completely free to participants.
The workshop will take place at the National Guard's 118th Air Wing Headquarters in Nashville, 240 Knapp Boulevard, Building 801.
This will mark the 19th such workshop for veterans held across Tennessee. Officials are enthusiastic about what they've been able to do for Guard members, reservists, veterans and spouses over the past year.
Susan E. Kyle, Tennessee training director for the national Employer Support for the Guard and Reserve (ESGR) committee, says her work "is more rewarding than anything I've ever done."
"We interface with these veterans for more than two full days," she said. "To observe them open up and see a 'light come on' when they realize they have skills they've never even thought about, gives me goose bumps every time."
The program focuses on analyzing skills veterans have gained through the military, teaching effective job search strategies, writing resumes/cover letters, and mock interviews. It is not limited to those unemployed, but to those who might feel underemployed.
"Employers like to hire veterans because they bring to the job a work ethic that most others don't possess," explained John Alexander, Veterans Employment Representative with the Tennessee State Department of Labor and Workforce Development. "They show up on time, they understand what's expected of them, and they don't wait around to be told every single thing. Their entry-level Military Basic Training alone puts them well ahead of almost everyone else."
Seats are limited so it will be first come, first served. Persons are strongly urged to pre-register if they attend. Contact Joe Thomas at 615.313.0752, or email joseph.c.thomas2@us.army.mil.