Written by Sgt. Richard Daniels Jr.
1st Brigade Combat Team, 101st Airborne Division (AA) Public Affairs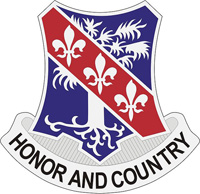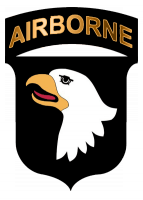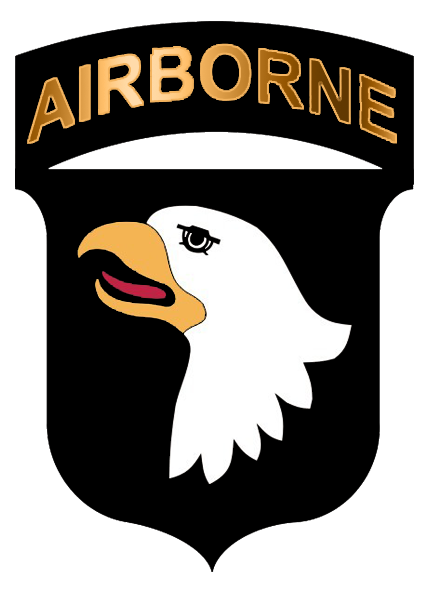 Fort Campbell, KY – Damaged nearly beyond repair, they work quickly to bring the vehicle right side up knowing one day bullets will accompany their struggles.
The reintroduction of recovering vehicles in the midst of battle is still a ways away for the Taskmaster mechanics, but their training started here at the ranges January 31st.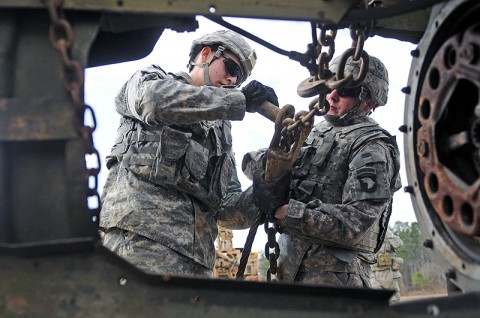 Using strong yet sturdy vehicles, the mechanics of 426th Brigade Support Battalion, 1st Brigade Combat Team, 101st Airborne Division, practiced its muscle memory on procedures to rescue incapacitated vehicles.
"What we are doing out here today is we are practicing recovering vehicles that could possibly be rolled over and hookups," Sgt. James Kendall, a recovery operator with Company B, 426th BSB.
"The reason why this is important is because we go on every convoy trip there is in country," said Kendall. "At any time, any vehicle can get 'broken.' Any vehicle can break down so we have to recover it."
Obstacles such as improvised explosive devices, rocket-propelled grenades, homemade explosives and more are constant threats soldiers face in the war zone. With just as deadly repercussions, terrain such as mountainous regions in the battle zones claims their share of vehicles.
"We train to recover vehicles in a combat aspect whether blown up or disabled there or they just break down," said Spc. Joshua Coffman, a Company B, 426th BSB mechanic. "We got to train for everything."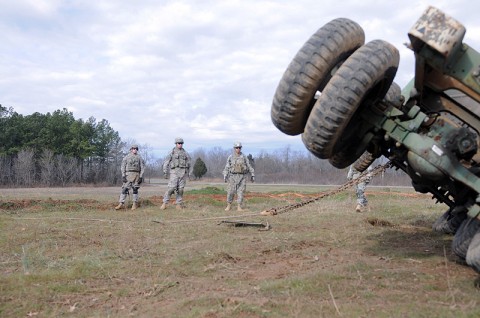 Utilizing and familiarizing themselves with a M984 Heavy Expanded Mobility Tactical Truck wrecker – a recovery vehicle that uses a lift-to-tow system able to recover disabled vehicles in two to three minutes – they grab chains, hooks and other tools to rig up the rolled vehicle.
The two-man crew, 8×8 wrecker can hold up to 10,000 pounds and provides heavy wheeled and crane recovery, tow and maintenance lift assistance to 10-ton and lighter tactical wheeled vehicles.
Coffman explained they have been simulating rollovers on a vehicle. The more experienced soldiers roll the old, dilapidated truck on its side then train the newer soldiers on the proper procedures to return it upright.
"They need to learn the safest, most effective and quickest way possible to recover this vehicle and get out of the kill zone," said Coffman. "So we can continue on with our mission."
Thinking back to his previous deployment Coffman said, "This was a daily occurrence."
Relentless, the enemy can lay a constant barrage onto their convoys. The longer the mechanics fiddle with recovering a vehicle, the higher the risk for not only them but their comrades. Precision and speed become vital allies while inexperience remains their enemy. In response, Kendall trains his soldiers, including four new operators, hard and to standard.
"Time is very much of an essence because we can be in a firefight, we don't have a whole lot of time so we practice here," explained Kendall. "Become quick here, we'll be quick there."