APSU Sports: Austin Peay Women's Softball

Woodstock, GA – Austin Peay State University's softball only managed to score a single run Sunday in the final day of the Kennesaw State Classic, as the Lady Govs dropped two games by the scores of 8-1 to Southern Illinois and 9-0 to host Kennesaw State.
In the opener, Austin Peay (1-3) fell behind 1-0 in the second inning, as SIU Carbondale took advantage of two walks by Lady Govs starter Taylor Mills, with Kelsea Ashton singling in Jayna Spivey.
«Read the rest of this article»
Washington, D.C. – The Internal Revenue Service reminds taxpayers to keep in mind that many variables can affect the speed of a tax refund. Using e-file with direct deposit remains the fastest option for taxpayers.
Following technology improvements, the IRS will issue refunds to more taxpayers in as few as 10 days this year for those who e-file and select direct deposit. Overall, the IRS issues the vast majority (more than 9 out of 10) of all refunds — whether filed electronically or on paper — in 21 days or less.
http://www.youtube.com/watch?v=jNlmQZ_mXko
«Read the rest of this article»
APSU Sports: Austin Peay Men's Tennis

Clarksville, TN – A slow start in doubles cost Austin Peay State University men's tennis team a 4-3 decision to Alabama-Birmingham, Sunday, at the Governors Tennis Center.
The Blazers swept the doubles competition, split the singles matches and ultimately took home a win.
«Read the rest of this article»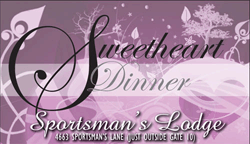 Fort Campbell, KY – On February 14th, the Sportsman's Lodge will be doing a Valentine's Day "Sweetheart Dinner". So bring your loved one out for a nice dinner for two.
The "Sweetheart Dinner" will be from 4:30pm until 8:00pm. This event is for adults only with a romantic setting. «Read the rest of this article»
Austin Peay Women's Basketball at Murray State
Monday, February 13th, 2012 | Tipoff: 7:00pm (CT)
Murray, KY | Arena: CFSB Center (7,800)

Clarksville, TN – Austin Peay begins a regular-season closing stretch of four games in 12 days when it travels to Murray State for a 7:00pm, Monday, contest. The Lady Govs won this season's first meeting between the two teams, 71-63, January 7th. However, the two teams have gone in dramatically different directions since that meeting.
The Lady Govs will bring an eight-game losing streak into the contest and return to action following a six-day break after its 68-65 loss to Tennessee Tech, last Monday. Murray State has won seven of its 11 games since the first meeting and has won the first two games of its current four-game homestand.
«Read the rest of this article»
Clarksville, TN – For much of his life, Marc Gasol has seemingly lived in the shadows.
Already growing up in the shadow of his older Pau Gasol, who starred for Spanish basketball powerhouse Barcelona, Marc continued to remain the forgotten Gasol when Pau was taken in the 2001 NBA Draft and shipped to the Memphis Grizzlies.
After the Gasol family made the move to Memphis to stay close to Pau, Marc continued to search for his own basketball glory.
«Read the rest of this article»
Market Commentary by Scott J. Brown, Ph.D., Chief Economist
Global equity markets rallied on progress on a Greek bailout package, but reacted negatively as Greece stumbled as it approached the finish line. In the U.S., investors began to question whether the stock market rally has gone too fast in 2012.
The economic calendar was thin. Consumer credit rose sharply in December, following a strong gain in November, apparently reflecting the improvement in motor vehicle sales. The trade deficit was narrower than expected in December (implying, all else equal, a small upward revision to the 4Q11 GDP growth estimate).
Five big banks reached a foreclosure settlement with the attorneys general of 49 states and the Obama administration, which will provide mortgage adjustments for about 10% of those underwater on their mortgages and distribute checks of around $2000 to about 750,000 who were foreclosed upon through faulty or fraudulent practices. The settlement should help the housing sector to some extent, but is not expected to lead to a sharp recovery. «Read the rest of this article»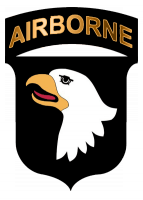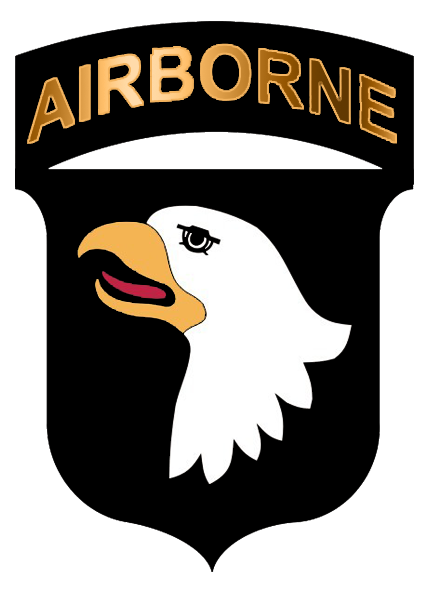 Fort Campbell, KY – Yesterday Fort Campbell welcomed 285 soldiers from the 159th Combat Aviation Brigade home from a year long deployment to Southern Afghanistan. The 159th Combat Aviation Brigade is one of the last major elements of the 101st Airborne Division still deployed in Afghanistan.
The suddenly cold weather was a topic on everyone's minds as they waited for the airplane to arrive. Heavy coats and loves were scattered about the families as they waited for the time to head outside to see the plane bearing their loved ones home touchdown.
«Read the rest of this article»
Woman arrested for 10 Counts of Contributing to Delinquency

Clarksville, TN – On February 11th, 2012, around 10:00pm, Clarksville Police officers responded to a call in the area of Buchanon Drive in reference to illegal parking.
The investigation lead officers to 1420 Buchanon Drive, where contact was made with the homeowner Stacy Renee Martin. Officers also found approximately 30 other people inside of the residence.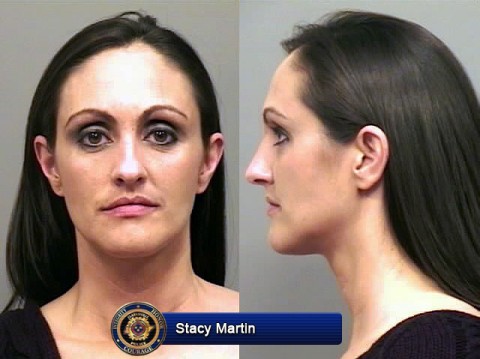 «Read the rest of this article»
Opens in Temporary Location February 22nd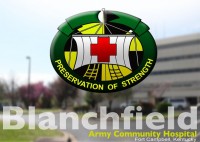 Fort Campbell, KY – The Blanchfield Army Community Hospital (BACH) Women's Health Clinic, also known as the OB/GYN Clinic, stops clinical services temporarily from February 16th-21st while the clinic moves to a temporary location.
The impact on patients should be minimal, as these dates fall on a holiday weekend when BACH outpatient services will already be running on a condensed schedule Friday, February 17th during a day of no scheduled activity (DONSA) and closed Monday February 20th in honor of Washington's Birthday, a federal holiday. «Read the rest of this article»