APSU Sports: Austin Peay Men's Baseball

Clarksville, TN – Third baseman Greg Bachman had six RBI in the first four innings and Austin Peay State University's baseball team posted a 9-6 victory against Illinois State in opening day action, Friday, at Raymond C. Hand Park.
Bachman was responsible for six of Austin Peay's (1-0) first seven runs in the contest. He opened the scoring with a three-run first-inning home run off the scoreboard in left. One inning later, he added a two-run single up the middle, giving the Govs a 6-1 lead. However it was his run-scoring double in the fourth that provided the eventual game-winning run and was his final hit of a 3-for-5 opening-day effort.
«Read the rest of this article»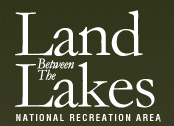 Golden Pond, KY – While the Fenton Boat Launch Area is closed, Land Between The Lakes (LBL) National Recreation Area encourages boaters to substitute Sugar Bay Backcountry Area north of Fenton and Redd Hollow Backcountry Area south of Fenton for boat launching.
There are currently 10 boat ramps on LBL that provide public access to Kentucky Lake–three in Tennessee and seven in Kentucky.  Sugar Bay and Redd Hollow are the closest alternative ramps to Fenton. «Read the rest of this article»
Austin Peay Men's Basketball vs. Youngstown State
February 18th, 2012 | Tipoff: 7:30pm
Dave Aaron Arena | Clarksville, TN

Clarksville, TN – Austin Peay hopes a late-season break from Ohio Valley Conference action can help get the Govs back on track as Youngstown State comes to town, 7:30pm, Saturday for the Sears BracketBusters contest.
The Govs are amidst a five-game losing streak after dropping an unseemly 52-48 decision, Wednesday. After permitting more than 70 points in five straight games, the Govs encountered other issues against Morehead State.
«Read the rest of this article»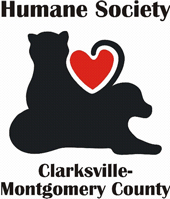 Clarksville, TN – Time is getting short!  If you or someone you know is in the market to adopt a large dog, please visit Montgomery County Animal Control (MCAC) by the end of February.
Because for the month of February only (and in conjunction with the World Spay Day 2012 initiative), the Humane Society of Clarksville-Montgomery County will sponsor the spay or neuter surgery for any large dog (45+ pounds) adopted from MCAC. «Read the rest of this article»
Austin Peay Women's Softball vs. Jackson State
February 19th-20th | Sunday: 2:00pm | Monday: 3:00pm
Jackson, MS | Jackson State Softball Stadium

Clarksville, TN – With an almost 100 percent chance of rain forecasted in Jackson, MS, area on Saturday, Austin Peay State University's softball three-game series at Jackson State University — originally scheduled for Saturday and Sunday — will be postponed a day and now will be played as a Sunday-Monday series.
Start times also will change, with the Sunday doubleheader now starting at 2:00pm, and the Monday single game beginning at 3:00pm.
«Read the rest of this article»

Clarksville, TN – On February 17th, 2012, around 4:45am, a 2008 Nissan Maxima, driven by Dylan Duncan was traveling west in the left lane on Tiny Town Road and lost control the vehicle for an unknown reason.
The car then went off the right side of the roadway, over a curb, continued on the grass until the vehicle collided with a tree causing the vehicle to rotate and eject the driver.
«Read the rest of this article»
Agencies Strengthen Procedures to Clear Crashes Quickly

Nashville, TN – Tennessee Department of Transportation (TDOT) Commissioner John Schroer joined Tennessee Department of Safety & Homeland Security (TDOSHS) Commissioner Bill Gibbons today to sign a new agreement between the two agencies regarding the quick clearance of highway incidents.
The goal of the agreement is to ensure public safety and restore Tennessee roadways to full capacity as soon as possible following highway incidents. «Read the rest of this article»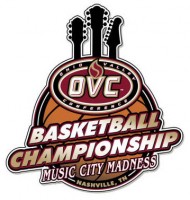 Clarksville, TN – With the Ohio Valley Conference Basketball Tournament coming up, February 29th – March 3rd, at Nashville's Municipal Auditorium, the APSU Alumni office has special perks lined up for Govs and Lady Govs fans.
It all starts prior to the first game of the men and women's tournament as the APSU Alumni Relations Office will host a Pre-Game Pep Rally at Municipal Auditorium in Room M-27. The pep rally, which is free and open to all Austin Peay fans, will offer complimentary refreshments. «Read the rest of this article»
Montgomery County Election Commission Reminds Voters to Present Photo ID at the Polls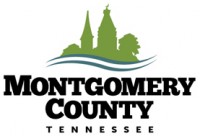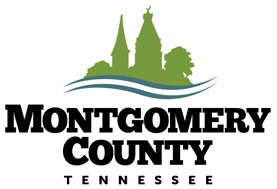 Montgomery County, TN – Early voting began on Wednesday, February 15th, giving registered voters the opportunity to cast ballots for the March 6th Presidential Preference Primary. This is the first statewide election in which voters are required to show photo identification prior to casting their ballots.
Montgomery County Administrator of Elections Vickie Koelman is encouraging voters to take advantage of early voting. «Read the rest of this article»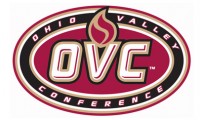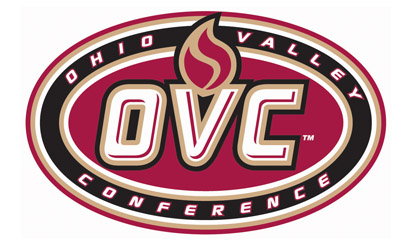 Brentwood, TN – The Ohio Valley Conference will begin divisional play for men and women's basketball beginning with the 2012-13 season, with Austin Peay a part of the league's new West Division.
That was announced Thursday by the conference office.
The addition of Belmont, July 1st, will give the OVC 12 member institutions, the largest Conference membership since the league's inception in 1948 (the OVC is currently the nation's eighth-oldest Division I conference). «Read the rest of this article»