APSU Sports: Austin Peay Men's Basketball

Clarksville, TN – On paper, Saturday's Sears BracketBusters matchup between the Austin Peay Governors and Youngstown State Penguins wasn't supposed to mean much.
Try telling that to TyShwan Edmondson.
Coming off the bench for a second straight game, Edmondson bounced back for one of his better performances of the season, scoring 23 points as the Govs hung on for a 71-68 victory in the Dunn Center.
«Read the rest of this article»
APSU Sports: Austin Peay Women's Basketball

Clarksville, TN – Entering Saturday night's game against Morehead State, Lady Govs head coach Carrie Daniels knew she would need to receive special performances from some of her players to capture a victory.
Luckily for Daniels, she didn't received just one career performance. She received two.
Leslie Martinez scored a career-high 20 points and reserve Shira Buley added eight points of her career-high 10 points in overtime as the suddenly-hot Lady Govs grabbed an 88-81 victory over Morehead State.
«Read the rest of this article»
APSU Sports: Austin Peay Men's Baseball

Clarksville, TN – Clarksville native Reed Harper received a rough welcome from his teammates at home plate after his walk-off home run helped the Govs complete a doubleheader sweep of Illinois State, Saturday.
Austin Peay won the opener 2-0 before winning the night cap in come-from-behind fashion, 3-2, at Raymond C. Hand Park.
«Read the rest of this article»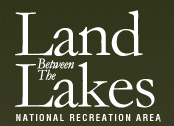 Golden Pond, KY – The application period for the spring turkey-hunting season at Land Between The Lakes (LBL) is drawing to a close.  The deadline for hunters to apply online for a quota permit is February 29th, 2012. Hunters will be selected for the available quota permits by computer drawing.
Three quota hunts in both Kentucky and Tennessee during the first portion of the season require a prior application.  In Kentucky, quota hunts include a two-day youth hunt for hunters (under age 16 on the Kentucky portion of LBL) March 31st-April 1st, a two-day hunt April 5th-6th, and a two-day hunt April 14th-15th. «Read the rest of this article»
Clarksville, TN – I can understand why people would think an 82-9 shellacking is a boring game.
You'd think there's really no action in a game like that and nothing positive could be gained one way or another.
Well, you'd be wrong. «Read the rest of this article»
Dover, TN – The Life and Diary of Nannie Haskins, a film and presentation by Dr. Ellen Kanervo and Sarah Kanervo, will be presented on March 29th, 2012 at 6:00pm at the Stewart County Visitor Center.
Sixteen-year-old Nannie Haskins lived in Clarksville and kept a diary account of life during the Civil War. Her story has been revived, thanks to a locally-produced film, written and produced by the Kanervos. Dr. Kanervo is professor emeritus of Communications at Austin Peay State University. The film features footage of historic sites and homes near Clarksville, Tennessee. «Read the rest of this article»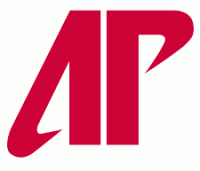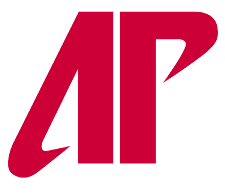 Clarksville, TN – Three prominent Clarksville automobile dealers, who have been strong supporters of Austin Peay State University athletics for decades, will be inducted into the Red Coat Society, Saturday.
Don Jenkins, owner of Jenkins and Wynne Ford Lincoln Honda ; Gary Mathews, owner of Gary Mathews Automotive Group, and James Corlew, owner of James Corlew Chevrolet Cadillac, will be recognized Saturday during halftime of the Governors' Sears BracketBusters contest with Youngstown State. A reception also will take place 4:00pm, in the second level Governors Club Room. The trio will be honored with a red coat. «Read the rest of this article»
"BWC 5 Act" advances and Motorcycle safety study bill set for House floor vote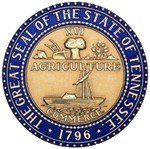 Nashville, TN – This is the next in a series of updates regarding legislation filed by Tennessee State Representative Joe Pitts (D-Clarksville) for the second session of the 107th General Assembly.
I have recently been receiving thousands of e-mails from constituents and others signing online petitions for various issues.  I am receiving the e-mails but cannot respond to you due to security issues within our system.
If you want to discuss a bill or your thoughts on any legislation currently before us, please email me directly at   If you or someone you know wants to receive weekly updates, please also email or contact me directly.  I apologize for any confusion this situation may cause. «Read the rest of this article»
APSU Sports: Austin Peay Men's Tennis

Clarksville, TN – Austin Peay State University men's tennis team won four singles matches to pick up a 4-3 win at Southern Illinois, Friday.
The clincher came from freshman Aleksas Tverijonas at No. 5 singles. Tverijonas battled through a first-set tiebreaker and never lost his momentum, winning the deciding set 6-2. Another freshman came up big as well, with Dimitar Ristovski winning in three sets at No. 3 singles.
«Read the rest of this article»
Deal is next step toward holding classes later this year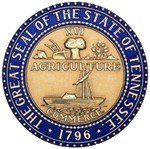 Clarksville, TN – Members of the Montgomery County legislative delegation announced Friday that Nashville State Community College has formally acquired the former Saturn dealership on Wilma Rudolph Boulevard for its satellite campus.
"I am pleased with the news regarding transfer of ownership of this building to Nashville State Community College," State Representative Joe Pitts said. "This is another step toward the reality of having this fine institution in the Clarksville higher education community." «Read the rest of this article»