Austin Peay Men's Baseball at Memphis Tigers
Wednesday, February 22nd, 2012 | First Pitch: 4:00pm
Memphis, TN | Stadium: FedEx Park (2,000)

Clarksville, TN – Austin Peay Baseball begins a four-game road trip when it visits Memphis for a 4:00pm, Wednesday contest at FedEx Field. The Governors will look to bounce back following a disappointing 10-1 loss to Illinois State, Sunday, that was the only blemish on a 3-1 start to their season.
Memphis will seek a measure of revenge against the Ohio Valley Conference after dropping 2-of-3 to OVC member SIU Edwardsville, last weekend. Austin Peay will turn to junior right-hander Casey Delgado, just four days after his previous start. Memphis will turn to junior left-hander Michael Wills, who made a relief appearance last weekend, in an attempt to stymie the Govs.
Austin Peay won the first three games of the 2012 season against Illinois State, before dropping the series finale, Sunday. Junior shortstop Reed Harper was named the OVC "Player of the Week" after batting .600 (9-15) in the series, including a walk-off home run in Game 3.
Senior third baseman Greg Bachman had 4 hits, 2 home runs and 7 RBI in the series, including 6 RBI in the series opener. Senior center fielder Michael Blanchard had 4 hits in the series, including a double and a triple in Game 2.Sophomore left fielder Cody Hudson had a two-run home run in Game 1.
On the mound starters Casey Delgado (Game 1) and Zach Toney (Game 2) each notched wins in their opening outings. Game 3 starter Ryan Quick struck out six over 6 innings but did not factor into the decision. Closer Tyler Rogers recorded saves in each of his first two chances, striking out 3 in 2.0 innings.
Austin Peay was picked to finish first in the OVC's preseason poll. Four Governors were selected to the league's preseason team – senior outfielder Michael Blanchard, senior starting pitcher Zach Toney, junior shortstop Reed Harper and sophomore second baseman Jordan Hankins. Austin Peay returns 7 of its 8 defensive starters from last season.
About the Memphis Tigers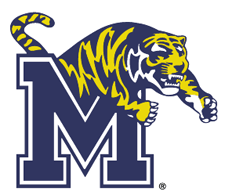 Memphis was picked to finish 7th in the Conference USA preseason poll • Senior third baseman Colin Wilson was named to the league's preseason team • Memphis' offense opened the campaign winning one game of a three-game series against SIU Edwardsville. The Tigers hit .306 as a team with 20 runs scored but stranded 27 runners in the series, including 11 in a 10-7 Sunday loss.
Senior left fielder Adam McClain hit .636 (7-11) in the series to pace Memphis. Sophomore center fielder Derrick Thomas had 3 doubles and a home run among his six hits. Tigers hitters racked up 17 walks (5.7 pg) in the series. Junior starter Dan Langield picked up Memphis' lone victory on the mound, tossing 7 scoreless innings and striking out 7. Tigers pitchers permitted only 9 walks (3.0 BB/9) in the series but surrendered 27 hits in 27 innings.
Harper Nabs OVC Season-Opening Weekly Honor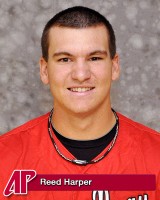 Junior shortstop Reed Harper opened the season batting .600 (9-15) with four runs scored, a double, home run and four RBI to earn the OVC's Player of the Week honor, February 20th. His biggest hit on opening weekend came in Game 3 of the series as he drove a walk-off home run to cap a 3-2 come-from-behind victory.
Earlier in the contest he drove in the game-tying run with an RBI single in the third inning. Harper opened the season with a 4-for-5 effort, Friday. In 16 total plate appearances he but the ball in play 15 times.
Govs at Raymond C. Hand Park
Since the 2000 season, Austin Peay has made the most of Raymond C. Hand Park's friendly confines, posting a 227-131 (.634) record at home. The 2011 season's 17-10 record was Austin Peay's 10th consecutive winning home season and 29th winning campaign in 42 seasons at RCHP.
Govs In Hostile Territory
The Govs have not fared as well as the visitor since 2000, winning just 44.3 percent (129-162 record) of the time in true road contests. Austin Peay has just five .500-or-better road campaigns in the last 11 seasons.
Four of their OVC Championships (2004, 05, 07 and 2011) came in years with .500-or-better road records. The Govs other championship (2003) came when they posted a  9-10-1 record on the road.
Sophomore Slump?
Austin Peay's batting order will feature four sophomores that saw varying levels of success last season. The question for the quartet entering the 2012 season will be can they avoid a sophomore slump? Second baseman Jordan Hankins enjoyed the most success of the group and was named to the Preseason All-OVC squad this season.
In addition to Hankins the other sophomores penciled into the starting lineup are right fielder Rolando Gautier and  the catching duo of Matt Wollenzin and P.J. Torres.
New Look Rotation
One season after deploying the only left-handed starting trio in Division I, Austin Peay will retool its starting pitching rotation. Starting southpaws Jack Snodgrass and Jeremy Dobbs were selected in Major League Baseball's First-Year Player Draft last summer, leaving only lefty Zach Toney from last season's rotation.
Toney will move into the No. 2 role on opening weekend and will be surrounded by right-handed newcomers Casey Delgado and Ryan Quick, who each had successful junior college careers.
Red Submarine-R
Another big hole in the pitching corps developed when closer Ryne Harper also was selected in the MLB draft last season. However, the Govs found a very capable replacement with junior transfer Tyler Rogers.
The first thing teams will notice is Rogers throws with a submarine motion – àl a former Royals reliever Dan Quisenberry. However, he was successful as a junior college closer finishing last season with 13 saves, the third most among junior college hurlers.
Govs Picked To Win OVC In Preseason Poll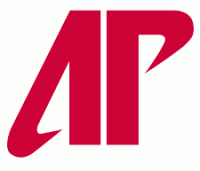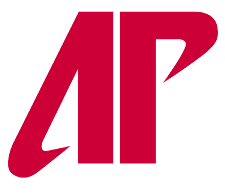 Austin Peay was picked to win the 2012 Ohio Valley Conference race in a poll of the league's baseball coaches. The Govs, who won both the regular season and tournament titles in 2011, received 79 points and seven of the nine possible first-place votes.
Austin Peay was followed closely by Jacksonville State (73 points, 1 first-place vote) and Tennessee Tech (63 points, 2 first-place votes).
OVC Adopts 3-Day, 3-Game Format In 2012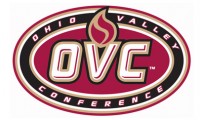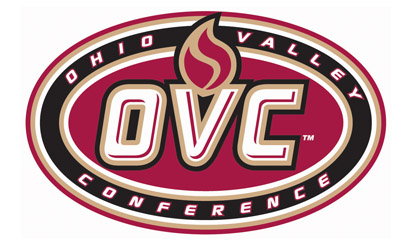 In February 2011, the OVC Board of Presidents unanimously approved a change to the league's regular-season format in baseball. Last season, OVC weekends involved playing three games over two days – a Saturday doubleheader (a nine-inning game followed by a seven-inning contest) and a single nine-inning game, Sunday.
Beginning in 2012, the schedule will be three games over three days with one nine-inning contest each day. The revamped format also will require Friday openers to begin between 3:00pm and 6:00pm local time.