Austin Peay Men's Basketball at UT Martin
Thursday, February 23rd, 2012 | Tipoff: 5:30pm (CT)
Martin, TN | Arena: Elam Center (4,800)

Clarksville, TN – Austin Peay enters the final weekend in a position it never saw coming.
In fact, the Governors need a win this weekend–or an Eastern Illinois loss–to assure its 28th straight appearance in the Ohio Valley Conference tournament. The last time the Govs failed to appear in an OVC tourney? George Orwell's favorite year…1984.
The Governors were picked to finish first in the OVC, but after losing center John Fraley in the season's first game with a concussion for nine straight games, they never seemed to recover.
They were forced to play a certain way early in season without Fraley–and even though they competed in most games, they still opened 0-9 as the opposition concentrated on shutting down the Govs perimeter attack.
When Fraley returned, the Govs struggled adjusting their game. Inside-out became the focus. Fraley and Melvin Baker flourished inside, but the Governors perimeter attack never stabilized itself. Only twice in OVC play have the Govs converted more than five three pointers in a game as APSU is shooting just 32.4 percent from three point range during conference play.
The good news is it seems senior guard TyShwan Edmondson appears to have righted his ship. After two scoreless performances, he came off the bench in the APSU's two most recent games to tally double figures, including a 23-point effort against Youngstown State that included five three pointers.
The Govs also proved dominant on the glass–after being down 13 rebounds early in the game, APSU finished the contest with a 51-32 rebound advantage against the Penguins.
The Governors will be facing a UT Martin team that enters the contest still seeking its first OVC win this season. The Skyhawks know they more than provided a threat to the Govs the first time around before APSU pulled away with a game-ending 19-3 run to claim a 92-73 decision back in late January.
What You Should Know
The Series: This is the 91st meeting between the two Ohio Valley Conference foes, Austin Peay and UT Martin, with the Govs holding a decisive 66-24 advantage. The Governors have won the last five contests, including a 92-73 victory, January 28th, that saw the Govs end the game on a 19-3 run. John Fraley had 23 points for the Govs while TyShwan Edmondson added 22. Mike Liabo led UTM with 18 points.
Deeper Meanings
What A Win Would Mean: The Govs would gain their second straight win and improved to 11-19 overall for the 2011-12 season..,the Govs would snap a four-game OVC losing streak…the Govs would improve to 7-8 in the OVC…it would make the Govs 4-12 on the road in 2011-12…they would improve to 3-5 on the road in OVC play…it would be their second win in February…the Govs would improve to 67-24 in the series…they would extend their winning streak in the series to six games…it would make Dave Loos 30-1 all-time against UT Martin…it would improve Loos to 6-0 all-time against UTM coach Jason James…it would be Loos' 444th career coaching victory and his 362nd APSU win.
What A Loss Would Mean: The Govs would fall to 10-20, their first 20-loss season since the 1992-93 season…it would drop them to 6-9 in the OVC, assuring the Govs their first losing OVC season since the 1992-93 season…it would snap a five-game winning streak in the series…it would be the Govs' 13th road loss…it would be Dave Loos' first loss to Jason James…it would be head coach Dave Loos' 365th career loss and 310th Austin Peay defeat.
New OVC Slate Announced
One week after announcing plans for divisional play for men and women's basketball beginning in 2012-13, the OVC has released its basketball schedules for next season. The schedules feature 16 games with each team playing divisional foes twice during the season (home and away) and playing teams in the opposite division once a season.
When creating the schedule it was a priority to play as many games as possible after January 1st; the final schedules feature only a handful of late December games. Men's games will continue to be played on Thursday and Saturday while for the second straight year women's games will be played on Saturday and Monday.
The 2013-14 schedules will mirror these schedules, meaning if a team played the 2012-13 game at a Conference opponent, that team will host that same opponent in 2013-14.
Off Bench vs. Starting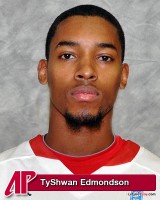 Senior guard TyShwan Edmondson came off the bench in both games last week, averaging 19.0 ppg, including last Saturday's 23-point outing vs. Youngstown State. In seven games off the bench this season, Edmondson is averaging 19 points, shooting .490 from the floor while converting 24-of-53 (45.3 percent) three-pointers.
In 22 starts in 2011-12, he is averaging 10.2 ppg and shooting .359 from the floor while making 28-of-96 (.292) from three.
Free Throw Perfection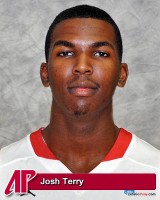 When Josh Terry went 10-for-10 at the free-throw line against Youngstown State, it was APSU's best free-throw shooting performance since Drake Reed went 10-for-10 against Eastern Kentucky, January 5th, 2009.
It also tied EIU's Joey Miller for the best free throw shooting performance this season in the OVC.
On The Rebound
Midway through the first half against Youngstown State, Austin Peay found itself down by 13 rebounds to the Penguins. The Govs ended up out-rebounding YSU by a 51-32 margin. Those 51 rebounds were a single game best by the Govs this season and it was the most by an OVC team against a Division I opponent and the third most against any team this season.
Three-Point High
Not only was Youngstown State's 29 three-point attempts the most by a Govs' opponent this season, Austin Peay's 22 attempts also represented a season high.
Five Alive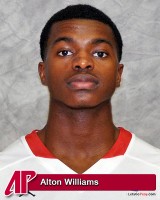 TyShwan Edmondson's five made three-pointers against Youngstown State tied the Govs single-game high for the season.
Edmondson had five against Belmont, December 21st, before Alton Williams matched that number versus Murray State, February 11th.
Drought Ends
Senior guard TyShwan Edmondson, the Govs leading scorer for much of the year, snapped a two-game scoreless drought against Morehead State. Coming off the bench, he tallied 15 points, including a pair of three pointers in 26 minutes. He again came off the bench against Youngstown State to score 23 points, including five three pointers. It was his seventh 20-point game this season and 18th of his two-season career.
Three Doors Down
The Govs' three point victory (60-57) against Youngstown State was the 31st time in coach Dave Loss' career where his team won by that margin – the most victories by any point total. His record in three-point games is now 31-23.
Board Game
Senior forward Melvin Baker tied his career high in rebounds with 13, first set against Belmont, December 21st
In addition, junior guard Jerome Clyburn set a single-game high for rebounds with six.
Lineup Change
For a second straight game, Saturday, Austin Peay started freshman Herdie Lawrence and walk-on sophomore Alton Williams at the guard spots to go with the frontline of Melvin Baker, John Fraley and Josh Terry.
It was 10th different starting lineup utilized by the Govs this season.
Next Game
Austin Peay Governors vs. Southeast Missouri Redhawks
Saturday, February 25th | Tipoff: 7:30pm
Senior Night as Redhawks come to town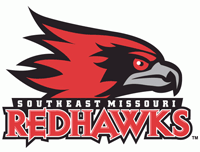 Austin Peay will conclude its regular season, 7:30pm, Saturday by playing host to Southeast Missouri. The Redhawks entered the weekend in third place in the OVC race at 9-5. However, they come into the week off consecutive losses to Murray State and McNeese State.
The front court duo of forwards Tyler Stone 14.3 ppg) and Leon Powell (11.0 ppg) gave the Govs problems in Cape. Meanwhile, guard Marland Smith is at 12.1 ppg, including shooting 41.3 percent from three-point range. Sharpshooter Nick Niemczyk (9.3 ppg) didn't play in the first meeting.