Written by Spc. Michael Vanpool
101st Sustainment Brigade, 101st Airborne Division (AA) Public Affairs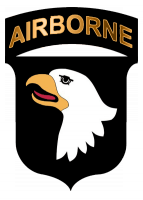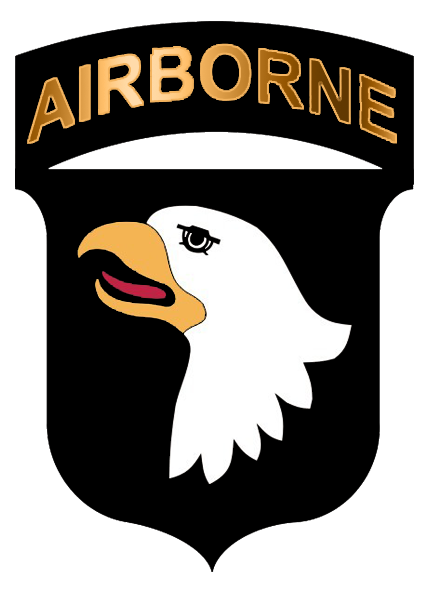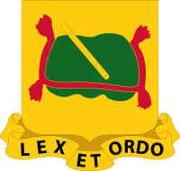 Fort Campbell, KY – The military police patrols here prepare themselves to respond to a wide array of calls. In case they come across a distressed child, they're outfitting their squad cars and SUVs with handmade blankets.
"Operation Linus" is a partnership between the 716th Military Police Battalion, 101st Sustainment Brigade, and the Clarksville chapter of Project Linus to provide blankets to kids in a devastating situation.
"The idea of Project Linus is that they give blankets to traumatized children," said Capt. Diana Benton, the provisional executive officer for the 716th MP Battalion. "When you think about it, any child that was at the scene of a crime, whether it's a natural disaster or some kind of crisis, might be in a situation where they're needy, upset, or maybe even a medical issue with hospitalization."
The mission came down from the 16th MP Brigade at Fort Bragg, NC. The commander wanted each battalion, spread across posts in the Eastern U.S. to look into Project Linus because he wanted blankets in each of the patrol cars, Benton said.
Benton started out the operation here by meeting with the local Clarksville chapter of Project Linus at one of their monthly meetings to explain what the battalion was doing and how it would help them out.
"When I contacted them, they were pretty excited because they never thought about the law enforcement side of things," she said, "but since we come into contact with the public a lot, they were excited to help us help kids out."
Project Linus is a national organization, with nearly 400 chapters, that has delivered more than four million blankets to children for security and comfort.
"I can see the benefit of the blanket because now, you literally get to wrap it around them and they get warmth," said Sgt. Maj. Jason Mosher, the sergeant major for the Directorate of Emergency Services, here. He pointed out that a fire usually happens in the middle of the night.
"They're cold. They're scared. There's a lot of factors going through the child's mind that are very normal," he said, "and so you wrap them in this blanket."
After a fire, a family will be constantly on the move making sure they have a place to sleep, food to eat and clothes to wear. The security of a kid's blanket can be lost in the hustle of things, but provides a powerful sense of security.
"You have a child who's very distraught, and they just lost everything," Mosher said. "You don't know if that kid had a favorite stuffed animal, but now they will latch onto that stuffed animal and they're one step closer to normal. That's where things like that really kick in."
Fifteen blankets were donated at first to keep in the patrol vehicles just in case. The patrols know that there is a blanket if they are responding to an incident with a child.
Spc. Ignacio Rivera, an assistant patrol supervisor with the 551 Military Police Company, 716th MP Battalion, recalled a call he received with a traumatized child.
"The kid wouldn't talk to anyone except for me because I could relate my own experiences with him," Rivera said. "Having a lasting impression of him with not only words, but with something to give him that would be really good for him later on."
While the patrol keep the blankets in their vehicles, the battalion is also aiming to pay it forward and help out Project Linus. The battalion Family Readiness Group is looking into sewing blankets themselves.
"This is an opportunity for us to receive and give as well," Benton said. "A lot of military families are moving around a lot and it's hard for them to set down roots in a community very quickly. So it's another way for our families and our battalion to have a connection to the community.
"What I would hope is that people in the battalion can participate in Project Linus, as well as our patrols give out those blankets to kids, because then it's benefiting many, many people."