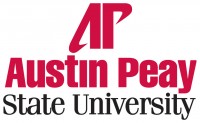 Clarksville, TN – Last year, Connie Sanders, director of the Austin Peay State University Child Learning Center, became concerned about the preschool-aged children under her care. Many of them brought sack lunches with junk food and sugary treats, and she knew they weren't getting enough exercise at home.
Obesity and diabetes loomed in their future, so Sanders and her staff decided to do something before it was too late. «Read the rest of this article»
"BWC 5 Act" advances to the House Senate Floor and Motorcycle safety study bill passes House"
This is the next in a series of updates regarding legislation filed by State Representative Joe Pitts (D-Clarksville) for the second session of the 107th General Assembly.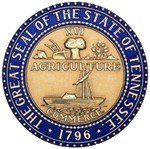 Clarksville, TN – Legislation that would dramatically change the state employment system is currently under discussion in the House of Representatives.  The Governor's proposal, entitled the "Tennessee Excellence Accountability and Management (TEAM) Act," would change the hiring and promotion system for state employees.
The biggest concern about the bill is the possible elimination of the interview and hiring preferences given to military veterans and spouses of deceased and disabled veterans.  Currently, a job applicant interviews for a position and based on a variety of measures and preference points, the state decides whom to hire. A veteran and spouse of a deceased or disabled veteran would be given preference during this process.  Tennessee Governor Bill Haslam's new proposal eliminates or severely curtails this system. «Read the rest of this article»
APSU Sports: Austin Peay Men's Baseball

Atlanta, GA – Austin Peay State University's baseball team surrendered six runs in the fourth inning and lost, 9-7, to Georgia State, Sunday afternoon, at the GSU Baseball Complex.
The Govs lost the three-game series at Georgia State, 2-1. It was their first series loss since Week 5 of the 2011 season, ending a streak of eight consecutive three-game series victories.
«Read the rest of this article»
Dallas, TX – A compound in citrus fruits may reduce your stroke risk, according to research reported in Stroke: Journal of the American Heart Association.
This prospective study is one of the first in which researchers examine how consuming flavonoid subclasses affects the risk of stroke. Flavonoids are a class of compounds present in fruits, vegetables, dark chocolate and red wine. «Read the rest of this article»
APSU Sports: Austin Peay Women's Track and Field

Nashville, TN – After a promising start, Austin Peay State University women's track and field team finished seventh at 2012 Ohio Valley Conference Indoor Track and Field Championships, hosted by Tennessee State at the Gentry Center.
The Lady Govs simply lacked the depth to maintain its hot start, provided by Tanesha Campbell winning the shot put on Day One. Campbell was named first-team All-OVC – the first Lady Govs athlete to receive the honor since Carrie Burgraff in 2010. «Read the rest of this article»
Nashville, TN – A big bowl of hearty soup for supper is a comforting and satisfying way to end the day. But to complete the meal, nothing goes with soup better than cornbread. You almost can't go wrong with your favorite cornbread – a cast iron skillet full of hot cornbread, tender corn muffins or crispy corn sticks.
"However, sometimes we forget that you don't even have to heat up the oven to have delicious corn bread," observed the Martha White® baking expert Linda Carman. "Corn cakes are quick and easy to make. All you have to do is stir up the batter and bake on a griddle or in a skillet like pancakes."
«Read the rest of this article»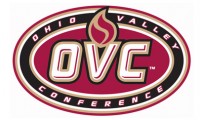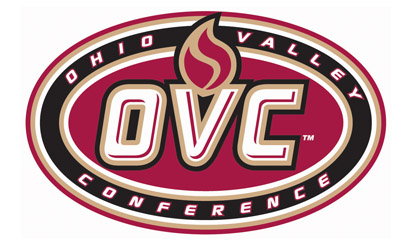 Brentwood, TN – UT Martin earned the No. 1 seed in 2012 OVC Women's Basketball Championship while Eastern Illinois is the No. 2 seed. Tennessee Tech earned the third seed and Murray State is the fourth seed while Morehead State and Eastern Kentucky will be No. 5 and No. 6, respectively.
Rounding out the field is Tennessee State at No. 7 and Austin Peay at No. 8.
«Read the rest of this article»
Alex Poythress held to 18 in last game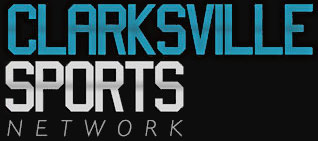 Clarksville, TN – Northeast High School's, and ultimately Alex Poythress', dreams of going to the state tournament were dashed in a Region 5-AAA quarterfinal game by Mt. Juliet 68-61 Friday night at the Eagles Nest.
Mt. Juliet, the District 9-AAA regular season champions put the No. 4 team out of the 9-AAA Tournament, will move on to play Clarksville High School on Tuesday at Northeast High School at 6:00pm.
«Read the rest of this article»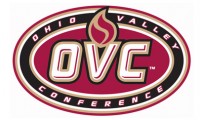 Brentwood, TN – The field for the 2012 Ohio Valley Conference Men's Basketball Championship has been set following the end of regular season play on Saturday.
Murray State (28-1, 15-1 OVC) will be the No. 1 seed after winning its 23rd OVC Championship (and third in a row). Tennessee State (19-11, 11-5 OVC), which has clinched its first winning season since 1994-95, is the No. 2 seed. Under the league's merit-based bracketing system both teams will receive double byes to Friday's semifinals.
«Read the rest of this article»


Clarksville, TN – The weekly Clarksville Parks and Recreation Department Recreation Report provides Clarksvillians with a glimpse at the activities and events that are available from the Parks and Recreation Department for them to enjoy together as a family.
This weeks highlights include:
Vendors Wanted
Now Hiring Lifeguards
Patty's Day Plunge
Practices for Hershey's Track and Field Competition to Begin
Wettest Egg Hunts
Easter Bunny Visits Scheduled
Private Rentals
«Read the rest of this article»