Alex Poythress held to 18 in last game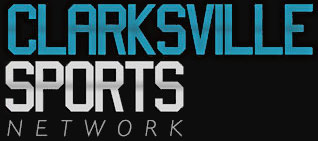 Clarksville, TN – Northeast High School's, and ultimately Alex Poythress', dreams of going to the state tournament were dashed in a Region 5-AAA quarterfinal game by Mt. Juliet 68-61 Friday night at the Eagles Nest.
Mt. Juliet, the District 9-AAA regular season champions put the No. 4 team out of the 9-AAA Tournament, will move on to play Clarksville High School on Tuesday at Northeast High School at 6:00pm.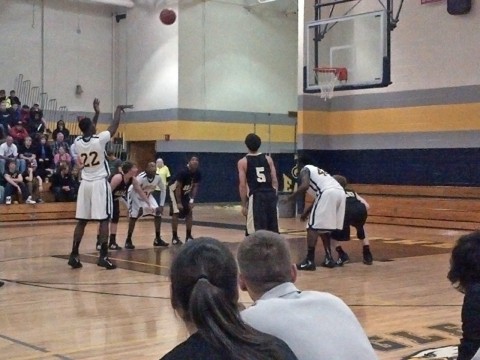 Clarksville High School, No. 3 10-AAA, beat Hendersonville, No. 2 9-AAA, in the bottom half of the bracket 57-34.
The other semifinal game will pit No. 1 9-AAA Beech vs. No. 3 9-AAA Wilson Central at 7:30pm.
The Eagles (27-3) led 26-23 at halftime and by as many as seven points in the first half, but Mt. Juliet revved up the physicality in the second half and outscored Northeast 45-25.
Poythress, a Class AAA Mr. Basketball finalist and Kentucky signee, led the Eagles with 18 points and left the game for the final time as a senior with 26.8 seconds left in the fourth quarter. Jaylen Baker was next for Northeast with eight.
Mt. Juliet (25-7) was led by Caleb Chowbay's game-high 23 points.
Baker and Darius Brown scored the game's first four points and put Northeast up 4-0 with 7:07 to go in the first quarter. But Mt. Juliet tied the game at 8-all on Anthony Casciani's 3-pointer with 4:48 left. Poythress scored with 2:56 left to put Northeast up 12-8 and that was answered by C.J. McEwen's lay up with 44.9 seconds left.
Chowbay hit a free throw to score the first points in the second. That sent Northeast on a 8-0 run and it took a 20-11 lead with 4:13 to go on Anthony Longstreet's 3. He hit a jumper with 3:42 left that put Northeast ahead 24-18.
Mt. Juliet got it down to 24-21 with 1:50 to go in the second on Quinton Hall's free throw and made it the 26-23 halftime score on McEwen's lay up with 1.1 seconds left.
Mt. Juliet tied the game at 26-all with 7:12 left in the third on  Brandon Shepard's trey and the game was tied three times after that at 30-all and 32-all, with 3:58 left on a Poythress dunk.
Mt. Juliet answered and surged to a 37-32 lead with 3:04 remaining on McEwen's two free throws. Northeast came back with a 5-0 run and tied it  at 37-all on a Nick Agnew 3 and lay up with 2:41 left.
Shepard scored back-t0-back, the latter coming with 1:03 left in the third and put Mt. Juliet up 43-39. Longstreet hot a lay up with 39.2 seconds left to cut the lead to 43-41.
The fourth quarter saw Baker get Northeast to 48-47 with 5:28 to play, but that sent Mt. Juliet on a 13-2 run and a 61-49 advantage with 50.4 seconds left in the game on  Hall free throw.
Poythress scored Northeast's final points on two free throws with 42.2 seconds left that cut it to 61-51.
Mt. Juliet 68, Northeast 51
| Box Score | 1 | 2 | 3 | 4 | FINAL |
| --- | --- | --- | --- | --- | --- |
| Mount Juliet | 10 | 13 | 20 | 25 | — 68 |
| Northeast | 12 | 14 | 15 | 10 | — 51 |
Mount Juliet 68
| Player | Points | FGs | 3pts | FTs |
| --- | --- | --- | --- | --- |
| 4 Anthony Casciani | 8 | 0 | 2 | 0 |
| 5 Caleb Chowbay | 23 | 0 | 4 | 0 |
| 20 Nolan Chowbay | 1 | 0 | 0 | 0 |
| 3 Chandler Frazier | 3 | 0 | 1 | 0 |
| 12 Quinton Hall | 4 | 0 | 0 | 0 |
| 23 C.J. McEwen | 14 | 0 | 0 | 0 |
| 40 Brandon Shepard | 13 | 0 | 1 | 0 |
Northeast 51
| Player | Points | FGs | 3pts | FTs |
| --- | --- | --- | --- | --- |
| 55 Nick Agnew | 5 | 0 | 1 | 0 |
| 20 Jaylen Baker | 8 | 0 | 0 | 0 |
| Darius Brown | 4 | 0 | 0 | 0 |
| 4 Anthony Longstreet | 8 | 0 | 0 | 0 |
| 23 Michael Pardue | 6 | 0 | 0 | 0 |
| 32 Ramyron Poydras | 2 | 0 | 0 | 0 |
| 22 Alex Poythress | 18 | 0 | 0 | 0 |