Clarksville High also gets to Host one more Game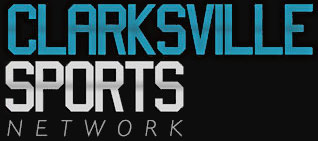 Clarksville, TN – The ultimate mission for Clarksville High School Girls Basketball is still the same: Win the Class AAA State Championship.
But the Lady Wildcats had one more immediate goal they wanted to accomplish and thanks to their 63-46 victory over Mt. Juliet in the Region 5-AAA Championship Game Wednesday night they will be able to do it
That goal was to play one more game at home in the William Workman Gym and Clarksville High will do that Saturday at 7:00pm when they host Sectionals against Brentwood, the Region 6-AAA runner up.
"That was the biggest goal of the night," senior Chandler Cooper said. "We've always talked about how we want to make a statement and I thought we did that, but that wasn't our ultimate goal. Our ultimate goal was for the seniors on this team to have one more home game in our gym before going to state."
Tiasha Gray agreed saying, "It's an advantage because we plan on having everyone in Clarksville at the game cheering us on with a big crowd. We have eight seniors, we have one more game there so we might as well have fun and make it a good one."
Bashaara Graves led the way for Clarksville High with 25 points and Cooper and Jessy Ward each scored 13 points.
Mt. Juliet (31-4) was led by Jamasha Jackson's 17 points and Caya Williams 15 and from the onset you could see the Lady Bears' game plan was to slow Clarksville High down by plying a very methodical style on offense and it worked at the beginning of the game.
And so much so that Mt. Juliet trimmed a 20-9 Clarksville High lead that came at the end of a 10-0 run to 25-21 advantage with 36.2 seconds left in the second on Jackson's three-point play and a 12-5 run by the Lady Bears.
Graves hit two free throws with 12.2 seconds to go that made it the 27-21 halftime score.
"It was a great chess match," CHS coach Brian Rush said. "Both teams were trying to get a rhythm and both teams were doing everything they could to disrupt the other's rhythm. You could see that will all the early timeouts and the defensive changes. In our own way we were just trying to get our own footing and wanted to make sure the other team didn't before we did."
Mt. Juliet did it's best to keep CHS off pace and got the margin down to six points twice in the third quarter, the last time 32-26 with 5:52 left on a Williams lay up.
But Clarksville High started warming up their engines and went on a 12-5 run and took a 44-31 lead with 1:02 to go in the period on a WNBA-style move by Graves. Mt. Juliet scored with 29.5 seconds left in the third on a Jackson lay up and took that deficit into the start of the fourth quarter.
And the fourth quarter is where Clarksville High usually puts the clamps down and it was no different this time as the Lady Wildcats opened the stanza with a 13-3 run that put them up 57-38 with 4:51 left in the game. The next time the Lady Wildcats' lead was back down to 17 points was on Sally McCabe's bucket with 25 seconds left that made it the final.
Box Score
Clarksville High 63, Mt. Juliet 46
| Box Score | 1 | 2 | 3 | 4 | FINAL |
| --- | --- | --- | --- | --- | --- |
| Clarksville High | 18 | 9 | 17 | 19 | — 63 |
| Mt. Juliet | 9 | 12 | 12 | 13 | — 46 |
Clarksville High 63
| Player | Points | FGs | 3pts | FTs |
| --- | --- | --- | --- | --- |
| Chandler Cooper | 13 | 0 | 3 | 0 |
| Bashaara Graves | 25 | 0 | 0 | 0 |
| Tiasha Gray | 4 | 0 | 0 | 0 |
| Tia Nicholson | 6 | 0 | 0 | 0 |
| Sierra Rozar | 2 | 0 | 0 | 0 |
| Jessy Ward | 13 | 0 | 3 | 0 |
Mt. Juliet 46
| Player | Points | FGs | 3pts | FTs |
| --- | --- | --- | --- | --- |
| Paige Baugher | 3 | 0 | 1 | 0 |
| Jamasha Jackson | 17 | 0 | 1 | 0 |
| Sally McCabe | 8 | 0 | 0 | 0 |
| Helen Mitchner | 3 | 0 | 1 | 0 |
| Caya Williams | 15 | 0 | 0 | 0 |
Region 5-AAA Tournament Team
Station Camp: Savannah Keele
Rossview: Janie White
Mt. Juliet: Sally McCabe, Caya Williams, Jamasha Jackson
Clarksville High: Bashaara Graves, Chandler Cooper, Tiasha Gray, Jessy Ward, Tia Nicholson