APSU Sports: Austin Peay Men's Golf

Clarksville, TN – Austin Peay State University men's golf team opens its spring tournament season with a dual match, Friday, against Northern Illinois at The Links at Novadell.
Each team will field seven golfers with the five low scores counting toward the team total. Weather permitting, the two teams are scheduled to tee it up at 1:00pm.
«Read the rest of this article»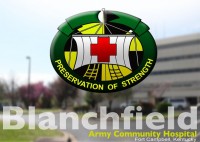 Fort Campbell, KY – The Army's Enlisted Medical Corps celebrates an important anniversary today. For 125 years, the Army Enlisted Medical Corps has provided quality care and selfless service to Soldiers, Retirees and Family members on the home front and on the battlefield.
"Enlisted Medical Corps Soldiers truly are the backbone of the Army Medical Department," said Blanchfield Army Community Hospital Command Sgt. Maj. Brian A. Fahl. "We rely on these Soldiers every day to offer compassionate healthcare while promoting wellness. They, along with the medical team, ensure Soldier readiness and resilience among our beneficiaries."
«Read the rest of this article»
Austin Peay Men's Baseball hosting Riverview Inn Classic
Friday-Sunday, March 2nd-4th, 2012
Clarksville, TN | Stadium: Raymond C. Hand Park (777

Clarksville, TN – Austin Peay Governors Baseball returns to action with a three-game homestand when it hosts the 2012 Riverview Inn Classic, Friday-Sunday, at Raymond C. Hand Park. The Govs will welcome Akron, Iowa and Youngstown State to the friendly confines for a three-day, six-game round-robin tournament.
Austin Peay is scheduled to play the 2:30pm contest each day with an 11:00am contest matching the tournament's other two teams.
«Read the rest of this article»
Dallas, TX – The longer you have diabetes, the higher your risk for stroke, according to a study in Stroke, an American Heart Association journal.
In the study, diabetes increased stroke risk 3 percent each year and tripled the risk for people who had diabetes for 10 years or more, compared to people without diabetes.
"The findings emphasize the chronic nature of diabetes and the fact that it damages the blood vessels over time," said Mitchell S. V. Elkind, M.D., M.S., the study's senior author and associate chairman of neurology for clinical research and training at Columbia University Medical Center in New York City. «Read the rest of this article»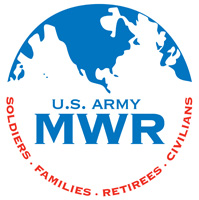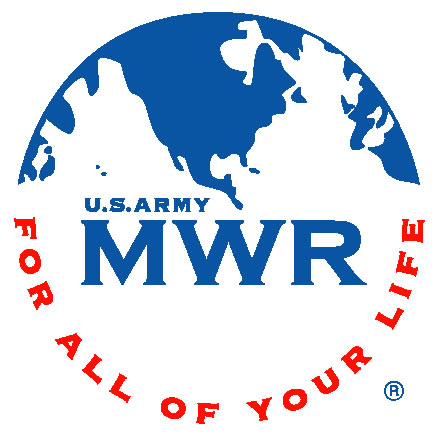 Fort Campbell, KY – Spring is almost here!  Come and celebrate with Outdoor Recreation.
On March 10th from 9:00am until 4:00pm you are invited to join Outdoor Recreation while they ride the scenic trails at Chickasaw Trace. Chickasaw Trace is a small 300 acre park, bordering the Duck River just Southeast of Nashville.  It may be small but this park offers some of the best mountain biking in Middle Tennessee. It has something to offer cyclists of all levels of experience. Helmets and bikes will be provided.  The cost is $19.00 per person, ages 14 and up.  Preregistration is required by 4:00pm on March 9th. «Read the rest of this article»
APSU Sports: Austin Peay Women's Softball

Clarksville, TN – Austin Peay State University's softball team will head to Oklahoma this weekend to play in its final in-season tournament this year at the Hyatt Downtown Tulsa Classic.
The Lady Govs (4-4) open play, 12:30pm, Friday, against Loyola Chicago, while wrapping up Day 1 with a 5:00pm, game against host Tulsa.
«Read the rest of this article»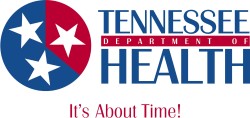 Nashville, TN – The Tennessee Departments of Health and Agriculture announce that rabies has been diagnosed in two horses. One horse, submitted for testing in January 2012, died in rural Rutherford County, and the other was submitted in February from Marshall County.
Both horses had a type of rabies virus found in skunks in Tennessee, although it is not known how they were infected. «Read the rest of this article»

Nashville, TN – Appearing today on the Nashville-based nationally syndicated Steve Gill Show Republican presidential candidate Newt Gingrich defended his plan to promote energy policies that would get the price of gasoline back down to $2.50 a gallon.
"This is not the only issue I talk about," Gingrich noted, "I talk about foreign policy and having no apologies for America; I talk about having a tax code that would let you have a 15% flat tax as an option…and revising the capital gains tax to generate hundreds of billions of dollars in new investment; replacing the environmental protection agency with the environmental solutions agency; protecting Second Amendment rights…. But this [gasoline price] issue is a big issue and if you are a working American or a retired American and live in a state where you have to drive long distances, like here in Tennessee, it is a huge issue." «Read the rest of this article»

Clarksville, TN – On March 1st, 2012, at approximately 10:58am, Clarksville Police Officers responded to the area of Ladd Drive in reference to shots fired and a subject being struck.
Upon arrival officers made contact with a 17 year old black male that had been shot in the leg.
He was transported to Gateway Hospital and later transferred to Vanderbilt with what appeared to be non-life threatening injuries. The investigation is on-going and currently there is no other information available.
The lead investigator is Detective Woodruff and anyone with any information is asked to call 931.645.8477.
APSU Sports: Austin Peay Women's Basketball


Nashville, TN – A day after erasing a 15-point deficit in the final nine minutes of regulation to defeat Morehead State in a double overtime thriller on the opening day of the OVC Women's Basketball Championships, the Austin Peay Lady Govs found out just how difficult it can be to maintain a double-digit lead at the OVC Tournament.
After leading by 14 points late in the first half, the Lady Govs went icy cold down the stretch in the second half in a 90-73 loss to Murray State in the tournament quarterfinals Thursday.
«Read the rest of this article»