APSU Sports: Austin Peay Baseball

Clarksville, TN – Sophomore Ryan Quick allowed one run over six innings to lead Austin Peay State University's baseball team to an 8-2 victory against Youngstown State, Friday night, in opening day action of the 2012 Riverview Inn Classic at Raymond C. Hand Park.
The contest was a pitcher's duel between Quick and Youngstown State starter Patrick O'Brein through four innings. Quick allowed four base runners and no runs while O'Brein allowed one run and six baserunners.
«Read the rest of this article»
Senior Citizens, Working Families and Church Members Are Targets
Washington, D.C. – The Internal Revenue Service today warned senior citizens and other taxpayers to beware of an emerging scheme tempting them to file tax returns claiming fraudulent refunds.
The scheme carries a common theme of promising refunds to people who have little or no income and normally don't have a tax filing requirement. Under the scheme, promoters claim they can obtain for their victims, often senior citizens, a tax refund or nonexistent stimulus payment based on the American Opportunity Tax Credit, even if the victim was not enrolled in or paying for college.
http://www.youtube.com/watch?v=59Pd320F8z0
«Read the rest of this article»
APSU Sports: Austin Peay Football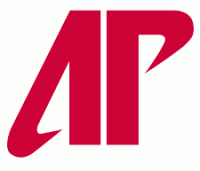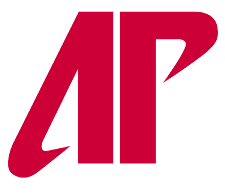 Clarksville, TN – Jason Palermo is returning to the city and campus where he spent a year of his youth.
Palermo, a former standout offensive lineman at the University of Wisconsin, has been named new offensive line coach at Austin Peay State University. He replaces Tyler Trent, who recently resigned to enter private business back near his hometown of Oak Ridge.
Palermo is the son of former Austin Peay head coach John Palermo, who directed the program for one season (1990) before joining Barry Alvarez at Wisconsin. «Read the rest of this article»
"BWC 5 Act" passes both the House and Senate on one historic night
This is the next in a series of updates regarding legislation filed by Rep Joe Pitts (D-Clarksville) for the second session of the 107th General Assembly.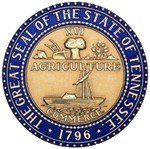 Clarksville, TN – As mentioned in previous updates, legislation that would dramatically change the state employment system is currently under discussion in the Tennessee House of Representatives. The Governor's proposal, entitled the "Tennessee Excellence Accountability and Management (TEAM) Act," would change the hiring and promotion system for all state employees.
Based on previous discussion of the bill, there have been revisions to the proposal that address the veterans' preference in hiring and promotions. «Read the rest of this article»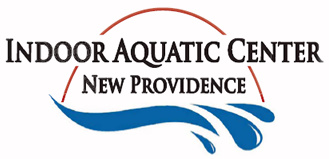 Clarksville, TN – The Indoor Aquatic Center at New Providence, located at 166 Cunningham Lane, will be closed for the remainder of today. This closure is due to the elevated chances of severe weather. The facility will re-open to normal operating hours tomorrow, March 3rd.
For more details on the Indoor Aquatic Center at New Providence, please contact the Clarksville Parks and Recreation at 931.645.7476 or visit www.cityofclarksville.com.


Clarksville, TN – CDE Lightband is reporting scattered power outages as a result of the high winds and storms that passed through Clarksville, Tennessee earlier this afternoon. There are still reports of outages on Cumberland Drive, Ringgold Road, and East College Steet. Repair crews are on site.

Clarksville, TN – The warmer weather is not the only change happening in Clarksville, as the Roxy Regional Theatre has a whole new company taking on the next several shows in the 29th season.  Some of you will recognize from past Roxy productions and we are excited to have several new faces joining us this season.
I wanted to take a moment to introduce them, as they are a part of our Roxy family and will serve Clarksville with their stellar performances over the next several months.
«Read the rest of this article»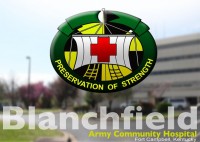 Fort Campbell, KY – Due to tornado warnings and weather conditions this afternoon Friday, March 2nd, Blanchfield Army Community Hospital's (BACH) command team encourages patients to either reschedule their afternoon appointments or use extreme caution when traveling to their previously scheduled appointment.
"Patients are encouraged to pay close attention to weather forecasts before traveling to their afternoon appointments," said BACH Commander Col. Paul R. Cordts. "Our medical team will be standing by, ready to provide care to you this afternoon. Of course, safety comes first and if conditions are not favorable for safe travels, we encourage you to reschedule your appointment."
As always, the Emergency and Urgent Care centers will continue to remain open.
APSU Sports: Austin Peay Men's Baseball

Clarksville, TN – Austin Peay State University's Friday baseball game against Youngstown State has been pushed back to 6:00pm in an effort to avoid threatening weather in the mid-state area.
The National Weather Service has indicated a strong likelihood of severe weather, with the potential for severe thunderstorms and tornadoes, to hit Clarksville this afternoon. Montgomery County is currently under a flash flood watch until 10:00pm, as well as wind advisory until 6:00pm. «Read the rest of this article»


Clarksville, TN – A utility pole was struck by a vehicle on Fort Campbell Boulevard near Cunningham Lane. Power is out in this general area, while the crews are working on this pole. Clarksville Department of Electricity expects power to be restored within 30-45 minutes.
There are currently scattered power outages on Crossland Avenue, Spring Creek Court and Woodland Drive Crews are on site.