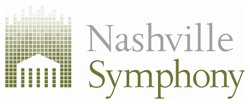 Nashville, TN – As part of its continuing investment to support the arts and education, AT&T joined the Nashville Symphony this morning for an AT&T Ensembles in the Schools concert. A duo of Nashville Symphony musicians performed two sessions for second and third graders at Rossview Elementary School in Clarksville.
There are more than 35 similar performances slated for this year in Davidson, Wilson, Williamson and Rutherford counties.
The program enables the musicians of the Nashville Symphony to bring music to the classrooms of students who may otherwise not have the opportunity to experience a live music performance. In the past years, the Ensembles in the Schools program served 2,300 students with 23 performances in 15 schools. Repertoire has included pieces by Puccini, Rossini, Vivaldi, Tchaikovsky, Mozart, Bach and more.
"What a wonderful way to enhance a child's experience and make music a priority in the classroom," said Tennessee State Representative Curtis Johnson. "We are pleased to see these talented musicians share their love of music and bring a smile to a child's face," said Tennessee State Representative Joe Pitts.
"The Middle Tennessee area provides an amazingly creative environment for the arts, business and education. Having such a rich and varied quality of life makes our community a place where people of all ages and backgrounds can thrive," said Giancarlo Guerrero, music director for the Nashville Symphony. "Through its own commitment to the arts and education, AT&T has helped the Nashville Symphony fulfill its mission of sharing musical excellence with all members of our community. Programs such as AT&T Ensembles in the Schools allow us to make a positive impact on Middle Tennessee students that will last for many years to come."
"Partnering with the Nashville Symphony and sharing the joy of music is just one way we can keep students engaged and motivated to succeed in school," said Kathy Sager, regional director, external affairs, AT&T Tennessee.
About AT&T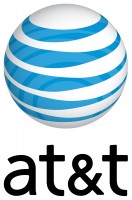 AT&T Inc. (NYSE:T) is a premier communications holding company and one of the most honored companies in the world<http://www.att.com/corporateawards>. Its subsidiaries and affiliates – AT&T operating companies – are the providers of AT&T services in the United States and around the world. With a powerful array of network resources that includes the nation's fastest mobile broadband network, AT&T is a leading provider of wireless, Wi-Fi, high speed Internet, voice and cloud-based services.
A leader in mobile broadband and emerging 4G capabilities, AT&T also offers the best wireless coverage worldwide of any U.S. carrier, offering the most wireless phones that work in the most countries.  It also offers advanced TV services under the AT&T U-verse(r) and AT&T ?DIRECTV brands. The company's suite of IP-based business communications services is one of the most advanced in the world. In domestic markets, AT&T Advertising Solutions and AT&T Interactive are known for their leadership in local search and advertising.
About the Nashville Symphony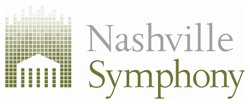 Led by Music Director Giancarlo Guerrero and President and CEO Alan D. Valentine, the GRAMMY(r) Award-winning Nashville Symphony has a growing international reputation for its recordings and innovative programming.  With 140 performances annually, the 85-member Nashville Symphony is an arts leader in Nashville and beyond, offering a broad range of classical, pops and jazz concerts; special events; children's concerts and community outreach programs.
The Nashville Symphony has received far-reaching acclaim for its 19 recordings on Naxos, the world's leading classical label, making it one of the most active recording orchestras in the country. These recordings have received 14 total GRAMMY(r) nominations and seven GRAMMY(r) wins, including two for Best Orchestral Performance. The Nashville Symphony has maintained a firm commitment to commissioning, performing and recording work by America's leading composers. This dedication to adventuresome, original programming has earned the orchestra an invitation to perform at Carnegie Hall on May 12th, 2012, as part of the Spring for Music festival.
Music education is a top priority for the Nashville Symphony. During the 2010/11 season, the institution reached more than 200,000 adults and children through a diverse array of education and community engagement programs. These include One Note, One Neighborhood, which provides instrument lessons, curriculum materials, professional development and other music education resources to students and teachers at underserved public schools.
Mission Statement
The Nashville Symphony is dedicated to achieving the highest standard for excellence in musical performance and educational programs, while engaging the community, enriching audiences and shaping cultural life.
Artistic Vision Statement
Achieve recognized artistic excellence in the performance and presentation of the highest quality music, with a focus on the creation, promotion and preservation of a distinctly American repertoire.
Education Vision Statement
Engage and enrich people of all ages by exploring, experiencing and creating music.