Clarksville, TN – On October 8th, 2011, around 11:24pm, a Chevy Silverado driven by Andrew Carter crashed head-on into a Nissan pickup, driven Tony Ray Stacker, 51 traveling northbound on Providence Boulevard. Stacker died in the crash.
Andrew Carter, of Clarksville was indicted by the grand jury and booked into Montgomery County Jail for DUI and Two Counts of Vehicular Homicide.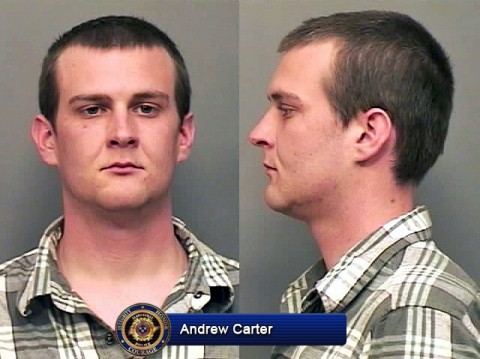 During the course of the investigation, it was revealed that Carter had alcohol and synthetic drugs in his system.
The lead investigator is Officer Melissa Spielhagen.
For more on the Story See
Fatal Crash Claims the Life of One Man
Name Released of Fatal Crash Victim
Andrew Carter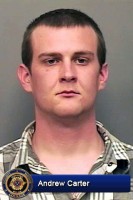 Name: Andrew Carter (W/M)
DOB: 3/ 8/ 90
Given Address:  1176 Stillwood Drive, Clarksville TN
Arresting Officer: Donovan Newlove
Charged With: DUI and Two Counts of Vehicular Homicide
Booked Into: Montgomery County Jail
Bond: $10,000