Nearly One in Three Adult Tennesseans Obese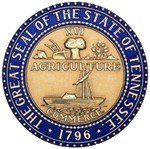 Nashville, TN – Tennessee Governor Bill Haslam today announced that tackling obesity will be the focus of the Governor's Health and Wellness Task Force.
More than 1.5 million adult Tennesseans – or nearly 32 percent – are obese, according to the America Health Rankings report, and data from 2009 showed nearly 30 percent of K-12 schoolchildren surveyed are overweight or obese.
Obesity adversely affects health, contributing to high blood pressure, heart attacks and strokes, and it is a leading risk factor for Type II diabetes. Evidence also points to obesity as a risk factor for arthritis and some cancers such as breast, esophagus, and colon.  Tennessee ranks 46th in the percentage of adults with diabetes and 42nd in the percentage of obese adults.
"Tennessee's status in the America's Health Rankings report has recently moved in a positive direction – from 42nd to 39th in the overall rankings – but we still have some critical areas in which we have work to do," Haslam said during a meeting of the Tennessee Chief Medical Officer Society. "We as a state must encourage healthy behaviors and help make available healthy foods and safe, accessible places to exercise, and I look forward to working with the task force in this effort."
Haslam announced the 16 members of the task force last October, a group chaired by University of Tennessee Chief Medical Officer Dr. John Lacey, and tasked them with developing an initiative to improve the state's health status.
The task force will work to partner with and fortify efforts already underway by organizations such as the YMCA, the Coordinated School Health Program, the Tennessee Obesity Task Force and local health departments, encourage new efforts by the business community, and bring coordination and consensus to these efforts.
"We believe every business, school, local government, hospital and every Tennessean has a stake in meeting the challenge of obesity," Lacey said. "We appreciate the governor's leadership on health and wellness issues as we work to find ways to fight obesity across Tennessee."
"We applaud and support Governor. Haslam's work toward a healthier state by focusing on obesity, a largely preventable health risk," said William Thompson, MD, chief medical officer of Nashville's Baptist Hospital and member of the Tennessee Hospital Association board of directors.
The health of Tennesseans is a quality of life issue and also an economic issue. Complications from obesity cause significantly higher direct medical costs, numbers of days absent from work and loss of productivity at work, according to the Centers for Disease Control and Prevention.