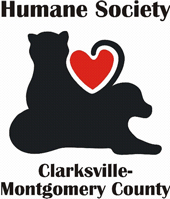 Clarksville, TN – The fifth grade classes of Ms. Morris, Ms. Hoyt, Ms. Blick, Ms. Summers, Ms. Moseley and Ms. Hall at Glenellen Elementary School recently competed for a pizza party by collecting pennies (although no form of money was turned away!) for the Humane Society of Clarksville-Montgomery County.
Ms. Hall's class earned the pizza party raising nearly one-third of the total collected! But, the real winner was the Humane Society with an overall $331.22 raised.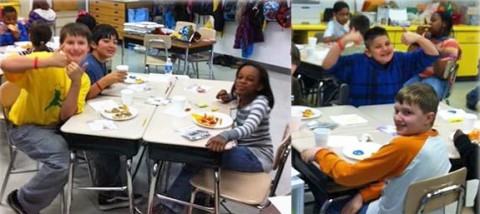 A special thank you to Assistant Principal, Patti Koloski, and GES service club students: Cydne Brown, Kimia Carter, Makayla Adkins, Skylar Henson, Keyanna Taylor, Dulcie Gilmore and Breanna Rowe for organizing the project. Four paws up to you all!!
If you are interested in spearheading your own fundraiser for the Humane Society, give them a just call with your ideas!
The Humane Society of Clarksville Montgomery County is located at 940 Tennessee Avenue in Clarksville, TN (blue building behind Riverside Drive Arby's). Office hours are Monday-Tuesday from 9:00am-2:00pm, Wednesday-Thursday from 4:30pm-7:30pm, and Friday-Saturday from 9:00am-2:00pm.
For more information call 931.648.8042.