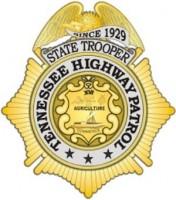 Nashville, TN – In preparation for this weekend's St. Patrick's Day holiday, the Tennessee Highway Patrol is gearing up for a statewide DUI enforcement campaign with more than 50 sobriety and driver license checkpoints planned across the state. The 2012 St. Patrick's Day holiday period begins at midnight, Saturday, March 17th and ends at 11:59pm, Sunday March 18th.
"We take traffic safety enforcement seriously throughout the year and especially on holidays," Department of Safety and Homeland Security Commissioner Bill Gibbons said. "St. Patrick's Day has become a popular holiday for many Americans to celebrate with friends and family. We want to remind all citizens to act responsibly, obey the rules of the road, and never drink and drive." «Read the rest of this article»

Clarksville, TN – Clarksville Mayor Kim McMillan issued the following statement on the homicide; shooting of a Clarksville Police Officer; and subsequent standoff with the shooter on Quicksilver Court on Thursday. She praised the response by the Clarksville Police Department and the Tennessee Bureau of Investigation.
Today's events on Quicksilver Court presented a tremendous challenge for the Clarksville Police Department. I am very appreciative and proud of the courage and skill our officers displayed today. They exemplified teamwork in the initial response, in evacuation of the officers inside of the residence, and in taking every precaution to make sure the neighborhood residents were safe.
«Read the rest of this article»
Hank Bonecutter and Bill Larson contributed to this story

Clarksville, TN – Clarksville police and swat team members were called to a North Clarksville neighborhood this morning after receiving a call that shots had been fired. A residential burglary was in progress, and a man was reported to be bleeding on the front porch of a Quicksilver Court residence. The man crossed the street for help after his roommate  shot him in his residence during an argument.
When the Clarksville Police Department arrived on scene they found the shooting victim dead from his injuries, as of this time his name has not been released. There was a trail of blood leading back across the street to the house where the shooter was hiding barricaded inside one of the bedrooms.
«Read the rest of this article»
APSU Sports: Austin Peay Men's Tennis

Clarksville, TN – Austin Peay State University men's tennis team opens Ohio Valley Conference play at 2:00pm, Friday, when it hosts Murray State at the Austin Peay Tennis Courts. Should inclement weather come into the area, the match will be moved to the Governors Indoor Tennis Center.
«Read the rest of this article»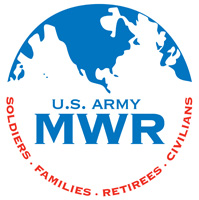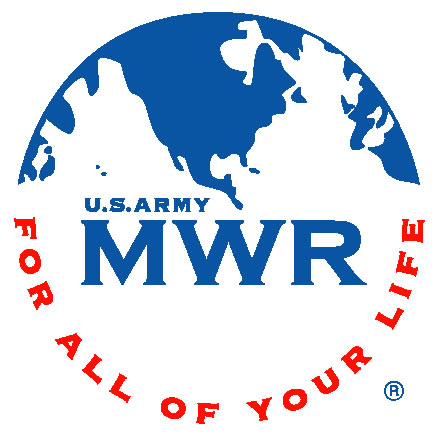 Fort Campbell, KY – Spring is here and Dale Wayrynen Recreation Center has activities to help you welcome it. On April 1st, D.W. Recreation will be holding a Post Wide Table Tennis Tournament starting at 2:00pm.
This tournament is open to all eligible MWR patrons. Those under 18 must be accompanied by a parent while they are in the building. Trophies will be awarded to the top three finishers in several categories. «Read the rest of this article»

Clarksville, TN – Charcoal people drawn on wood have taken over the Orgain Gallery of the Customs House Museum through May 20th. An exhibit by Knoxville based artist Denise Stewart Sanabria, Quantum Confusion explores a theory of parallel worlds.
The installation size is approximately 8'W x 16'L x 8'H, and contains eleven full scale charcoal portraits on cut-out plywood, mounted on black floor stands. Two sheets of Plexiglas are sandwiched between emerging and disappearing people. «Read the rest of this article»

Clarksville, TN – Here is an update that affects students at Hazelwood Elementary School, West Creek Middle School and West Creek High School.
We will have a regular dismissal today for these schools except for students who live on the following seven streets: Clearwater Drive, Quicksilver Lane, West Henderson Way, Cascade Drive, Sweetwater Drive, Quicksilver Court and Clearwater Court.
Those streets have been closed off to through traffic by the Clarksville Police Department. Therefore, students who normally ride the bus to those streets will remain at school until a parent or guardian comes to pick them up.

Clarksville, TN – Kendall Anne Thompson first graced the stage of the Roxy Regional Theatre on September 17th, 2010 as the green girl in "SHOUT! The Mod Musical". Her natural charisma, charm and talent made her an instant favorite of Roxy patrons.
"She will forever be known to Roxy fans as 'The Green Girl,' a moniker she justifiably won while performing her star turn last season in 'Shout: The Mod Musical'" stated John McDonald.
«Read the rest of this article»

Clarksville, TN – Hello Hazelwood Elementary School Family and Friends. This is your principal, Dr. Bellamy, letting you know that our school is on a modified lockdown due to a police situation in an adjacent neighborhood.
The Clarksville Police Department has given us assurance that the situation is contained and the house involved in the incident is surrounded. As a precautionary measure, however, we are keeping all exterior doors locked and not admitting or dismissing anyone unless they are escorted by a Montgomery County Sheriff's Deputy, who is on our campus. «Read the rest of this article»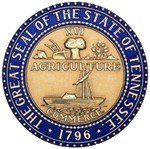 Nashville, TN – Tennessee State Representative Curtis Johnson (R-Clarksville) passed a resolution on the House floor late last week commending the staff at the Fort Campbell Warrior Transition Battalion (WTB) for their meritorious service to our troops. House Joint Resolution 711 enjoyed the full support of the House and has been signed by Governor Haslam.
The Warrior Transition Battalion staff is tasked with supporting more than 800 troops who are in transition after returning from missions overseas. Representative Johnson applauded the important work they do, emphasizing the range of care provided by the battalion. «Read the rest of this article»