Clarksville, TN – Clarksville Mayor Kim McMillan issued the following statement on the homicide; shooting of a Clarksville Police Officer; and subsequent standoff with the shooter on Quicksilver Court on Thursday. She praised the response by the Clarksville Police Department and the Tennessee Bureau of Investigation.
Today's events on Quicksilver Court presented a tremendous challenge for the Clarksville Police Department. I am very appreciative and proud of the courage and skill our officers displayed today. They exemplified teamwork in the initial response, in evacuation of the officers inside of the residence, and in taking every precaution to make sure the neighborhood residents were safe.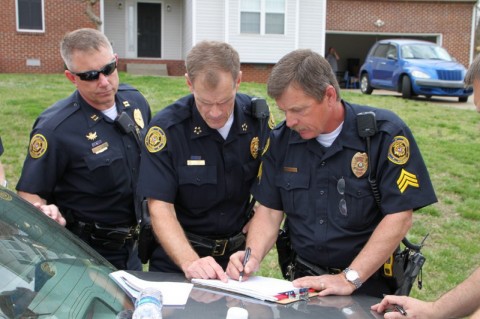 We are confident that there was only one assailant involved and he is in custody.  The area's residents are back in their homes and a very dangerous situation was limited due to the professionalism of our police force.

I want to extend my sympathies for the loss of life today and my gratitude to the officer who was wounded.  Although our officers willingly accept the dangers of their job, we hope they never face the kind of situation they experienced today.  Their actions save lives and today was proof of that.

Finally I want to thank the Tennessee Bureau of Investigation for their quick response to our call for assistance.   Their resources are appreciated as is their help with the investigation.

The events that occurred today were unique.  Fortunately, Clarksville has a first rate group of police officers who are trained to respond to worst case scenarios.   I know everyone joins me in thanking them for their service and dedication.