APSU Sports: Austin Peay Men's Tennis

Clarksville, TN – Austin Peay State University men's tennis team won its second straight Ohio Valley Conference match, Saturday, defeating SIU Edwardsville, 7-0.
The Govs won the doubles point for the second straight match, and went on to win all six singles matches.
«Read the rest of this article»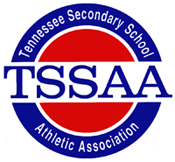 Murfreesboro, TN – Alex Poythress from Northeast High School was named Mr. Basketball in Class AAA for 2012. The other two finalists were Cameron Golden from Ridgeway High School and Jajuan Johnson from Southwind High School.
From Clarksville, TN, Poythress is a 6'8", senior, small forward.  He is a three year starter for the Eagles who averages 30.1 points, 11.1 rebounds, 4.3 blocks, 2.0 assists, and 1.5 steals per game.  He shoots 67% from the field, 38% from three-point range, and 77% from the free throw line.
«Read the rest of this article»
APSU Sports: Austin Peay Softball

Edwardsville, IL – A four-run sixth inning proved to be too much to overcome Saturday, as Austin Peay State University's softball team is still looking for its first Ohio Valley Conference win of the years after a 6-1 loss to SIU Edwardsville.
«Read the rest of this article»

Clarksville, TN – On March 16th, 2012, around 9:18, Clarksville Police responded to a suspicious package call at 542 Aurelia Lynn. The resident had went to throw out the trash and noticed a piece of luggage in the trashcan.
It was a hard-shell case that had holes drilled in it, four wires coming out of the holes, and electrical tape around the wires where they came out of the case. The wires ran down into the can and the other ends of the wires were not visible. There was a small piece of metal under one of the latches that appeared to be holding it from closing completely. «Read the rest of this article»
APSU Sports: Austin Peay Baseball

Columbus, OH – Following his team's Friday loss Austin Peay State University head baseball coach Gary McClure emphasized the need for his team to do the little things if they wanted to win. The Govs did all the little things right in a five-run 10th inning that catapulted them to a 7-2 victory against Ohio State, Saturday afternoon at Bill Davis Stadium.
«Read the rest of this article»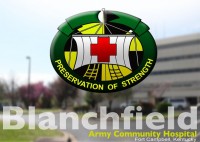 Fort Campbell, KY – Blanchfield Army Community Hospital staff members have completed a 100-percent review of all Post Deployment Health Assessments and Post Deployment Health Reassessments forms processed since September 1st, 2011. These assessments are given to all Soldiers to determine their medical readiness.
The Army Surgeon General, Lt. Gen. Patricia D. Horoho, directed all five regional Army medical commands to conduct the records review after a Soldier self-reported in October 2011 a feral dog bite that had happened while he was deployed. «Read the rest of this article»

Clarksville, TN – The Clarksville Police Department continues to look for Sierra Nicole Simpson. There have been several Sierra sightings, but each time we followed-up on the information, she was not at that location.
There have been two Child is Missing Reverse 911 alerts in the areas where she was spotted. Clarksville Police have followed up on the numerous calls that were received.
«Read the rest of this article»

Nashville, TN – Tennessee's Next Generation 911 (NG911) network has been connected to its first 911 call center. The initial connection, in Brentwood Tennessee, begins a process that will connect 911 centers across the state to one of the nation's first statewide, Internet Protocol (IP)-enabled 911 networks.
"This is digital 911," said Tennessee Emergency Communications Board (TECB) Chair Randy Porter. "It's a major stepping stone toward a state-of-the-art network that will improve public safety. NG911 will replace the analog network and increase the reliability of the 911 system. The statewide deployment will provide all Tennessee citizens with a more responsive emergency communications system that will offer improved function in the case of disaster." «Read the rest of this article»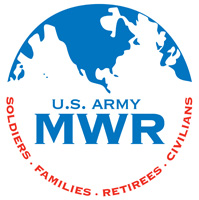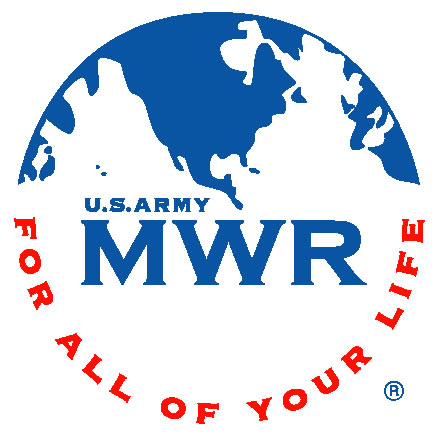 Fort Campbell, KY – Does your child like to draw?  Do they doodle on everything?  Guenette Arts and Crafts Center is offering a Drawing 101 for Kids class on March 17th from 11:00am until 12:00pm.
The class is open to ages 8 and above and the cost is only $5.00. Sign your child up and let Guenette help them turn their love for drawing into a talent they can use for the rest of their life.
For registration or more information call Guenette Arts & Crafts Center at 270.798.6693.
San Diego, CA – Cooling the palms of the hands while working out could help you stick with a physical activity program, according to a small study presented at the American Heart Association's Epidemiology and Prevention/Nutrition, Physical Activity and Metabolism 2012 Scientific Sessions.
In the study, obese women who exercised while using the AvaCore Rapid Thermal Exchange (RTX palm cooling device) improved their exercise tolerance and cardiovascular fitness. «Read the rest of this article»