Austin Peay Baseball vs. Lipscomb
Tuesday, March 20th, 2012 | First Pitch: 6:00pm
Nashville, TN | Stadium: Dugan Field (1,500)
Western Kentucky vs. Austin Peay Baseball
Wednesday, March 21st, 2012 | First Pitch: 6:00pm
Clarksville, TN | Stadium: Raymond C. Hand Park (777)

Clarksville, TN – Austin Peay's baseball team will play two midweek outings before it opens Ohio Valley Conference play this weekend. First, the Govs  wrap up a four-game road trip with a 6:00pm, Tuesday contest at Lipscomb. Austin Peay then hosts Western Kentucky in a 6:00pm, Wednesday contest at Raymond C. Hand Park.
Austin Peay is seeking to snap out of a recent slump that has seen it lose six of its last eight outings prior to Friday's OVC opener at Southeast Missouri.
Five times this season, all in March, Austin Peay has needed extra innings to decide a contest, including the first two games of its three contest series at Ohio State, March 16th-18th. The Govs have a 3-2 record when they play bonus baseball.
Governors Quick Hits
Austin Peay has dropped six of its last eight outings after losing a three-game series, 1-2 (3-4 [13 inn.], 7-2 [10 inn.], 3-7) at Ohio State last weekend.
The Govs offense has averaged 3.8 runs per game and is batting .241 during its recent eight-game stretch, but has been held below that scoring average in six of the eight games.
Sophomore outfielder Rolando Gautier has seen his bat come alive during the Govs recent downturn, posting a team-leading .375 batting average.
Senior designated hitter Jon Clinard has a seven-game hit streak and is batting .400 (12-of-30) during the streak and has moved into the leadoff spot in the last five games.
Junior Casey Delgado, Tuesday's starter, will be making his third appearance in six days – after starting against Evansville, March 14th, and appearing in relief at Ohio State, March 18th – but has not pitched more than two innings in three previous outings.
Austin Peay's starter for Wednesday's contest will be determined following Tuesday's contest at Lipscomb.
The Govs bullpen continues to be a strength, posting a 3.26 ERA and limiting opponents to a .234 batting average this season while averaging 4 innings a game.
Austin Peay was picked to finish first in the OVC's preseason poll.
Four Governors were selected to the league's preseason team – Toney, Harper, senior outfielder Michael Blanchard and sophomore second baseman Jordan Hankins.
Austin Peay returns 7 of its 8 defensive starters from last season.
About This Week's Opponents
Lipscomb Bisons
The Bisons were swept by USC Upstate (10-9 [11 inn.], 2-1, 7-0) to open Atlantic Sun Conference play last weekend. After starting the season 4-1, including a pair of wins against Middle Tennessee, Lipscomb lost its next nine outings before ending that streak with three wins against Siena two weekends ago.
Junior right fielder and leadoff hitter Lee Wilson ranks 14th among Atlantic Sun hitters with a team-best .346 batting average. Senior second baseman Zak Messer leads Lipscomb in home runs (5) and RBI (19) while batting .316 this season. Redshirt freshman Will Blalock will be making his season's 4th start and made his last start against San Diego, March 7th, allowing 1 run over 4.2 innings
Western Kentucky Hilltoppers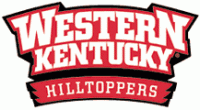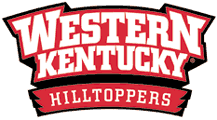 The Hilltoppers lost a three-game Sun Belt Conference-opening series, 1-2 (9-2, 2-7, 1-9) to Middle Tennessee last weekend. WKU is 1-3 in midweek outings, but was victorious in its last midweek affair – a 13-1 decision against butler.
Sophomore first baseman Scott Wilcox ranks 15th among Sun Belt hitters with a WKU-best .338 batting average. Junior left fielder Adam Lavelle leads the team with 16 RBI while junior catcher Ryan Huck has a team-best 2 home runs. Sophomore GJ Strauss will be making his season's 4th start, but it will be his first start since March 7th when he surrendered two runs over three innings in a loss to Evansville.
Probably Starting Pitchers
Date
Time
Austin Peay Starter
Opponent Starter
APSU Radio/Internet
Tue.
6:00pm
RHP Casey Delgado
RHP Will Blalock
None
at Lipscomb
(Jr., 2-2, 9.61 ERA)
(RFr., 0-0, 4.38 ERA)
Wed.
6:00pm
TBA
RHP GJ Strauss
None
vs. Western Ky.
(So., 0-1, 6.00 ERA)