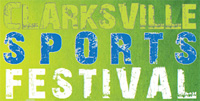 Clarksville, TN – The Clarksville Department of Parks and Recreation held its second-annual Clarksville Sports Festival on Saturday, March 17th, at the Foy Fitness Center on the campus of Austin Peay State University.  The day-long festival was a celebration of sports and athletics in Clarksville and Montgomery County and featured not only clinics, sports demonstrations and interactive areas, but also seminars and even an exposition area where over 20 of Clarksville and Montgomery County's athletic and outdoor clubs, businesses and organizations provided information to the community.
"We wanted to be a place for the sports and athletics community in Clarksville to gather together. We invited many different sports related businesses and organizations to participate in the Sports Festival. This is the place for members of the community to come and get to know about all of the sports focused organizations about town." said Bethany McCaslin, Marketing Specialist at Clarksville Department of Parks and Recreation.
The festival also included educational seminars for the athletically inclined such as Eats for Athletes by Christopher Brown, Prevention of Lower Extremity Injuries in Runners by Kathy Herber, In-Season Training for Athletes by Jamion Botch, Max Out: Wellness as a Catalyst to Unleash Your Potential by Ronnette Hopson, Protecting Your Heart and Preventing Cardiac Arrest by Maurice Godwin, and Play After Concussions by Stephanie Greggilla.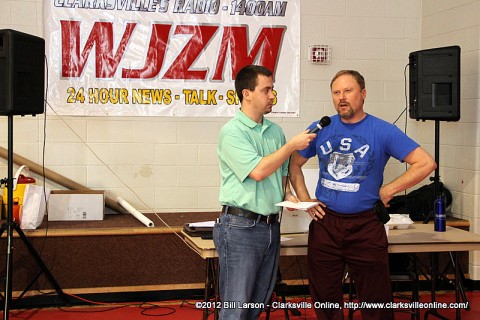 Exhibitors at this years festival included Advocare, Clarksville 50+ Olympics, The Clarksville Greyhounds, The Clarksville Department of Parks and Recreation, The Clarksville Sports Network which can be heard on WJZM 1400 AM, Fort Campbell SKIES Unlimited, Genesis Pure, Herbalife, Kroger Pharmacy, Marathon Chiropractic, Play It Again Sports, Radiant Yoga, Royals Futbol Club, Scentsy, SSF Submission Academy, Star Physical Therapy, and the Walden's Puddle Wildlife Rehabilitiation & Education Center.
The U.S. Army sponsored a visit by the Tennessee Titan's Cheerleaders, and the SSF Submission Academy had fighters on hand through out the day to pose for pictures and talk with the attendees.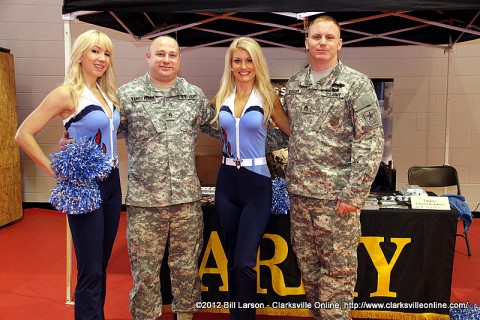 Sponsors included WJZM 1400 AM; Clarksville Family Magazine; Clarksville Sporting Goods; Clarksville Tennis Association; Fort Campbell SKIES Unlimited; Fort Campbell Child, Youth, and School Services; Hardware City; Mason Rudolph Golf Course; Montgomery County Department of Parks and Recreation; Peak Promotions; Play It Again Sports; and Swan Lake Golf Course.
Photo Gallery