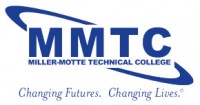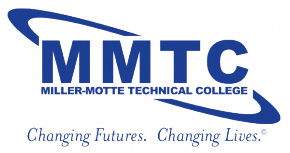 Clarksville, TN – Have you dreamed about an exciting, new career? If someone told you that you could talk to professionals who are already working in that dream job, would you take them up on the offer? Miller-Motte Technical College (MMTC) wants to help you do just that.
Meet employers and professionals in various healthcare, business, beauty, and legal careers. Ask them all the insider questions you have always wanted to know at the "See Your Future Career" event on Wednesday, March 21st, 2012 from 3:00pm until 7:00pm.
Employers, instructors, and student lab tours are scheduled for Security and Investigation, Respiratory Therapy, Polysomnography (sleep tech), Surgical Technology, Sterile Processing, Medical Assisting, Medical Office Assisting, Paralegal, Health Care Technology, Accounting, Management, Network Administration, Cosmetology, Esthetics, and Massage Therapy. This open house is will help answer your questions such as, "What does your future hold?"  "What will it be like to work in the field?" and "What do today's employers look for when hiring?"
This event is free and open to the public. If you are thinking about going to school, returning to school, or changing your career, "See Your Future Career" open house on Wednesday, March 21st, 2012 from 3:00pm until 7:00pm is the place to be. "See Your Future Career" will include employer question and answer sessions, workshops, program information, refreshments, campus tours, and door prizes.
In addition to meeting with potential employers and program directors, you will be able to talk with the MMTC Career Services team members and find out about GPS, Graduate Placement Strategy. Job placement assistance is a life-long benefit for Miller-Motte graduates. Career Services is involved with each student guiding them on their career path from classroom to placement.  All students enrolled at MMTC participate in mock-interviews, discuss appropriate interview attire, and receive résumé writing instruction and personalized reviews. Career Services is the final step in securing that first job in a new career.
Don't miss this opportunity to see how enrolling in a program at Miller-Motte can change your future and change your life. Miller-Motte Technical College is located at 1820 Business Park Drive off Dunbar Cave Road. Call 866.884.7918 if you want more information about this event or about the programs that are offered.
About Miller-Motte Technical College
Miller-Motte Technical College is a reputable leader in private career education. Our core mission is to provide students with an education delivering real-life career skills and dedicated placement assistance to successfully start their new career. Miller-Motte offers Associate Degrees, Diplomas and Certificates in fields including: Cosmetology, Esthetics, Respiratory Therapy, Healthcare, Massage Therapy, Paralegal and Network Administration. Please visit us online at www.miller-motte.com for more information.
At Miller-Motte Technical College, We Change Futures, We Change Lives!