Individual-Game Ticket Sales Begin Monday, March 26th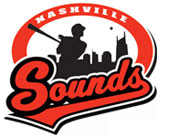 Nashville, TN – With less than a month until the start of the regular season, the Nashville Sounds are excited to announce the 2012 promotional calendar for our 35th Anniversary season, which includes the Famous San Diego Chicken, numerous fireworks extravaganzas, three bobblehead giveaways, the return of Taco Bell Throwback Thursdays, six Trevecca Nazarene University FAITH NIGHTS® concerts, and much more!

Single-game tickets for the 2012 Sounds regular season go on sale at 9:00am Monday, March 26th via the team's online purchase system at www.nashvillesounds.com, over the phone at 615.690.HITS (4487), or in person at the Greer Stadium box office at 534 Chestnut Street.

The most famous mascot in the world, the popular Famous San Diego Chicken will make an appearance at Greer Stadium when he entertains fans on Thursday, July 26th during the Sounds' 7:05pm game against the division-rival Memphis Redbirds.

A total of 22 fireworks nights highlight the affordable family entertainment in 2012, with 11 falling on Fridays, 10 on Nashville's NEWS 2 Saturdays, and the team's annual Independence Day show on July 3rd, sponsored by Nashville International Airport.

The Sounds will host three bobblehead nights in 2012. Starting on Thursday, July 19th, the first 2,000 fans will receive a Richard Sterban Bobblehead, as the Sounds highlight the Grammy-award winning Oak Ridge Boy singer and official Sounds Ambassador.

Five days later on Tuesday, July 24th, the Sounds will celebrate Corey Hart Bobblehead Night, presented by Principal® Financial Dreams Tour. The former Sound and two-time MLB All-Star will be immortalized in bobblehead form and available to the first 1,000 fans through the gates, presented by the Principal® Financial Dreams Tour. The Bowling Green KY. native was named a PCL All-Star in 2005 and helped guide the Sounds to a Pacific Coast League Championship that same year.

On Saturday, July 28th, the first 2,000 Sounds fans will have the unique opportunity to receive a Paint-Your-Own Ozzie Bobblehead presented by PPG Porter® Paints. Fans will be given paints and brushes to artistically paint their Ozzie bobblehead however they choose. Fans can then come back to Greer Stadium on Sunday, September 2nd with their painted Ozzie bobbleheads to enter a contest to win special prizes.

Additional giveaway items on the slate include: 5,000 magnet schedules presented by Bargain Hunt Superstores (opening weekend), Sounds hat giveaway for the first 2,000 fans (June 2nd), Sounds adult T-Shirt for the first 1,000 adults presented by Vanderbilt Sports Medicine (June 16th), baseball card sets for the first 2,000 fans (June 30th), and Sounds youth jersey for the first 1,000 kids 12 and under presented by McDonald's (July 14th).
Trevecca Nazarene University FAITH NIGHTS®
The Sounds are proud to bring back our popular Trevecca Nazarene University FAITH NIGHTS® series. This season's pregame concert schedule will expand to six dates: June 2nd, June 22nd, July 1st, July 14th, August 10th, and August 17th. Concert artists will be released in the near future.
Daily promotions also fill the 2012 calendar
Mondays: Dollar Hot Dog Night
Hot dogs are just $1.00 all night long during every Monday game throughout the season.
Tuesday: Tornados Tuesdays 2-For-1 Tickets
Bring receipt with proof of Tornado Snack Food purchase from your favorite convenience store and get two tickets for the price of one on Tuesdays! For more information, visit Tornados Facebook or www.mytornados.com.
Wednesday: #WebWednesdays
Debuting as a new promotion at Greer Stadium in 2012, Sounds email newsletter subscribers and social media followers will receive the "Steal Of The Week," including cool prizes, special offers, and ticket discounts at Greer Stadium for Wednesday games.
Thursday: Taco Bell Throwback Thursday
Returning to the lineup for the third consecutive year is fan favorite Taco Bell Throwback Thursday, which features Sounds players wearing retro 1980s-style uniforms for every Thursday home game this season. Fans also have the opportunity to enjoy discounted prices at concession stands, such as $2.00 beer, $2.00 soft drinks, $2.00 hot dogs, $2.00 popcorn, and $2.00 nachos.
Friday: Postgame Fireworks
Every Friday home game will include an impressive fireworks display that lights up the sky.
Saturday: Nashville's NEWS 2 Postgame Fireworks
Each Saturday, a spectacular postgame fireworks show will follow the action on the field, presented by Nashville's NEWS 2.
Sunday: Faith & Family Sundays and Ozzie's Kids Club Games
Fans can receive half off of Reserved or General Admission tickets when church or community bulletin is displayed at the Sounds box office. Only redeemable on the day of game. Limit eight (8) tickets per bulletin. Also, members in Ozzie's Kids Club will have loads of fun at the ballpark with different activities each Sunday.
---
Traditional favorites will continue during the season. Pre-game Autograph Days will take place on the last Sunday home game of each month, and all kids 12 and under can take part in the Delta Dental post-game kids run every game.
The Sounds will see kids from area schools taking field trips to Greer Stadium participating in various activities and learning exercises during three Reading Club and three Education Day games.
Individual ticket prices for the upcoming season remain unchanged from 2011: $12.00 for reserved seats and $8.00 for general admission seats when bought at least 24 hours in advance ($14.00/$10.00 for gameday ticket purchases).
To continue the family-friendly entertainment, the Sounds will continue the same affordable group pricing for the upcoming season: $10.00 per ticket for groups ranging from 20-100, $9.00 for groups ranging from 101-499, and $8.00 for groups of 500 and above.
The box office is located at 534 Chestnut Street and can be reached by dialing 615.690.HITS ext. 2.
Box office hours are as follows:
Monday-Friday – 9:00am – 6:00pm
Saturday & Sunday – Closed
Note: On home game dates, the box office is open from 9:00am until conclusion of game from Monday through Friday and from 10:00am until conclusion of game on Saturday & Sunday
After an eight-game road trip to begin the 2012 campaign, the Milwaukee Brewers' Triple-A affiliate will host 72 games at Greer Stadium during their 35th season, beginning with the 7:05pm home opener on Friday, April 13th against the New Orleans Zephyrs.
The 2012 promotional lineup will continue to grow and evolve through Opening Night and into the season, and more fun theme nights and events will be added and announced in the future. Promotions are always subject to change.
For a complete 2012 game schedule and an updated list of corresponding promotions, visit our website at www.nashvillesounds.com or stop by the Sounds' front office during the above hours.
Sections
Sports
Topics
Bargain Hunt Superstores, Bobblehead, Bowling Greeen KY, Corey Hart, Faith Night, Fireworks, Greer Stadium, Independence Day, McDonald's, Memphis Redbirds, Milwaukee Brewers, Nashville International Airport, Nashville Sounds, Nashville TN, New Orleans Zephyrs, Oak Ridge Boys, Ozzie's Kids Club, Pacific Coast League, PPG Porter Paints, Principal Financial Dreams Tour, Richard Sterban, Sounds, Taco Bell Throwback Thursday, The Famous San Diego Chicken, Trevecca Nazarene University, Vanderbilt Sports Medicine, WKRN News 2