APSU Sports: Austin Peay Baseball
Ryan Quick gets 2nd Win

Cape Girardeau, MO – Another quality start from starting pitcher Ryan Quick and a five-run third inning proved enough for Austin Peay State University's baseball team to post an Ohio Valley Conference opening 8-5 victory against Southeast Missouri, Friday, at Capaha Field.
Quick (2-0) didn't have his best stuff on display in the OVC opener but worked some magic in both the first and second innings to surrender only one run while stranding three runners in scoring position.
«Read the rest of this article»
APSU Sports: Austin Peay Women's Tennis

Clarksville, TN – Austin Peay State University women's tennis team continues Ohio Valley Conference play a pair of weekend matches, beginning at 1:00pm, Saturday, when it hosts Southeast Missouri.
The Lady Govs then hit the road for a 2:00pm, Sunday match at UT Martin.
«Read the rest of this article»
Fort Campbell, KY – Fort Campbell's Army Career and Alumni Program and the Army Community Service Family Employment Readiness Program held back to back jobs fairs, for soldiers, retirees, and their families which saw more than 119 international, national and local employers taking part. Over 4000 people took advantage of the two day event.
Maj. Gen James C. McConville appreciated the opportunity being presented to his soldiers, "Events like this give our well deserving 101st and Fort Campbell Soldiers the opportunity for a "Smooth Takeoff." We have some of the best trained, disciplined and fit Soldiers in the 101st Airborne Division, and they will certainly contribute to our great nation after they leave the Army."
«Read the rest of this article»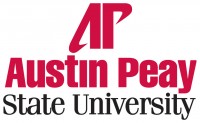 Clarksville, TN – This month, the Austin Peay State University Women's and Gender Studies Program, the Feminist Majority Leadership Alliance and V-Day are celebrating 11 years of producing Eve Ensler's award-winning play, "The Vagina Monologues."
The show will be performed at 7:00pm on March 27th and 28th in Clement Auditorium. Tickets are $5.00. «Read the rest of this article»
Written by Wanda McMoore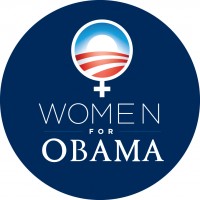 Clarksville, TN – On March 31st, 2012 Clarksville For Obama will host a "Women for Obama House Meeting on Health Care". The event will take place at Singleton's Restaurant located at 1502 Fort Campbell Boulevard Clarksville, TN (next to Dodges Store) Starting at 12:00 noon.
As part of a national women's week of action, folks across the country will be hosting Women for Obama parties & meetings to talk with other women who may not know exactly how health care reform is making a difference for them and their families.
«Read the rest of this article»
Clarksville, TN – The Tennessee Department of Transportation, in conjunction with the City of Clarksville Street Department, has begun three construction projects to improve the traffic flow through several congested intersections in the Clarksville area. «Read the rest of this article»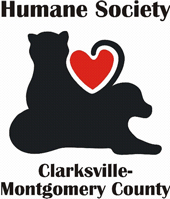 Clarksville, TN – The Humane Society of Clarksville-Montgomery County pulled me from Montgomery County Animal Control yesterday morning. I just wasn't feeling as chipper as a pup my age should, and my foster mom noticed right away.
I tested positive for PARVO, but fortunately they caught it early and I have been given a really good prognosis. This is a scary virus though and a lot of my puppy friends die from it every year, so I have to stay at the hospital over the weekend for IV fluids, antibiotics and monitoring to make SURE I receive around-the-clock care.
«Read the rest of this article»
Morehead State vs. Austin Peay Softball
Saturday-Sunday, March 24th-25th, 2012
Clarksville, TN | Cheryl Holt Field

Clarksville, TN – Austin Peay State University's softball team will serve as host to Morehead State this weekend in a critical Ohio Valley Conference series for both teams at Cheryl Holt Field, as both battle to earn a spot in the conference's post-season tournament.
The series begins 1:00pm, Saturday with a doubleheader and concludes with a 1:00pm, Sunday single game.
«Read the rest of this article»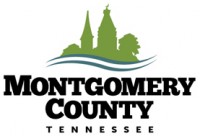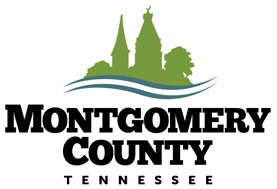 Montgomery County, TN – The Montgomery County Veterans Service Organization, in conjunction with the Tennessee Department of Veterans Affairs, is hosting a daylong Veterans Outreach for veterans and their dependents from 10:00am to 3:00pm, April 20th.
The event will be held at the William O. Beach Civic Hall in Veterans Plaza, 350 Pageant Lane, Clarksville Tennessee. «Read the rest of this article»
Jason Marsalis Vibes Quartet offers rare treat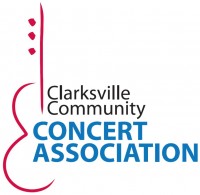 Clarksville, TN – The 51st Mid-South Jazz Festival features the Jason Marsalis Vibes Quartet Saturday, March 31st at 7:30pm on the campus of Austin Peay State University in the Music/Mass Communication Building Concert Hall.
This culminates the 2011-12 Clarksville Community Concert Association (CCCA) season and promises to be an exceptional evening of music for Clarksville audiences and jazz lovers.
«Read the rest of this article»