Company Builds New Cell Sites, Boosts Capacity and Adds Fiber Optics to Enhance Networks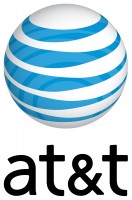 Nashville, TN – AT&T* invested nearly $1.3 billion in its Tennessee wireless and wireline networks from 2009 through 2011 with a focus on improving the company's mobile Internet coverage and overall performance of its networks.
During 2011, AT&T made more than 1,650 wireless network upgrades in four key categories in Tennessee. These enhancements include:
Activating approximately 35 new cell sites or towers to improve network coverage.
Deploying faster fiber-optic connections to more than 900 cell sites. Combined with HSPA+ technology, these deployments enable 4G speeds.**
Adding capacity or an extra layer of frequency to cell sites – like adding lanes to a highway – with the addition of nearly 475 of these layers, or "carriers."
Upgrading more than 225 cell sites to provide fast mobile Internet  speeds.
"It is good to see companies investing here in Tennessee," said Lieutenant Governor Ron Ramsey. "We are working hard to make sure that Tennessee is a great place to do business, and today's announcement shows that we are getting results."
"This level of investment is good for Tennessee," said House Speaker Beth Harwell.  "Investment like this leads to job creation and economic growth.  With more access to faster technology on the go, it will help Tennessee businesses be more productive and it will help Tennessee families to stay connected.  This is great news."
AT&T Tennessee state president Gregg Morton said his company's local investment creates many advantages for the people of Tennessee. "A recent study by the NDN think tank found that innovation has driven continued investments to upgrade the wireless Internet infrastructure in America, including transitions from 2G to 3G and now from 3G to 4G," said Morton. "The world is going wireless, and this technology is enabling, empowering, enriching and enhancing lives at work, at play and everywhere in between. This investment has spurred significant new job creation and growth across all sectors of the economy and has fostered employment for U.S. workers."
"Our goal is to deliver a network experience that mobilizes everything for customers. The ongoing investment we're making in Tennessee is designed to increase coverage, reliability and to provide advanced services to our customers," said Chris Percy, vice president and general manager of Mobility and Consumer Markets for AT&T Tennessee and Kentucky.
CNN Money recently recognized AT&T for enhancing its wireless network. Last year, AT&T completed 150,000 network enhancements across the country, more than triple the year before, giving customers more capacity and faster speeds, as well as improving 3G dropped-call performance by 25 percent.
"Thanks to the work of our elected officials in the Tennessee General Assembly, including Lieutenant Governor Ramsey and Speaker Harwell, we are able to see the good news of investment today," said Ellen Thornton, Executive Director of the Tennessee Business Roundtable "Because of their work to ensure that Tennessee is great place to do business, we are able to see companies like AT&T continue to invest and build out their network right here in Tennessee.  This helps our state's economy grow and create jobs."
AT&T plans to support the build or upgrade of thousands of cell sites nationwide to increase network speed, coverage and reliability for both mobile voice and Internet services. In addition, AT&T plans to install additional radio "carriers" at thousands of cell sites nationally, enabling new layers of spectrum capacity to carry larger volumes of mobile Internet traffic. Additional capacity helps support rising mobile data traffic volumes, which continue to increase at a rapid pace.
AT&T operates the nation's largest Wi-Fi network*** with nearly 30,000 hotspots in the U.S. and provides access to nearly 190,000 hotspots globally through roaming agreements. Most AT&T smartphone customers get access to our entire national Wi-Fi network at no additional cost, and Wi-Fi usage doesn't count against customers' monthly wireless data plans.
For more information about AT&T's coverage in Tennessee or anywhere in the United States, consumers can visit the AT&T Coverage Viewer. Using the online tool, AT&T customers can measure coverage quality of coverage from a street address, intersection, ZIP code or even a landmark.
For updates on the AT&T wireless network, please visit the AT&T network news page.
*AT&T products and services are provided or offered by subsidiaries and affiliates of AT&T Inc. under the AT&T brand and not by AT&T Inc.
**4G speeds delivered by HSPA+ with enhanced backhaul. Available in limited areas. Availability increasing with ongoing backhaul deployment. 4G device required. Learn more at att.com/network.
*** Largest based on company branded and operated hotspots. Access includes AT&T Wi-Fi Basic.  A Wi-Fi enabled device required. Other restrictions apply. See www.attwifi.com for details and locations.
About AT&T
AT&T Inc. (NYSE:T) is a premier communications holding company and one of the most honored companies in the world. Its subsidiaries and affiliates – AT&T operating companies – are the providers of AT&T services in the United States and around the world. With a powerful array of network resources that includes the nation's fastest mobile broadband network, AT&T is a leading provider of wireless, Wi-Fi, high speed Internet, voice and cloud-based services.
A leader in mobile broadband and emerging 4G capabilities, AT&T also offers the best wireless coverage worldwide of any U.S. carrier, offering the most wireless phones that work in the most countries. It also offers advanced TV services under the AT&T U-verse® and AT&T |DIRECTV brands. The company's suite of IP-based business communications services is one of the most advanced in the world. In domestic markets, AT&T Advertising Solutions and AT&T Interactive are known for their leadership in local search and advertising.
Additional information about AT&T Inc. and the products and services provided by AT&T subsidiaries and affiliates is available at http://www.att.com. This AT&T news release and other announcements are available at http://www.att.com/newsroom and as part of an RSS feed at www.att.com/rss. Or follow our news on Twitter at @ATT.
© 2012 AT&T Intellectual Property. All rights reserved. Mobile broadband not available in all areas. AT&T, the AT&T logo and all other marks contained herein are trademarks of AT&T Intellectual Property and/or AT&T affiliated companies.