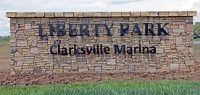 Clarksville, TN – Clarksville Mayor Kim McMillan announces that that boat ramp at Liberty Park will be reopened for public use on Friday, March 29th, 2012, at noon.
"I know that a lot of people are anxious to use this ramp. The weather is beautiful and the water is inviting. As of noon Friday, the ramp will be open and ready for boaters to use," Mayor McMillan said. "This is an important step as we ready Liberty Park and the Marina for use this summer."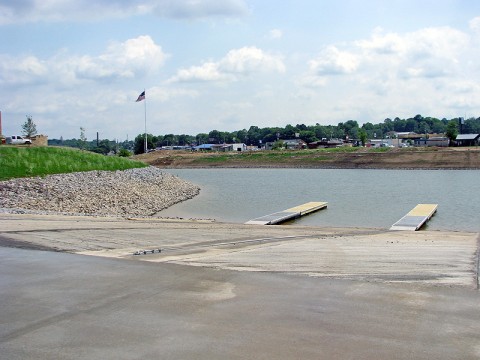 TMS Construction, the contractor on the Liberty Park project, requested closure of the ramp while construction was underway. "Safety is always my main concern, especially on a construction project of this size. There was some concern for the residents, workers and the project itself so the ramp was closed during construction. We've reached a point where we can safely access the ramp and with our early spring, the timing couldn't be better," the Mayor said.
Construction is continuing on Liberty Park and has recently begun on the new marina project. The marina docks are currently being constructed off-site and water-borne assembly on-site will begin April 15th, 2012.
The first phase construction of the marina is slated for completion around the Memorial Day holiday weekend.  For information about slip rental, call 615.889.5363, which is the Elm Hill Marina office, sister company to the Clarksville Marina.
"We are extremely excited about the opening of Liberty Park. As we've traveled around the country looking at other potential marina sites, we believe this is one is unequaled and we're excited to be a part of it. We are truly grateful to have worked with the Mayor and her staff to expedite this process as it has taken the participation of all parties to achieve the quick turnaround for the Clarksville Marina project," said Darby Campbell, the marina operator.
Mayor McMillan expects Liberty Park and the Marina to be open for citizens to enjoy this summer.